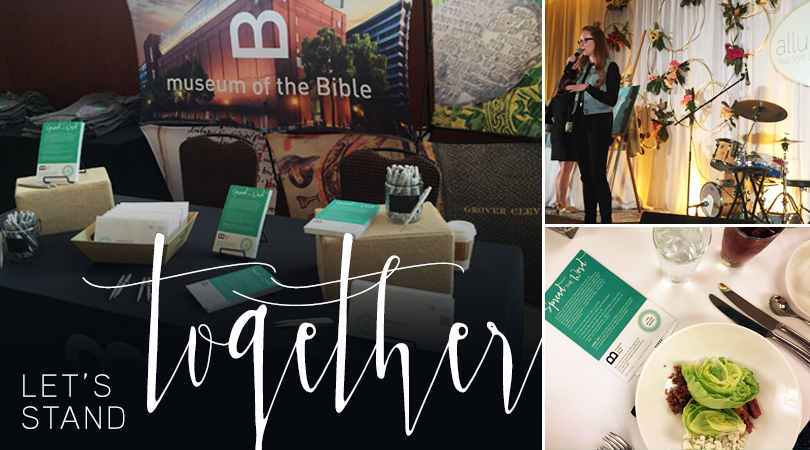 I have genuinely never made such fast friends as I did at Allume this year. Nearly every week since October 17th I have connected with someone different who I met at Allume. Even as I type this post, I am trying to finish before meeting a friend I met in Greenville for coffee! The conference lent itself to authentic relationships built over incredible meals, revitalizing inspiration… and laughter – I literally choked on a cupcake while cracking up to the hilarious Amena Brown.
The theme for Allume 2015 was "Together." Throughout the weekend we heard broken women fearlessly share their stories. There was a sweet unity among the diverse group present in Greenville. They came from all over the United States to be encouraged and equipped to fulfill their calling. Although the backgrounds and experiences were varied, there was tight harmony around our anchor: the Bible.
The Bible touts many superlatives. It is the most widely published and sold book – every year and of all time. The Bible has been translated into more languages than any other book. The Bible is the most read book – every year and every day. The Bible has had more impact on our world than any book, person, event, or philosophy. But one unique facet of the Bible often gets overlooked: The Bible is the most diverse book ever written.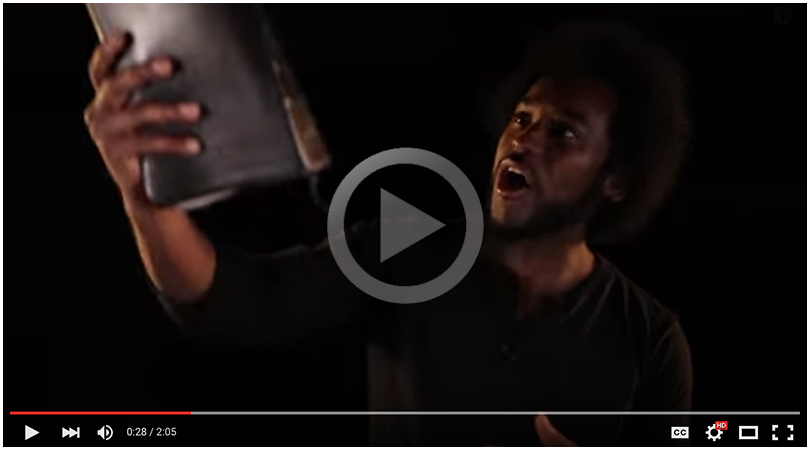 The Bible stands alone in its unique diversity. It was not written by one man in one time period. The Bible is a collection of books written by over 40 different authors over a span of 1,500 years, crossing 3 continents and 3 languages. This book was written by kings in palaces and prisoners in jail. Priests, doctors, fishermen and shepherds all contributed to the writings on these pages.
A book that has had such a wide impact on the world deserves a home to properly celebrate its story – a home that will welcome people from diverse faith traditions, nations and cultures. Museum of the Bible is creating that home. This project has brought together an eclectic group of people from various walks of life to unite together around the book that changed our world. The Museum itself will be world class. It is the largest museum under construction today. It's location in Washington, DC is strategic. You can see the U.S. Capitol and the National Mall from our iconic glass covered rooftop.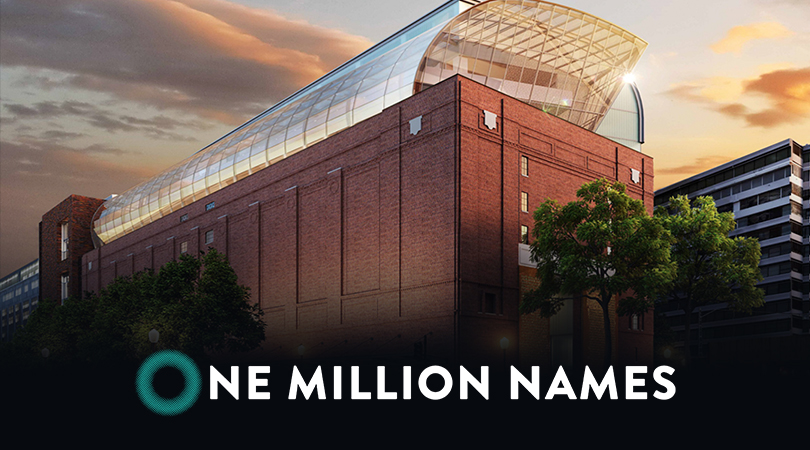 Within the museum, One Million Names will be displayed as a testimony to the great, diverse group of people who call this Book their own – people from all 50 states and many different nations, cultural backgrounds, and faith traditions. One million people from all around the world joining together to declare that this extraordinary Book should be celebrated, honored, and engaged with – and you can be one of them! For any generous donation we will display your name or the name of a loved one in Museum of the Bible in Washington, DC for millions of people to see that you stand with one million in honor of the Bible.
For more information and to get involved visit museumoftheBible.org/onemillion.
SPREAD THE WORD about Museum of the Bible by posting the  below graphic on your blog, website, or anywhere you can embed images!
Just copy and paste this embed code into the body of your page.
<a href="https://www.museumofthebible.org/donate/?utm_campaign=MOTB&utm_medium=blog&utm_source=Allume&vend=Allume&utm_term=BLG0106A" target='_blank'><img src="https://s3.amazonaws.com/motb-web-resource/ambassadors/webButton_MOTB_bl_logo.jpg"></a>
The image will look like this (size: 249 pixels wide):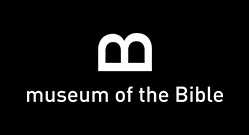 Lauren McAfee – Green
Museum of the Bible