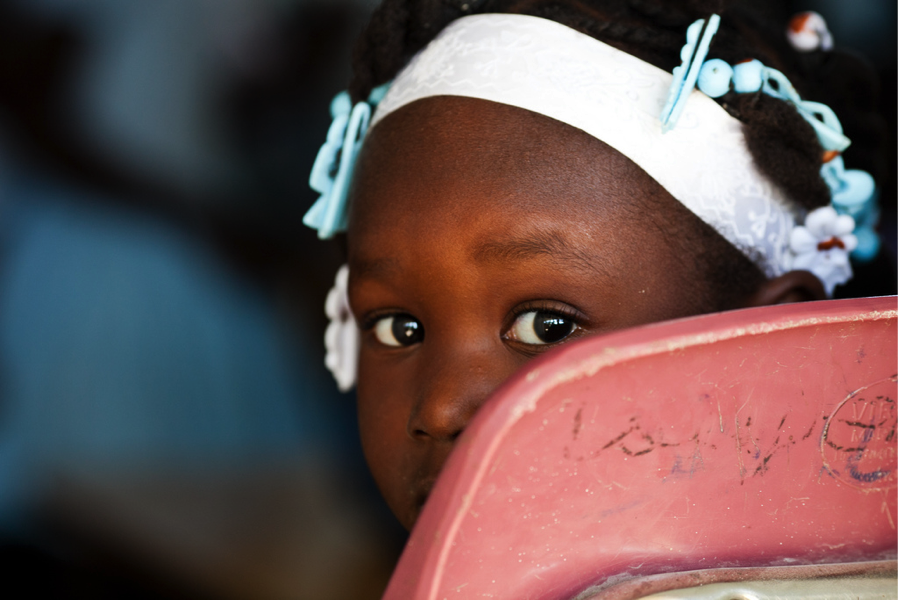 Have you ever been scared to do something? Something outside of your comfort zone? Something that may change…everything?
Deep in our hearts, we battle with this notion that we were born for a reason, for something bigger, but, we are also scared. We fear that maybe, just maybe, our lives will be flipped upside down, that we will take "living on mission" a bit too far, and once we cross the proverbial line, can we go back to normal, comfort, excess?
So we became paralyzed.
And, speaking of normal – what does that even mean?  Who's normal and who's not?
I was living a very "normal" life in Austin, TX; everything was going good. I had a great marriage, two amazing daughters, a new house, and even a new puppy. I was planting a church with some of the best people in the world, and my wife's business was thriving. Plus, I had never ending access to amazing Texas BBQ and Tex-Mex. Could life get any better?
All of these things are good and beautiful, as long as they don't become idols.
A Life Interrupted Is A Life Inspired
The beauty of the gospel is simple–God's ways are better than our ways. The path that God leads us down is the best path. I had to learn that the hard way.
I had to learn after years of ignoring that "still small voice" that was gnawing at my soul, that voice that was trying to bring to light the plight of the orphan, widow, and slave.
But, I was too comfortable to obey, to lean in, to care. It took me five years to say YES!
I finally relented and took a trip to Zimbabwe. On that trip, I had a moment that changed everything for me. I met a starving orphan at an abandoned gas station. He was hungry, thirsty, and desperate. He asked me if he could work for me to earn money, as he did not want to beg for food.
He was eight years old.
And he wanted a job.
I looked this desperate orphan in the eye, and I told him I could not help.  As we drove away, I was broken. Five years later, I'm still broken. But, it was that moment that helped me realize that God uses normal people to change the world.
A Radical Normal
I started Help One Now to catalyze everyday, normal people to engage extreme poverty by partnering with local leaders (nationals) who are already caring for orphan kids and working to see their communities transformed through spiritual development, education, job creation, and healthcare.
When I returned from my trip in Zimbabwe, I began to have conversations with friends who wanted to help, but they did not know how to do it. So, we began to create simple tools, like our Garage Sale for Orphans initiative.
Over the last few years, we raised close to $500,000 to help fight poverty. We used these funds to bring clean water to desperate communities, create jobs through micro-lending, build houses for those who lost homes in the Haiti earthquake, and in the last year, we've rescued over 40 kids from trafficking in Haiti.
Our excess is being used to crush poverty and see communities thrive!
Join the Movement
We did all of this, and much more, by normal, everyday people saying "yes" to throwing a garage sale party, picking a project that they're passionate about, and donating the funds of the garage sale to that project. These people are the new radical–a crazy tribe of doers who refuse to make excuses, but choose to engage in issues that God is passionate about.

Yet, we all know that life is busy and stressful and sometimes overwhelming, and we all need to find pathways to help us engage and make a difference. That's what Garage Sale for Orphans is all about.
We're on a mission to raise $1,000,000 in the next two years to fight global extreme poverty.
I'm asking you, the Allume Community, to be part of this movement;

Rally some friends and family, throw a garage sale party, pick a project, and make a difference.