Please give a warm welcome to Envision Possibilities.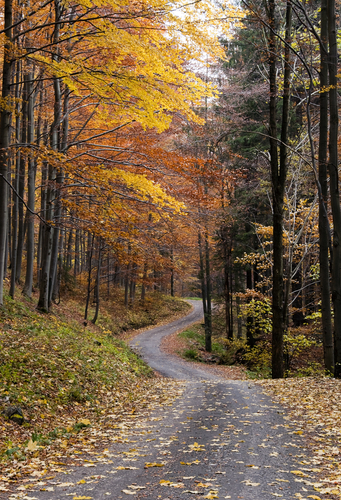 I've come to the conclusion that we suffer from the when/then syndrome…. you know the thought process "when my son is in kindergarten, then I'll get started on my writing dream" ; "when we have our finances in order,  then I'll start on that new project"; "when I have more time, then I'll take time for my dreams"; "when I turn 40, then I can retire and really start enjoying my children"; "when we have an empty nest, then we'll focus on our marriage"; "when I do ALL the laundry AND put it away, then I'll take a little time for me", and the list goes on……
What if the "then" never comes?
Picture a graveyard. Under the big oak tree in the far corner, there's a granite headstone. Look closer. See the name engraved? Yep, it's yours.
So you're sitting here, looking at your own headstone. There's your year of birth, and the year you—heaven forbid—pass. And between them, there's a little, coy hyphen.
Now, here's the good news: that hyphen is what God gives you to use for his glory.
ON BEING BIG
Let's take a moment to think analytically about that hyphen. There are two things that anyone who aspires to be big must face. The first is knowing what you want to do. Or, in the words of poet Mary Oliver: "Tell me, what it is you plan to do with your one wild and precious life?" (We'll get to the second in a moment.)
Determining what you want out of life—your career, relationships and your free time—is a surprisingly hard process for many of us. It's much easier to abide by the rules and plans of others than to look within ourselves and see clearly what we are meant to—and would really, really enjoy with the whole of our being—do.
Here are 4 starting points for discovering your brand of being big:
What are your threads? Everything you've done and loved up to this point is a thread running through your life. Those threads are always with you, and you can choose to pick them up again at any time. Adored math as a kid, but your parents pushed you into sales? Maybe it's time to take some classes and explore.
Who makes you jealous?  While envy is not necessarily a good thing, envy can be a way to unearth some of our big, deep desires. Who have you been a little jealous of recently? Oprah? A Friend? A Colleague? Another Super Mom? Maybe it's actually a clue to your being big.
What have you always wanted to do? Complete this sentence: "If money and time were no object, I would totally want to…" Work in Paris? Start a business? Start a blog? You could start today with a language tape, learning about entrepreneurship, or writing in a journal daily.
What are your forbidden fruits? Sometimes we tell ourselves that certain things are off limits, when really, it's just a mirage created by our limiting beliefs. What seems off-limits to you but might be great fun if it weren't "forbidden" in your mind? Maybe it's a God whisper asking you to play a little bigger……  Speaking on Stage? Starting a blog? Writing a book?
THE SECOND THING
Once you are firmly pointed in the direction of your own bigness, you will undoubtedly meet the second thing about being big. As any hero will tell you, once you start heading in the direction of being big…once you take action toward your goals…the second thing undoubtedly shows up. And that thing is fear.
Here's the secret about being big: you still get the socks scared off you on a regular basis. (Perhaps even more often!) But it no longer stops you. Spooks you, yes absolutely. Makes your knees go weak, without a doubt.  But when you're living big, praying big and have faith, fear ceases to be a reason to quit.
Because you've got big things you want to do with that little hyphen of yours.
So I ask you are you living big? What does that even mean to you?
If you wait for perfect conditions, you will never get anything done…….Be sure to stay busy and plant a variety of crops, for you never know which will grow — perhaps they all will. Ecclesiastes 11: 4,6 (NLT)      Author's content used under license, © 2011 Claire Communications
Giveaway
I've been working with some pretty amazing moms in a program called Light Your Fire and Faith and this is what's happening for them; they are feeling a little less stuck on the gerbil wheel of life, they are doing things they enjoy, finding more time in a day, asking their bosses for things they have never been brave enough to ask for before, starting new jobs and companies and basically living the life they always dreamed of….I was wondering if you are feeling stressed or stuck right now? And if you might be looking for some guidance on how to do something a little bigger or enjoy your family more?
If that sounds like something you've been looking for, then I'm giving away a free hour long coaching session with me to someone who comments in the blog post below. We will randomly draw a name from the comments to see who our recipient will be and you will be well on your way to Light Your Fire and Faith!