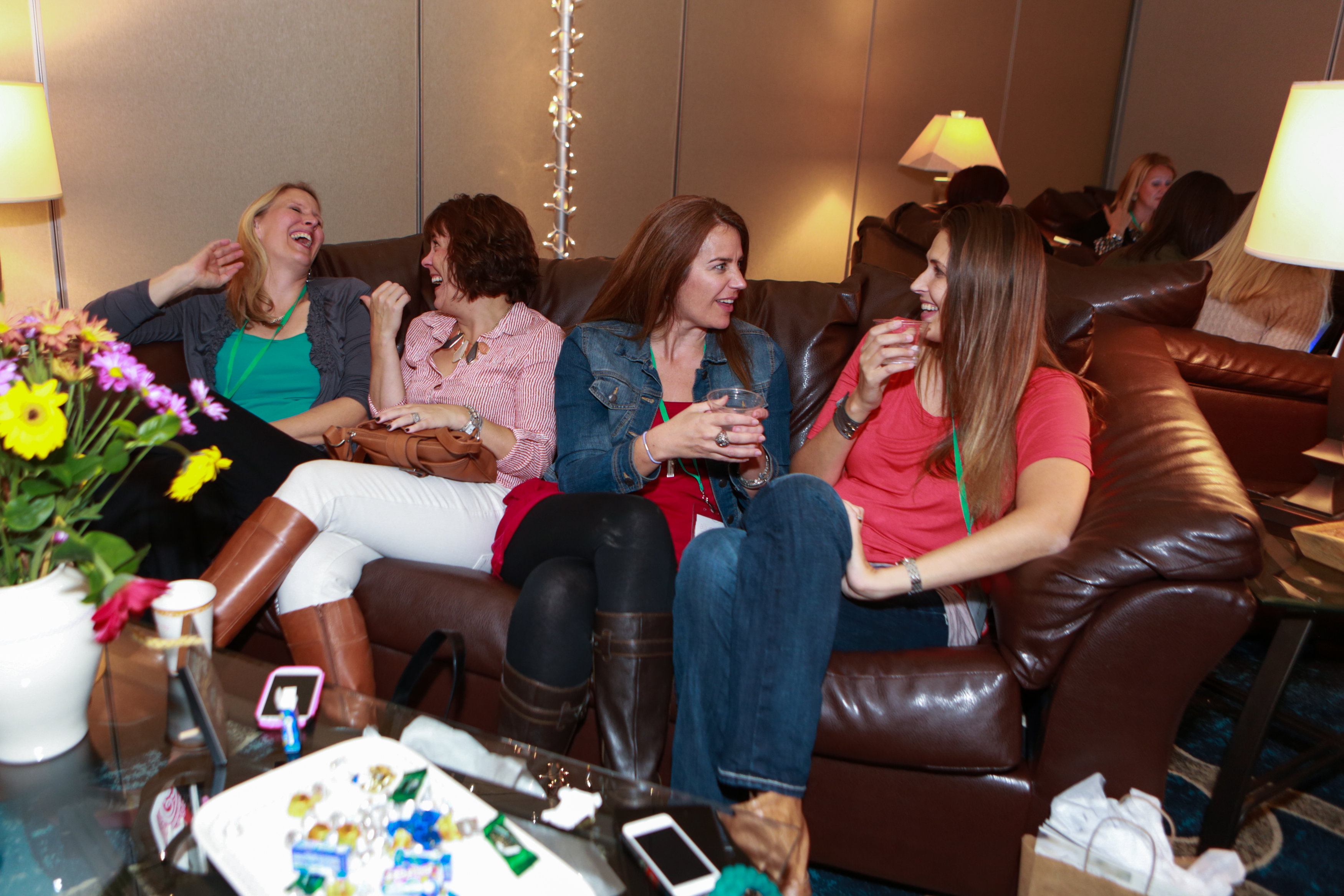 Another year of hard work, and in just a few days, the fruit of our labor comes alive in all of the faces gathered together for the 2014 Allume Conference. Frozen names and avatars will erupt into lively squeals and hugs.  Online relationships come alive, and our opportunity to impact the world for the Kingdom of Heaven increases.  Instead of dots haphazardly scattered across a map, we become a line of linked arms with the power to sweep a nation for Jesus.  We are better together…better in community.
SO let's get ready to gather!
We love our informal meetups!  They give you a little more intimate look into some of the communities that feed into and out of Allume.  We are hoping you make the time to join at least one:
Friday – 5:30 – 6:30pm
Food4theHungry – Think Tank: Come and learn more more about the ministry of Food for the Hungry at their fhblogger meet up (www.fhbloggers.org). How they provide more than Food to the world's most vulnerable. How they provide hope to those in need and how you can be there voice as a person of influence online and in your community. Join many other bloggers such as Kristen Howerton, Alli Worthington, Logan Wolfram, and many more amazing women that have visited Food for the Hungry communities all over the world and learn more of how you too can be a part of helping be a voice of the voiceless. We hope to see you there!
Seed Company Blogger Meetup – Prayer Room:  Come learn more about the work of the Seed Company and hear from their team of Bloggers.
Saturday – 5:00 – 6:00pm
Compassion – Think Tank:  Come hear more about Compassion Bloggers from Shaun Groves and Bri McKoy. This is also a time to meet some of the trip bloggers and get to know other people in the Compassion Bloggers Network!
God Sized Dream: Crepe Myrtle: God-Sized Dreams, an on-line community of encouragement and inspiration for dreamers, is excited to host its first Allume meet up to welcome contributing writers, guest posters, and members of the God-Sized Dreams community.  Please stop by to visit with fellow dreamers and share how we can pray with you as your dream changes and grows.
hope*ologie: H: Whether you're a member or just a Hope*ologist at heart, come join sisters Emily P. Freeman, Myquillyn Smith (The Nester) and their parents, Gary and Brenda, for some laughs, a high-five and some hope-filled conversation. There may or may not be a ukelele.
Over 50** – Teal : Many women think approaching the big 5-0 means their best days are behind them. At The Consilium, we prove that our best days are ahead! We laugh, cry and pray together, and encourage one another through the challenges that come with being the "sandwich generation". We invite you to celebrate this season of life as we walk in community, knowing God will use us to increase His Kingdom.
And as a community, we want you to have the opportunity to get to know one another.  Life happens in relationships, and we want to help you build them even before you arrive.  In the past we have done a link-up for attendees to get to know their roommates, so if you want to post a "10 Things My Allume Roomie Should Know About Me" then we welcome it.  If you're like us and up to your eyeballs getting ready for the conference, then link up your "About Me" page from your blog.  The point is, we want to get to know you…and other attendees do too.
Photo Credit: Kim Deloach
Loading InLinkz ...