Does true contentment as a blogger mean we don't try to grow? Absolutely not! As Christian bloggers, growth should definitely be one of our goals, though how we pursue that goal will look different for each of us.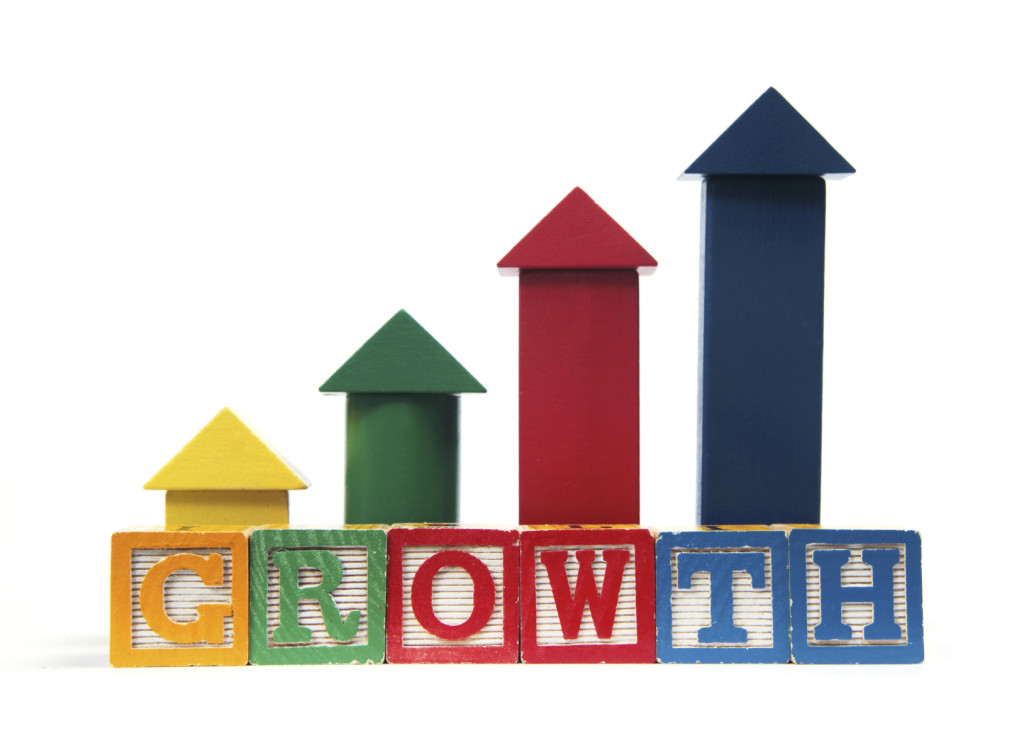 Some prefer to let growth happen naturally as God leads people to their blog. And there's nothing wrong with that. As long as we have been good stewards by willingly laying a foundation for growth, it's ok to let your blog grow at its own pace.
But perhaps you
need a platform from which to launch a book,
have the vision to supplement the family income through your blog,
or God's given you something so great you just have to spread it far and wide or you'll bust!
In that case, you will want to actively engage in growth. Growth-oriented tasks should be given priority on your to-do list and you should pursue a variety of strategies. Keep in mind that aggressive growth can be exhausting and can't be sustained indefinitely without the danger of burn out. Set a specific goal for your stats or decide on a time frame for this season of growth and when you get there, take the time to adjust and get your bearings.
Also, as Christian bloggers, we ought to avoid prideful forms of self-promotion and using controversy to gain attention. We are called to humility and an attitude of service. The great news is, putting other bloggers before yourself and willingly serving your readers is actually a successful and enduring strategy for growth!
Serving Readers
Give Something Away. Product reviews and giveaways are a recognized strategy for growth, but they can involve a lot of preparation and follow up. Even if it's simply an ebook, there's still a half dozen emails to exchange each time. If you're looking for an easy yet effective way to grow through giving, try creating a printable that's only available to people who subscribe to your blog. Take a popular post on your blog, format it into a one-page PDF file with some graphics, and offer it to anyone who subscribes to your blog via RSS or email. It won't cost you a thing, and once it's set in place, your guests can help themselves.
Host a party! Twitter and Facebook parties are a great way to create buzz, and they're a whole lot of fun. You can host one on your own, or team up with a few bloggers in your niche or network. Choose a date, drum up some giveaways, and invite your readers to join you on your favorite platform. Share tips and links, ask questions, give prizes, and interact with your followers in a public place where others can notice the fun and join in.
Serving Fellow Bloggers
Guest Posting. Providing quality content for someone else's blog is truly a selfless act! Yet guest posting can be a very effective way get your words in front of a wider audience. Serve larger bloggers by providing them a well-crafted post, and often many readers will follow you to your blog for more. Just be sure your new friends will find what they are expecting when they visit you—if you guest posted on the subject of photography but your own blog is mainly about homeschooling, they may visit, but few will return.
Social Media Sharing. We've all heard it—promoting yourself on Twitter or Facebook is only palatable in small amounts. The majority of your tweets or updates should be sharing great content from other sources. Again, serving trumps selfishness for effective growth (<—Tweet This!) Learning to maximize social media takes time and commitment, but the ability to use this tool to help promote others has wonderful fruit. Being known as a generous person is the best plug you can give yourself.
How about you? How do you promote your blog? What works for you? Feel free to share your blog link and a brief description of how you endeavor to serve your readers. Then practice serving your fellow bloggers by tweeting or facebooking the link to a fellow commenter's blog!