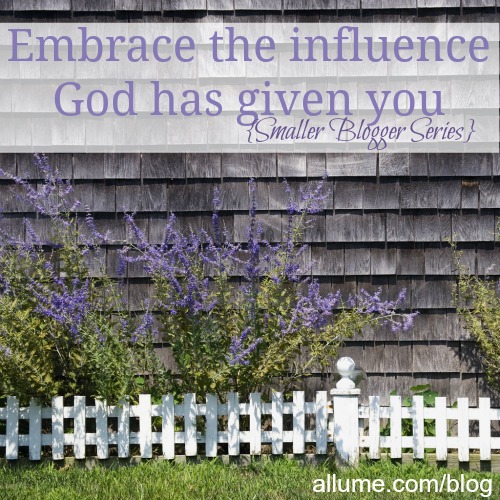 I am so excited because we're bringing the "Smaller Bloggers" series back. Woot!
For those of you who are new to the Allume blog, the Smaller Bloggers series is a series dedicated to those who consider themselves a smaller blogger. Being a smaller blogger is not a bad thing. Not at all.
The point of this series is to cheer you on and encourage you that the world needs smaller bloggers.
This series will offer you tips on how to build content, comment etiquette, the right kind of growth and more!
And this is your opportunity to share what you would like to know about blogging or express your frustrations with us so we can address issues and encourage you on your journey! We have a beautiful group of writers here who have a heart for women, community, blogging, writing, and Jesus!
So, leave a comment and let us know what you want to learn!
Joy in Christ,
Christin, Joyful Mothering