Today I wanted to share with you a bit of my journey as a smaller blogger. You see, just 'cause I'm sharing my two cents from the platform of Allume doesn't mean I'm big and famous. Fact is, I have a small but loyal band of followers (last time I did a giveaway I had just seven—count 'em—seven entrants!). My struggles with growth, insecurities over stats, and craving for significance have been a very real battle. But the peace and joy the Lord has replaced that with are real, as well, and that is why I'm meeting you here.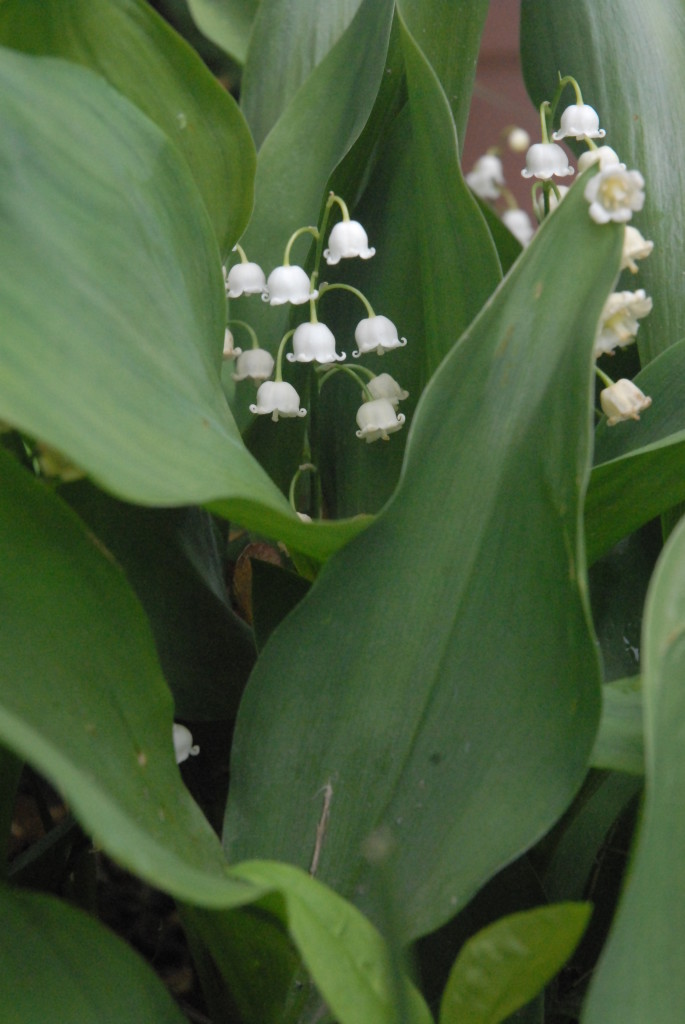 I started blogging in 2007, for that classic reason—to share little bits of my life with distant family and friends. My only readers were people I already knew—I had hardly a thought toward growth. I loved the kudos and affirmation I received when I posted something clever. This whole blogging thing was great for the ego. Then I began to see the broader scope and potential of a blog. You mean I could make money? I confess, my motivations for blogging more intentionally were almost entirely selfish and mercenary.
I began putting hours of time into creating tutorials, wrapping my mind around the concept of SEO optimization, and signing up as an affiliate for a few companies I loved. I learned that guest posting was a great way to gain new readers, so I tried that, and became a regular contributor to a larger blog. I followed other women bloggers who were where I wanted to be, and that's how I ended up at the second Relevant Conference (now Allume Social).
Here, for the first time, I heard the phrases, "Blogging for One" and "Upside-down Blogging". I met bloggers face to face, heard their passions, and saw just how big this blogging thing had the potential to be—and it had nothing to do with numbers.
I came home determined to blog for God, not for numbers, popularity, or fame. My readers immediately noticed a difference in my content, one even candidly informing me, "It's like you no longer have an agenda behind everything you write."
My numbers didn't grow significantly after my writing changed, but the depth of my relationship with my readers did. I was learning to embrace my impact. I also learned to take my online presence seriously, continuing to learn to skills as well as setting boundaries to keep my blog in its proper place in my life.
But I still struggled at times with how small my blog was. It was tempting to look at posts with zero comments and wonder why I was even trying. But then a funny thing happened. I started hearing from readers who had read my entire blog (how embarrassing!) and readers who were asking to meet in real life. My readers were seeking a deeper, more personal relationship with me – they were seeking fellowship and community. I began to see how even my small blog could have big impact if I was willing to go deep, instead of wide.
That's when I remembered witnessing a beautiful woman at Relevant weeping as she expressed her grief that she could not answer all the emails she received from her wide readership. I suddenly caught the vision of a solution to her sorrow. What if there was a blogger in every town and every corner of the blogosphere willing to use her blog to reach out and build community within an arm's reach of each needy mom, lonely single, or hurting heart?
And that is why the world needs smaller bloggers. Because the world needs more bloggers—big and small—whose vision goes beyond the numbers and reaches for hearts. Women who take the time to build relationship with their readers so they can love each other well. Women willing to light up their corner of the blogosphere with the love of Christ. These women will change the world. (<–Tweet this!)
(I have so enjoyed my time with you here on the Allume blog, but after a rather busy online season due to promoting my ebook, I need some time off. I'm going back to just writing on my own little blog now, and I welcome ya'll to come visit if you're so inclined. Have a great summer and I'll see you at Allume!)