If you don't know him, you should.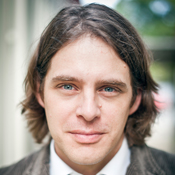 Tim has quickly become one of our favorite writers, and in the general people category he probably ranks up pretty high in the "Most fun new friends of 2014."  He is a talented poet, wordsmith, and also apparently used to be in a band once upon another time in life.  He is funny, smart, a lover of CS Lewis, and afficionado of beauty in the world around us.  We absolutely love him and think that you will too!  You're going to so enjoy getting to know Tim Willard!
What was your favorite food as a kid?
Most likely hot dogs and beans; but also pizza, and also ice cream, and also hamburgers.
What chore do you despise the most? 
I wish I could hire someone to take out my garbage, mostly because I always forget, which leads to panic, and me running after the garbage truck in my boxers yelling like a mad man.
When was the last time you chatted with your neighbor?
What is a neighbor?
What sound do you love?
Song of Oxford nightingale as well as the sound of moss growing in the forest as well as the sound of silence as well as the sound of my pixies giggling from their bellies as well as …
If you could paint a picture of a place you have been what would it be?
Iceland.
If you could only do one things for a whole year what would you want it to be?
I am doing it at this moment: writing a dissertation on beauty in the works of C.S. Lewis and working on my novel as well as hiking in Iceland as well as getting lost in France with my wife.
If you could learn to do anything what would it be?
Play the cello as well as drive NASCAR as well as drive a hot air balloon as well as talk to Faeries.
If you could pick anyone as a mentor who would you pick?
My father; he knows me and with that knowing comes astounding grace and freedom to be me.
What do you do with 30 minutes of free time?
Hike or work in a book idea or tickle my pixies or have a cup of tea—a cup of tea indeed!
What would the dream birthday present be?
A trip to the planet Venus.
What do you want to be when you grow up?
An astronaut as well as a farmer. I wish I could be a galactic farmer.
What is something new you learned last week?The word for healing as well as green as well as reconciliation in Old Norse is "groa" but pronounced in a very Viking sort of way.
What do you miss most about being a kid?
I'll let you know when I stop being one.
If gifted an all expenses paid vacation to anywhere where would you pick?
Iceland.
If everything in your life aligned exactly as in your dreams, what would your life look like? Where would you live, what would you do?
I am living in such an alignment.
If I was coming to your house for dinner, what would we have?
Hot dogs and beans as well as pizza as well as hamburgers.
What's in your purse?
What is a purse?
What are your 5 favorite books?
Portrait of an artist as a young man, for whom the bell tolls, the gospel of john, till we have faces, lyrical ballads, as well as the prelude which really isn't a book, as well as Alice in wonderland, as well as don Quixote, as well as the man who was Thursday, as well as Phantastes …
If you want more insight into this hilarious and amazing man, go visit him: Website /// Twitter /// Facebook