A NOTE FROM LAUREN GREEN-MCAFEE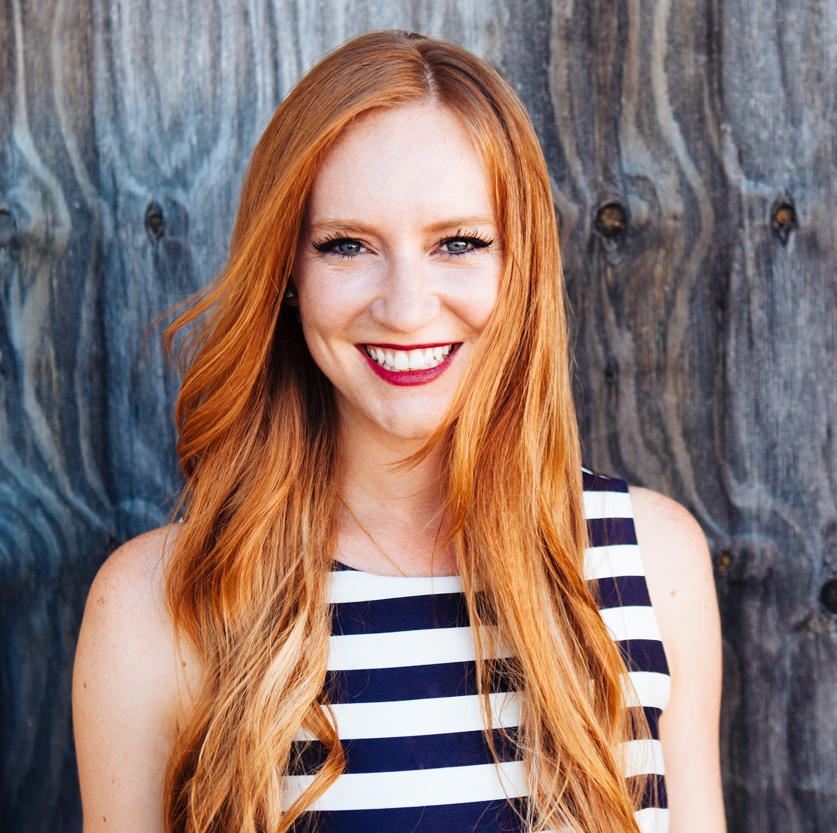 It was a pleasure to join you at Allume this year! The bible has impacted my family and I in so many ways. Growing up, I had the opportunity to see my Dad read the Bible every morning before work. Knowing that he was very busy running a company, but still making time to read the Bible every day really communicated the importance of this book, and seeing him get into the Bible this way sparked a curiosity in me. It made me want to read this book and learn more for myself! I hope that Museum of the Bible can spark this same curiosity in people's hearts and lives, as it has for our family. This is an incredible book and is worth learning more about. I would love for you to be a part of inviting people into the journey of Museum of the Bible, and helping us engage people in the Bible!
SPREAD THE WORD!
As writers, you understand the value of the written word. As Christians, you understand what it would mean to turn THE Word into an immersive experience designed for people of all faiths, ages, cultural backgrounds and nationalities. Museum of the Bible was thrilled to have the opportunity to fill you in on this incredible project and would be honored if you would join us in spreading the word – to carry out the vision of allowing all people to engage with the Bible – through your social media platforms.
HERE ARE SOME TOPIC IDEAS TO GET YOU STARTED!
• 5 things about Museum of the Bible to get excited about!
• 3 ways the Bible has impacted my life:
• Here's what I learned about Museum of the Bible at Allume 2015…
• Vacation Location Destination… Want to teach your kids about the
Bible – D.C. is the place to be in 2017!
BE ONE WITH A MILLION #WITH1MILLION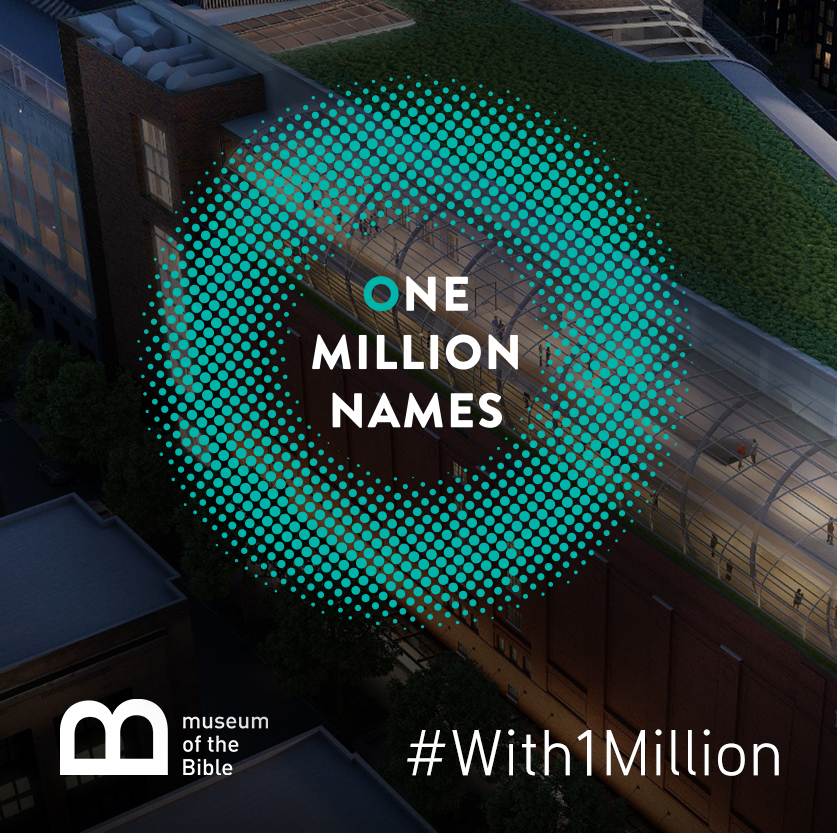 We invite you to add your name to history through our new global initiative called "One Million Names". Our goal is to capture one million names of individuals who believe that this Book should be celebrated, honored, and engaged.
With any generous gift to Museum of the Bible, your name will be permanently inscribed onto a wall in the museum as legacy of your commitment to this great Book.
Don't miss this opportunity to show your love for the Bible and have your name embedded in history!
NUMBERS WORTH BLOGGING ABOUT!
THE COLLECTION
• Date First Item was Purchased: November 2009
• Size of Collection: Just under 40,000 items
• Papyri Fragments: between 800-1000
• Hebrew Torah Scrolls: 3,800 – the largest collection in the world
• Years needed for researchers to work through entire collection: 120
yrs
CURRICULUM
• Number of Experts Contributing to Curriculum Content: 140
• Number of Augmented Reality Pieces in Core Curriculum: 500
FIRST PILOT TEST OF THE CURRICULUM IN ISRAEL
• Number of Students Included: 1,400
• Number of Schools Participating in Pilot Test (2015/16 School Year):
75
• Number of Israeli Schools Included: 17 (10 Youth-at-Risk Schools)
TRAVELING EXHIBITS
• Number of Cities Visited: 6
• Number of Countries Visited: 5
• Total Number of Visitors: approximately ½ million
MUSEUM OF THE BIBLE, WASHINGTON, D.C.
• Total Square footage: 430,000 totaling 8 floors
• Height of the grand lobby ceiling: 40 ft.
• Length of giant LED ceiling screen in grand lobby: 200 ft.
• Primary Exhibit Floors: 5 (History of the Bible, Impact of the Bible, Narrative of the Bible, 2 floors will include galleries for the Israel Antiquities Authorities)
• Construction and Property Costs: $400+ million
• Workers on-site daily at construction's peak: 500-600
• Line of trucks, bumper to bumper, that will be needed to haul off excavated material from the museum site: nearly 15 miles
• Time it will take to experience the museum: 9 eight hour days
• Sixth Floor Ballroom overlooking the U.S. Capitol: Dinner seating
for 500
• Performing Arts Theater Seating Capacity: 500
• Number of blocks from the National Mall: 2 (on average, a 3 minute
walk)
• Date Property Purchased: July 2012
• Date Museum will open: November 2017
THANK YOU for joining Museum of the Bible to spread the word about this amazing project including: the state-of-the-art museum, research arm, augmented reality curriculum, and traveling exhibits!