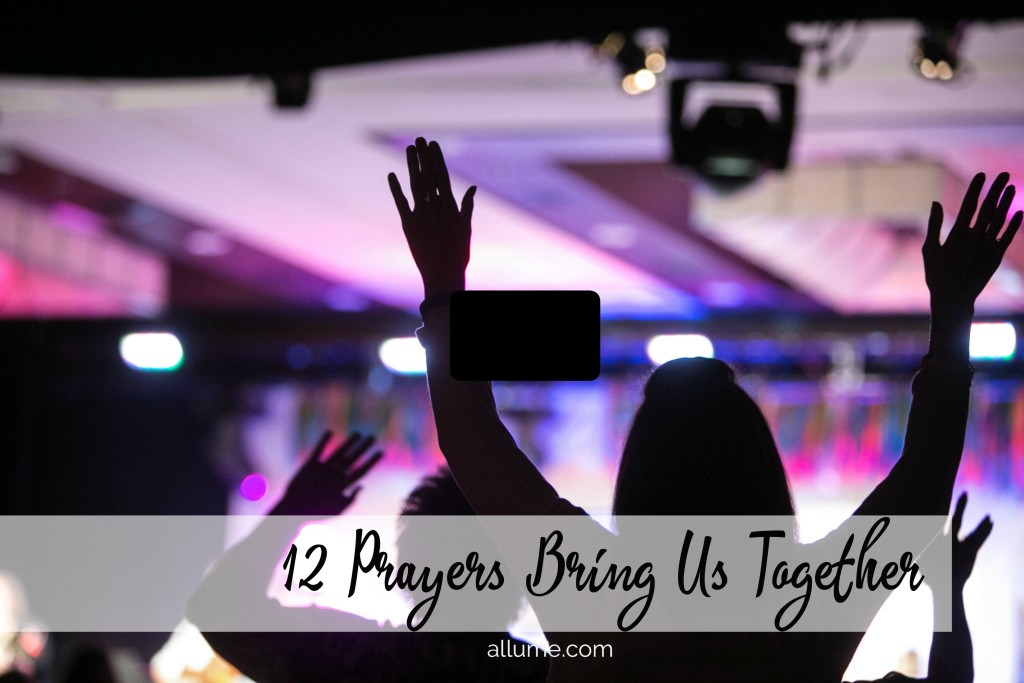 Thank you for joining us for this day of prayer. We are so excited to come together before our Father to ask him to unite His people. We are so easily  divided but we know God longs for His family to be of one mind. Together let's come before the throne in prayer through out our day. You don't have to   lock your self in a quiet room to pray you can talk to God all day as you drop children off at school, while taking your lunch break or washing the dishes. Let's ask God to do a great work in our hearts and in the Church to bring us together.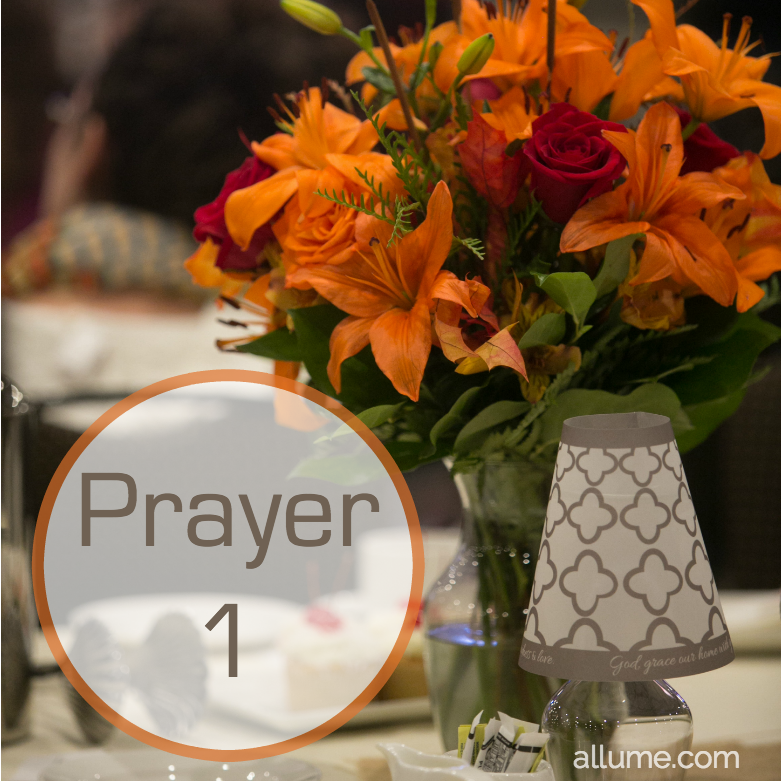 Prayer 1:  
"For where two or three gather in my name, there am I with them." -Matthew 18:20
Jesus, we are different people, different backgrounds, different races, different classes, different education levels, different viewpoints, even different theologies; but we are gathered together in one name. One beautiful and matchless name: Jesus! Jesus, come into our midst as we pray today.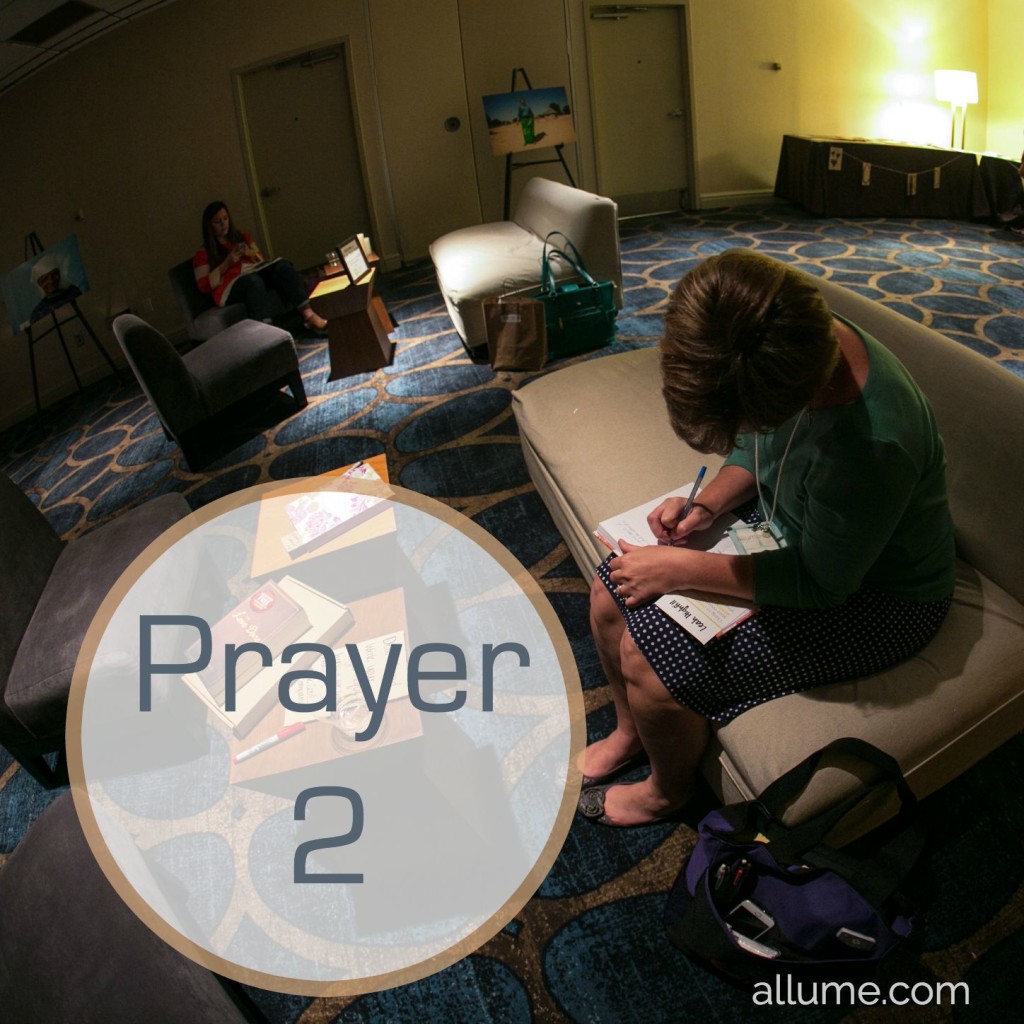 Prayer 2:
"Do we not all have one father? Has not one God created us? Why do we deal treacherously each against his brother so as to profane the covenant of our fathers?" -Malachi 2:10
Jesus, it is so easy to forget that we are your children. We are all a family united under you. We confess that we forget we are brothers and sisters and consequently treat each other with contempt. Please forgive us, and help us to see each other as family.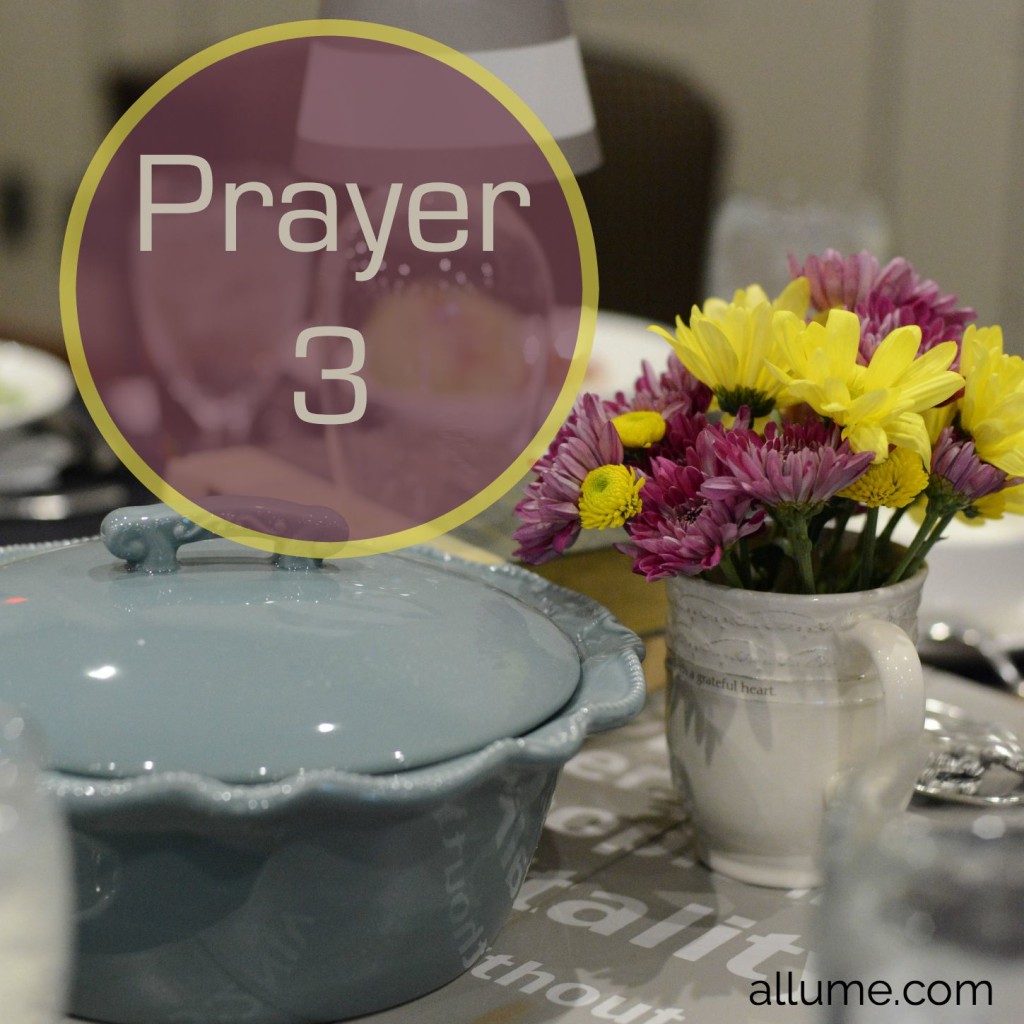 Prayer 3:
"Behold, how good and how pleasant it is for brothers to dwell together in unity!" -Psalm 133:1
Jesus, some of us come from a mess of a biological family with a father, mother, and/or brothers and sisters who did not love rightly. Our view of family has been distorted, but we know what we long for it to look like and feel like. We ask you to help the church to act and to feel like the family we all long to be a part of. May be dwell together in unity.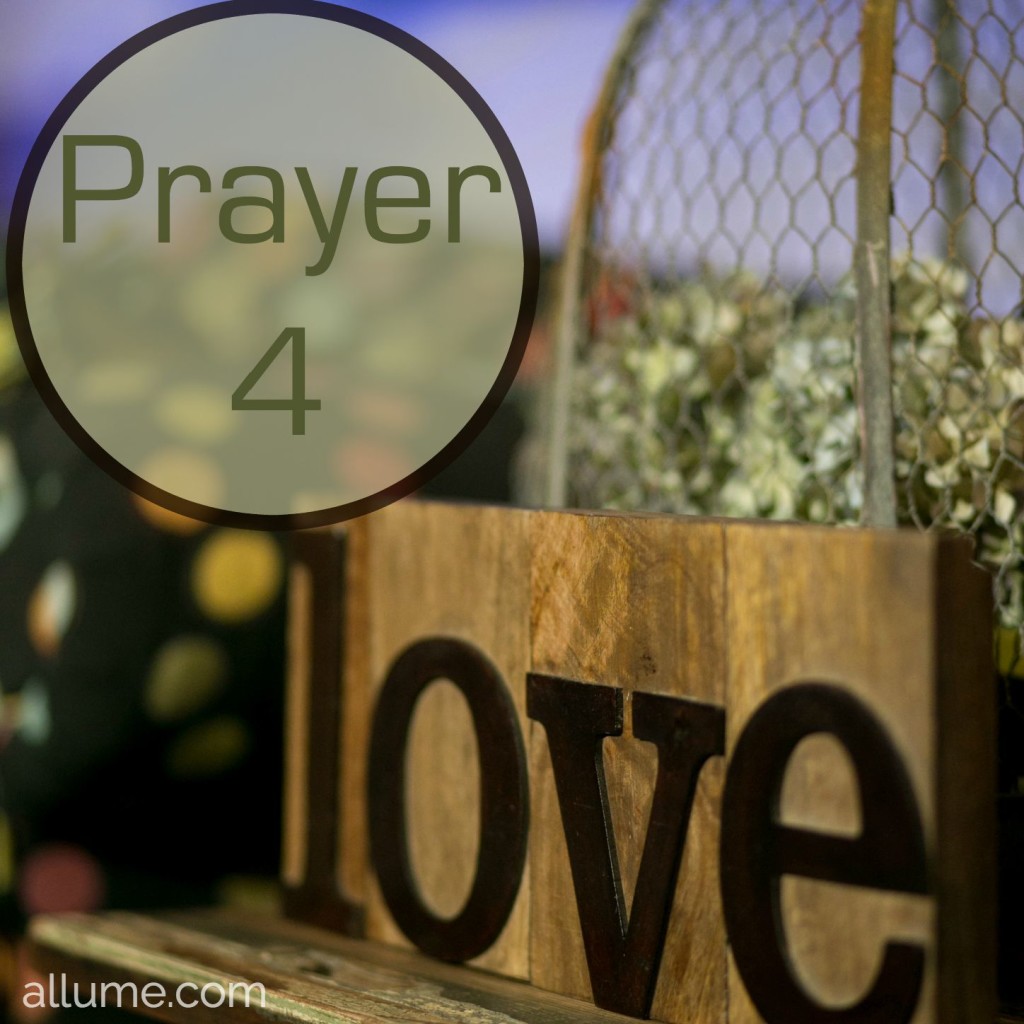 Prayer 4:
"But you are a chosen race, a royal priesthood, a holy nation, a people for God's own possession, so that you may proclaim the excellencies of Him who has called you out of darkness into His marvelous light; for you once were not a people, but now you are the people of God; you had not received mercy, but now you have received mercy." -1 Peter 2:9-10
Jesus, You did not come to just save one of us; you came to save a people to yourself. We are a people, a race, a priesthood, a nation. No nation consists of one person– we are a people. Help us to act as the nation you have called us into. We are a special people who have received the mercy of God. May we give mercy to one another as a response.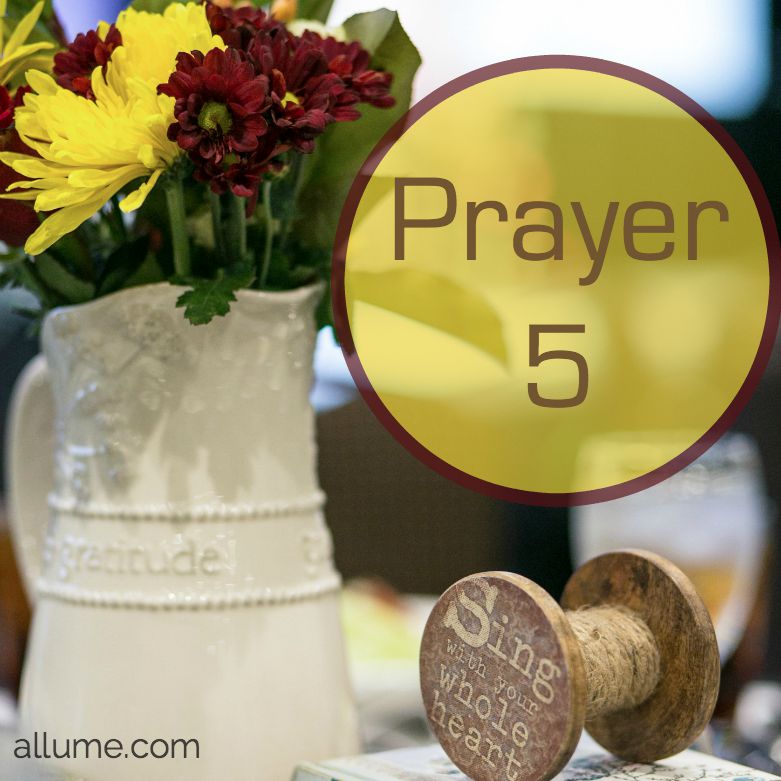 Prayer 5:
"Is not the cup of blessing which we bless a sharing in the blood of Christ? Is not the bread which we break a sharing in the body of Christ? Since there is one bread, we who are many are one body; for we all partake of the one bread." -1 Corinthians 10:16-17
Jesus, One cup, One bread, One body–we all have partaken of your sacrifice. When division rises in our hearts over issues that fracture us apart, help us to remember the communion table.  Help us to look at the person with whom we disagree and picture them around the beautiful table of your body and blood with us.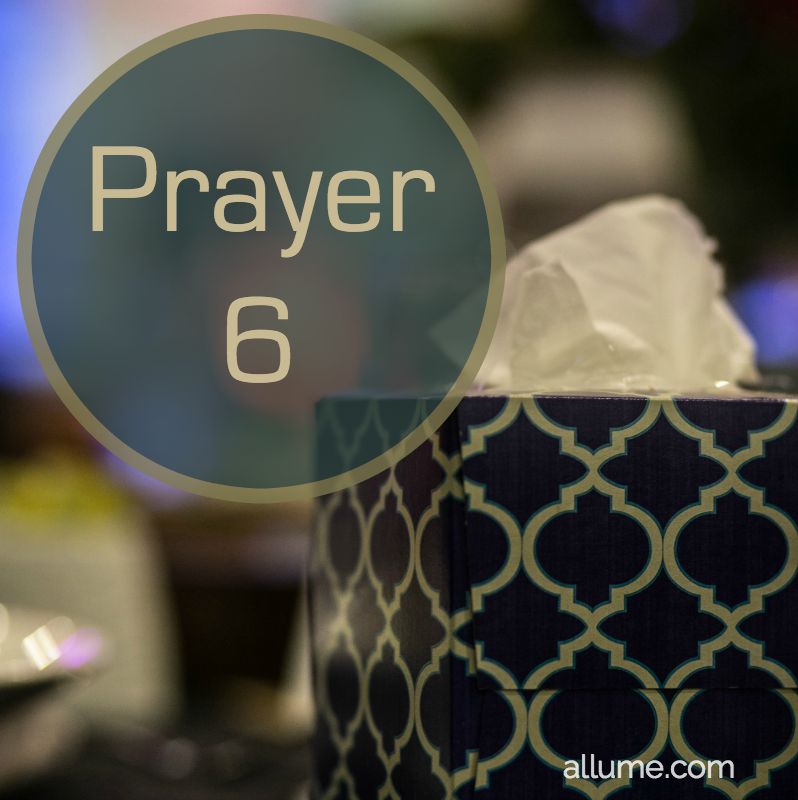 Prayer 6:
"For just as we have many members in one body and all the members do not have the same function, so we, who are many, are one body in Christ, and individually members one of another." -Romans 12:4-5
Father, thank you that we are not one person but one people. You have made us individuals with unique backgrounds, stories, gifts and passions; but you have given these all to work under the umbrella of the church. Each unique gifting brings joy to us as we use the gift and blessing to those around us. What a beautiful gift this is! Help us to rejoice in the gifts of others and allow them to bless us rather than be covetous and resentful.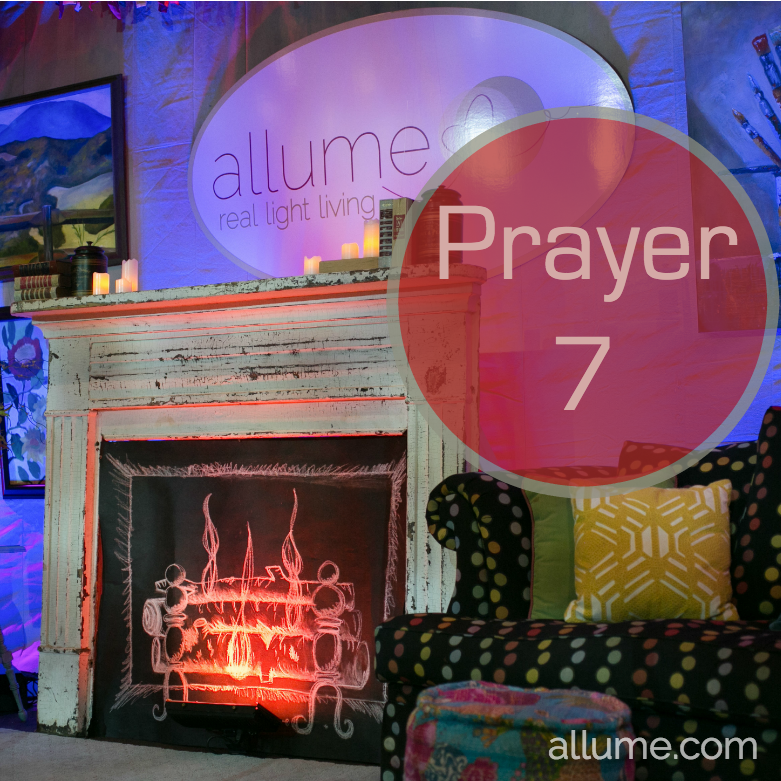 Prayer 7:
"A renewal in which there is no distinction between Greek and Jew, circumcised and uncircumcised, barbarian, Scythian, slave and freeman, but Christ is all, and in all." -Colossians 3:11
Father, thank you that you do not take away our nationality, race, or status; but you give us something that ties us together far more than our differences separate us. You give us Christ! May we cling to this when our differences threaten to divide us.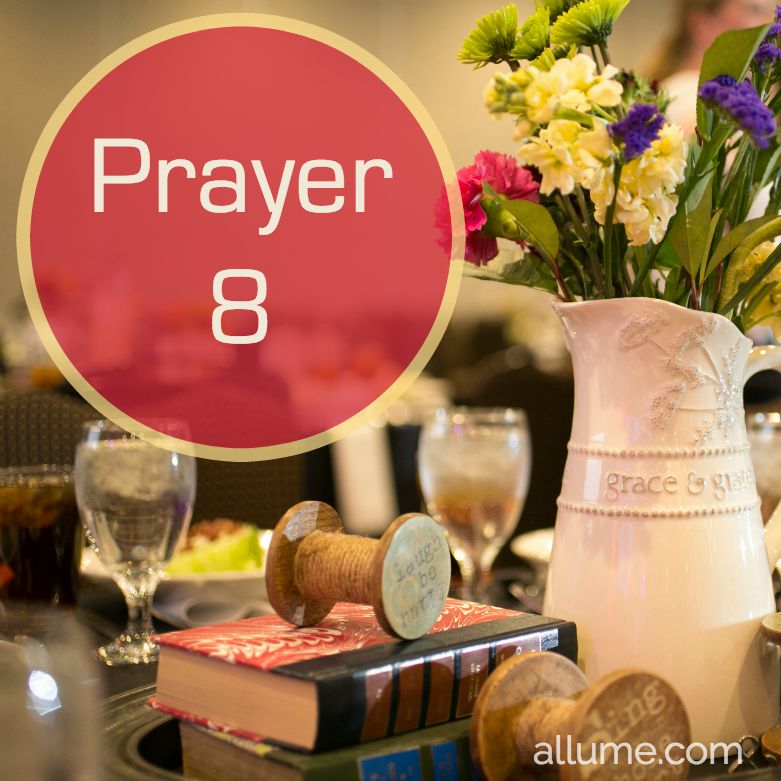 Prayer 8: 
"Now there are varieties of gifts, but the same Spirit. And there are varieties of ministries, and the same Lord. There are varieties of effects, but the same God who works all things in all persons. But to each one is given the manifestation of the Spirit for the common good. For to one is given the word of wisdom through the Spirit, and to another the word of knowledge according to the same Spirit; to another faith by the same Spirit, and to another gifts of healing by the one Spirit, and to another the effecting of miracles, and to another prophecy, and to another the distinguishing of spirits, to another various kinds of tongues, and to another the interpretation of tongues. But one and the same Spirit works all these things, distributing to each one individually just as He wills." -1 Corinthians 12:4-11
Jesus, the gifts you have given the body are so varied but given by the same God and made effective by the same Spirit. What an awesome thing to see the body operating differently but with the same power. May the truth unite us as we seek to live out our gifts.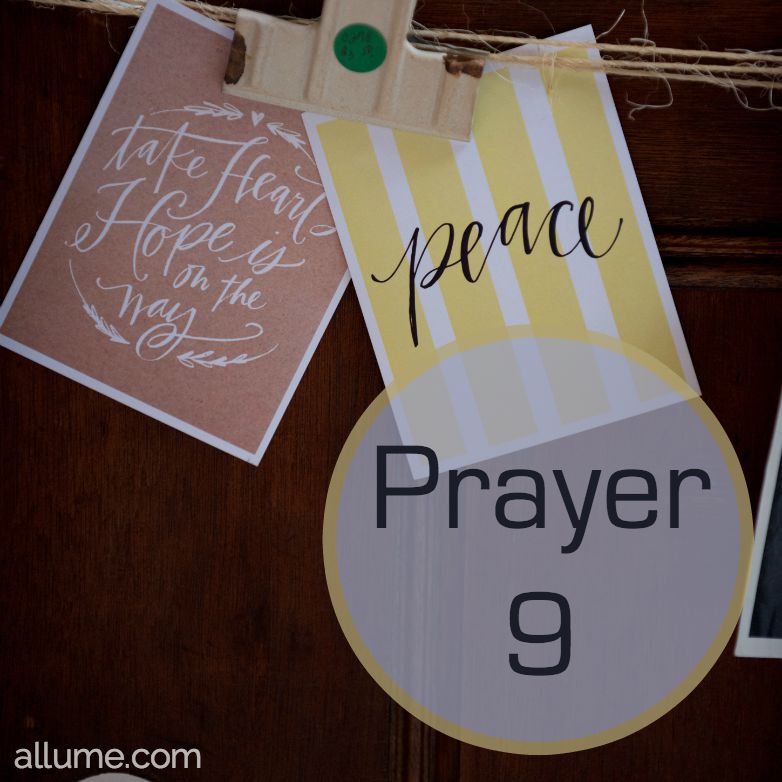 Prayer 9:
"And let us consider how to stimulate one another to love and good deeds, not forsaking our own assembling together, as is the habit of some, but encouraging one another; and all the more as you see the day drawing near." -Hebrews 10:24-25
Jesus, reveal to us our own gifts so we can operate as you have designed us to, and so that we can best receive and give joy to the world. Give us the grace to encourage those in the body who have different gifts than we do, and may we work together for one goal God's glory and growth of his kingdom.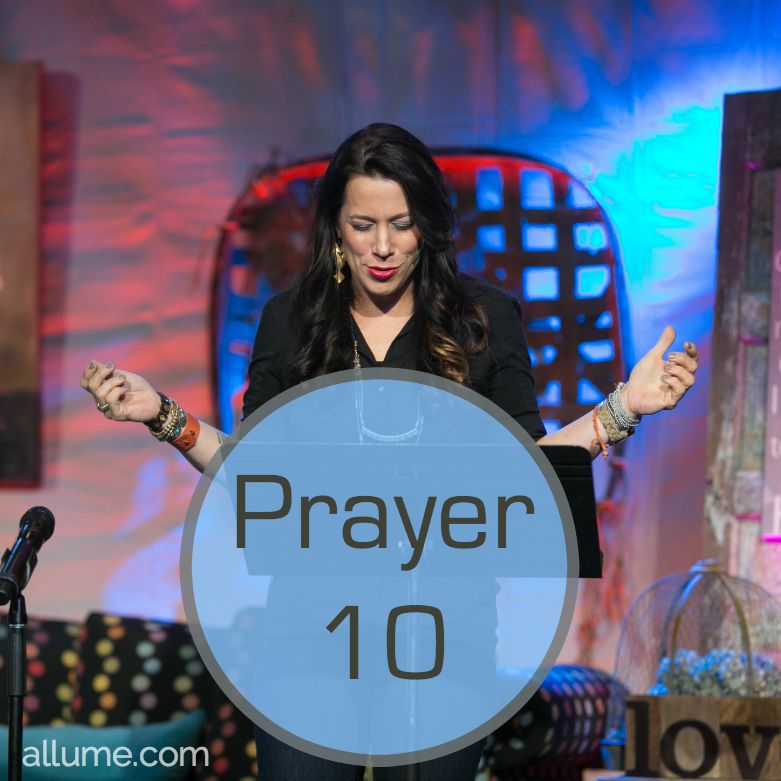 Prayer 10:
"Now I exhort you, brethren, by the name of our Lord Jesus Christ, that you all agree and that there be no divisions among you, but that you be made complete in the same mind and in the same judgment." -1 Corinthians 1:10
Jesus, the only way we can have no division among us is if we commit to a spirit of humility. Our hearts naturally want to rule over one another. We long to be of same mind and judgment; help us repent when we are proud and give us a spirit of humility.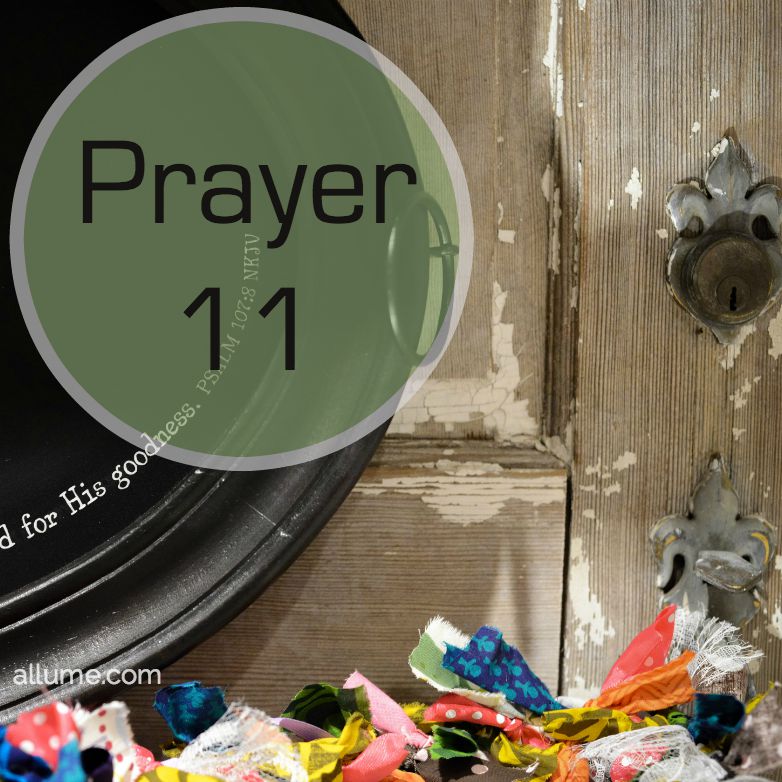 Prayer 11:
"Rather, speaking the truth in love, we are to grow up in every way into him who is the head, into Christ, from whom the whole body, joined and held together by every joint with which it is equipped, when each part is working properly, makes the body grow so that it builds itself up in love." –Ephesians 4:15-16
Father, we long to see the body grow in health and size, and your word gives us a prescription for how this will happen. When each part of the body is working together, we will see growth. God, we want to see this in our churches, in our cities, in our nation, and in our world.  We pray you would use us to build up the body in love.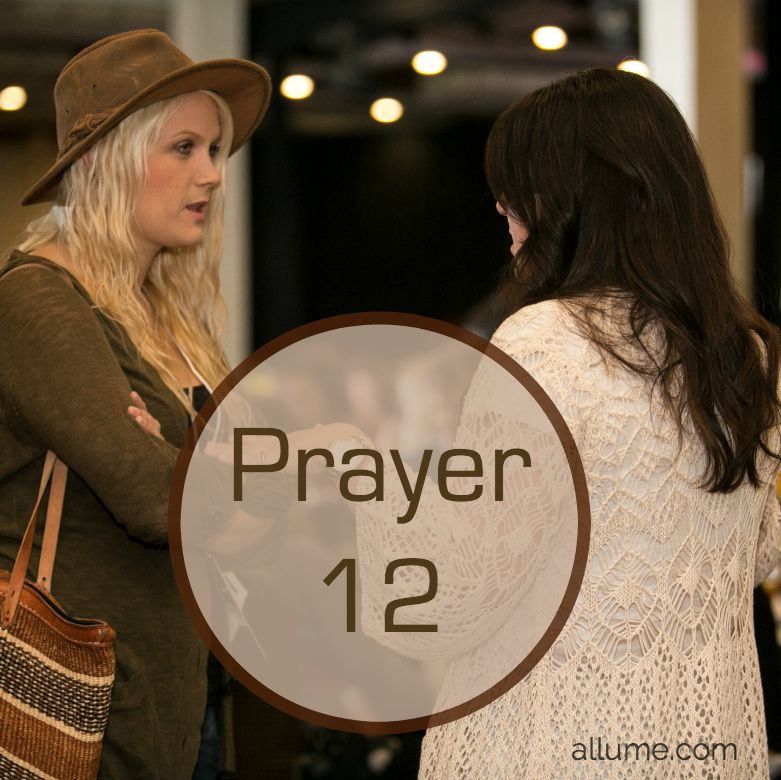 Prayer 12: "I in them and you in me. May they be brought to complete unity to let the world know that you sent me and have loved them even as you have loved me." -John 17:23
Jesus, despite all our disagreements, we all long for the world to know you love them. We need you to change us so our family can show the love of Christ—a love that a dying and lonely world is longing to see.  We ask your forgiveness for showing the world division; we pray we will be humble bridge-builders so they can see your love.  Amen.
Don't forget to join us on Facebook and Instagram throughout the day as we pray each hour. 
-Rachel