Welcome to Tyndale Publishers!
"Great writers are great readers"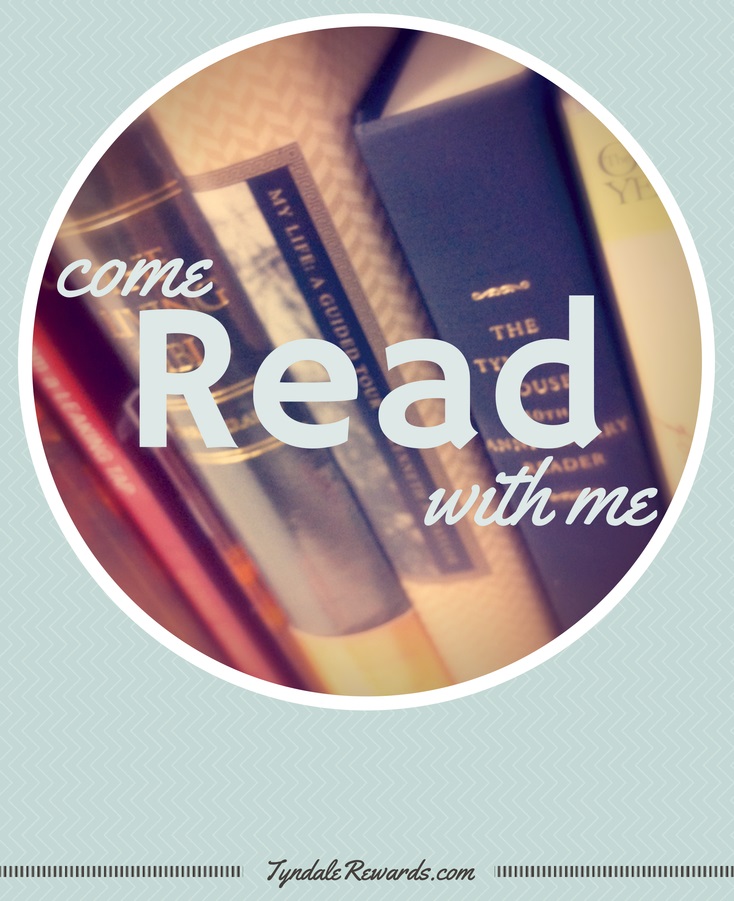 I know what Stephen King and Jerry Jenkins would say, but what about you? Is reading one of your non-negotiables?
I don't know if it marks the path to writing greatness, but I do believe reading is incredibly important. I'm a classic introvert – books have been my great escape since childhood. Even in the throes of grad school I still managed to have at least one book of choice in progress at all times. Thus my bucket stayed full.
Then came motherhood. In the craziness that is the transition of adding a new person to the family, I let reading slip by the wayside. My bucket was empty and I was not in a happy place. Granted, there are a lot of other things that slipped by the wayside, but reading was the first old friend I ran to in search of myself. Since then I've been diligent about carving out time, even if it's just 5-10 minutes, to connect with a good book each day. It's part of my self-care regimen right up there with exercise and teeth brushing. I must read.
Here are three reasons why my soul can't go a day without reading:
• Space. Solitude is crucial to wellness for me. I need the space and the focus on a single stream of words that reading brings.
• Camaraderie. Words bring us together. But the beauty of it is we don't always have to leave the comfort of our solitude to be together. A lot of my reading the past couple years has been books by moms about momming. They just get me. It's good to be reminded we're not alone in this world.
• Inspiration. It only takes a spark, right? When I read I'm inspired to write. Simple as that.
I have loved books from my very earliest days. There are stacks or shelves of books in every room of my house. I blame my dad. One of the things I clearly remember him saying when I was a kid is, "you can never have too many books". I don't remember the context anymore, but I've taken it as permission to collect. all. the. books. I'm definitely not a read-it-once-and-pass-it-on kind of person. Words are wonderful but we mustn't forget about the spines! Sometimes I reorganize my books just to look at the beautiful spines and for a while. I might be ready to admit that working for a publisher could potentially lead to someday owning too many books. But I still can't bring myself to part with any. And get out of the way if I catch wind of free books!
Tell me I'm not alone. Anyone?
Speaking of free books…
Come on over and check out TyndaleRewards.com. It's as simple as signing up, telling us a bit about yourself, sharing about the program and picking out free books. We want to know our readers better and we want to give away books. Best. Job. Ever!
Consider this your personal invitation to join the Tyndale Rewards community. It's free. We have books. We love bloggers (drop a line to editor at TyndaleRewards.com and introduce yourself, I love checking out new blogs).
Ever thought of starting a book club on your blog? Pick a book from our site, collect the points, tell your friends or readers to do the same. Bam! Free books all around. Every time one of your readers uses your referral code you get points. More free books! What could be better? It's a great program and we'd love for you to join the community.
Read on, friends.
Rachel Lance
Editor, TyndaleRewards.com