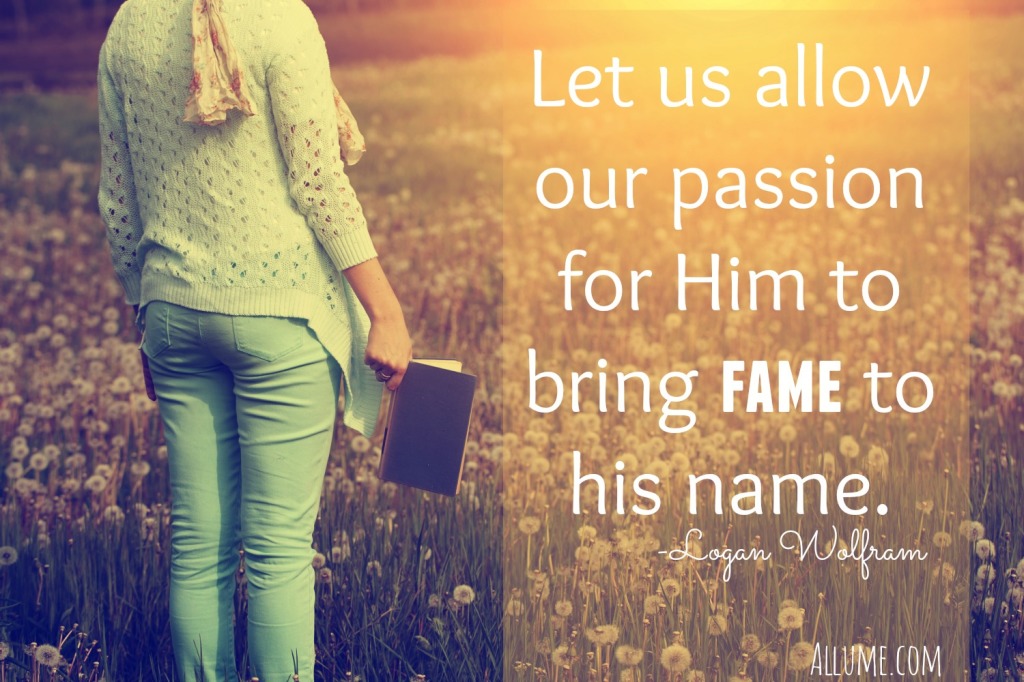 So let this love be like a fire
Let our life be like a flame
Fill our souls with Your desire
Let our passion bring You fame*
There was a time I took a spiritual gifts test through my church. I wasn't caught off guard by my strengths, but I was pleasantly surprised to see a few previously low-scoring areas move up a little bit. Honestly speaking though, there were still some areas that were just plain low … pretty deficient actually.
I literally came up with the lowest possible number on Worship. And really, it's because I don't have a lick of natural inclination, talent, or skill when it comes to musical expression. But that doesn't mean that I can't still be a "Worshipper."
We all have a tendency to let our natural bent define us.  Does that mean that we can't excel as well in the areas where we naturally fall short though? I know the Lord delights in my gifts, but is He bummed out about me in the areas that I'm not dominating in some spiritual awesomeness?
One day, I went to a sandwich shop, picking up lunch with my kids. The guy behind the counter making our lunch had a black eye patch covering one of his eyes. It looked just like a pirate patch. I noticed it and was inwardly cringing as my 2 year old would not take his eyes off of this man. I was terrified by the possibility of what he might say.
And then he pointed. With a chubby innocent finger, he pointed straight at the man and said, "Cool hair. Cool hair Mommy."
The knot in my throat loosened as I sighed relief and noted that indeed, this man had a head full of really awesome looking dreadlocks.
In that moment, I heard the Lord clearly say, "You may think I'm taking note of your shortcomings when I look at you….but really I'm admiring the things I love about you. I am delighting in you, and so often you think I'm staring and picking you apart.  I don't misjudge you my love, it is you who are misjudging me."
Why do we worry that the Lord would focus on our deficiencies? Or even more, that those areas of shortcoming would disqualify us from any service of Him?! That I'm not "gifted" in an area, or that I fall short isn't a hall-pass to be sedentary. It's like we think that we have to be fit to even join the gym…that our skills and life have to be in order to serve in certain capacities.
Yet…YET, I hear the Great Qualifier say to me…to us, "My sweet ones, I delight in you. I don't notice that you can't sing…I see the worshipper inside of your heart. So come, and worship…I delight in all of YOU."
Let us allow our passion for Him to bring fame to his name. Let us rely on the wonder of Him to fan the flame of Christ's work in our lives…not any ability of our own to excel in certain giftedness. "Every good and perfect gift is from above" anyhow.
Let's allow our lives to receive the gifts… only to point back upwards to Him. And let us NOT allow that upward gaze to stray back earthward onto what we do or don't do well. All to His glory….ALL to His glory.
Our natural ability cannot define our response to Him. I don't have to lead worship, to be a worshipper. He sees the beauty in each of us, and even in our weaknesses, HE makes us strong.  He doesn't notice our eye patch my friends, He's admiring our cool hair.
But he said to me, "My grace is sufficient for you, for my power is made perfect in weakness." Therefore I will boast all the more gladly about my weaknesses, so that Christ's power may rest on me. That is why, for Christ's sake, I delight in weaknesses, in insults, in hardships, in persecutions, in difficulties. For when I am weak, then I am strong. – 2 Cor 2:9-11
*Lyrics from Jesus Culture, "Burning Ones" 
Post from the archives–Authored by Logan