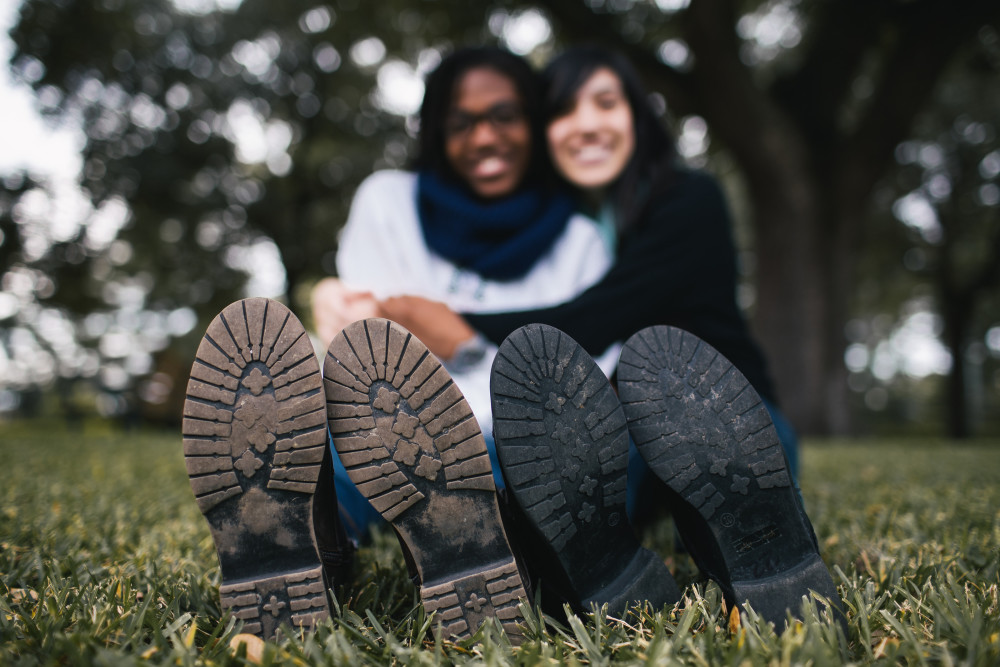 My 20 year high school reunion is this year. It's hard to believe that much time has passed! The reunion happens to be the same weekend as Allume, so I won't be attending, but it's made me think back to my high school years.
In "those days" we didn't have social media. Friendships looked different. And to be honest, making friends didn't always come easily for me.
If you had told me back then that I would meet some of my closest friends on something called Twitter, I would have laughed.
If you had told me I would get on a plane to attend a blogging conference and share a hotel room with someone I had never even met in real life, I would have said you were out of your mind. I mean, what if she turned out to be a psychopath? (In case you're wondering, she wasn't. 🙂 )
Social media has changed the landscape of friendship. It has enabled us to connect with others far away who share common interests and goals. There's no doubt that God can use the online world to build real connections.
It's also created a world where you can call a complete stranger, "friend." And that's a funny thing. Sometimes I wonder if that cheapens the meaning of the word. But on the other hand, what if we treated everyone online with the honor and respect we would treat a friend?
I'm not saying we're called to be friends with everyone (Proverbs 12:26, Proverbs 22:24-25), or that we are supposed to agree with everyone. But I wonder what would happen if we treated each other online with the same dignity and care we show to those we see face to face on a regular basis, whether they deserve it or not? I think we'd see less disagreements and a lot more love.
We're called to love everyone as Jesus loved. There's a deeper level of friendship though, that the Lord builds for His purposes. When He is at the center of it … it's something lasting. And it's those friendships we need to watch for and cultivate the most, whether they happen online or in person.
 "May the God who gives endurance and encouragement give you the same attitude of mind toward each other that Christ Jesus had, so that with one mind and one voice you may glorify the God and Father of our Lord Jesus Christ."
– Romans 15:5-6 (NIV)