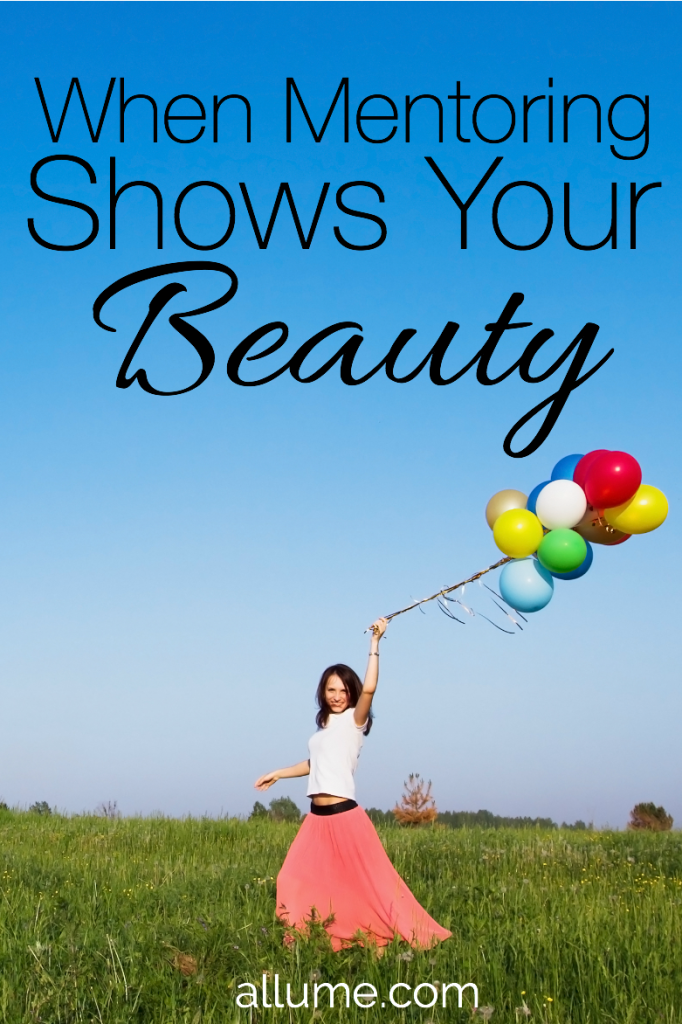 This is how a conversation with Connie (not her real name), a friend who is also a mentor, began:
ME: I can't meet tomorrow at 1:00. My husband called and said tomorrow we need to meet with the accountant. Can we move our meeting to another day?

Connie: Tomorrow is Tuesday; our meeting is on Wednesday at 1:00.

Me: Oh…okay then, I'll see you Wednesday, the day after tomorrow, at 1:00 (blush)

Connie: Try slowing down and laughing a little! You're doing a great job with all that is on your plate right now! Love you! See you Wednesday!
Sometimes, I feel like an order of hash browns from Waffle House – scattered, smothered, and fried!
Life seems to move faster and faster. There are so many wonderful opportunities for us and for our families. We want to experience all life has to give. But what if trying to do all things means you lose your focus and miss your goals.
The odds are that you will lose your joy if you continue to add everything without discretion regarding your schedule.
No Limits = No Focus = No Joy
Joy is the one thing we don't want missing from our day. Giving ourselves time to slow-down and focus on the priorities first helps to keep our joy for life from slipping through our busy fingers.
Some days move at the speed of light, long before our first cup of java. We are zooming into shoes, grabbing Toaster Strudels for everyone and jumping in the car as the first beam of light makes its way over the horizon.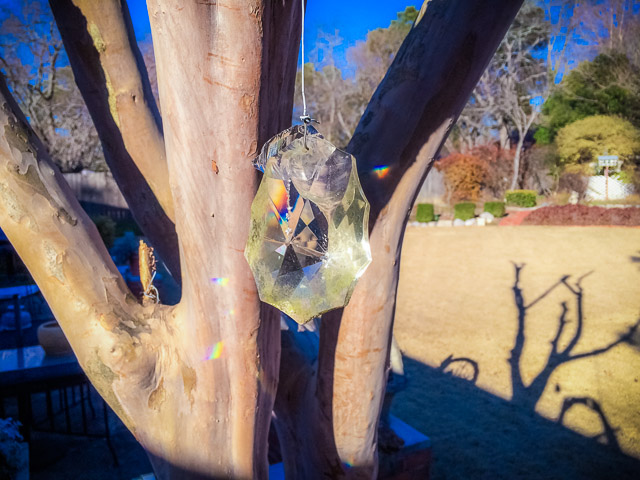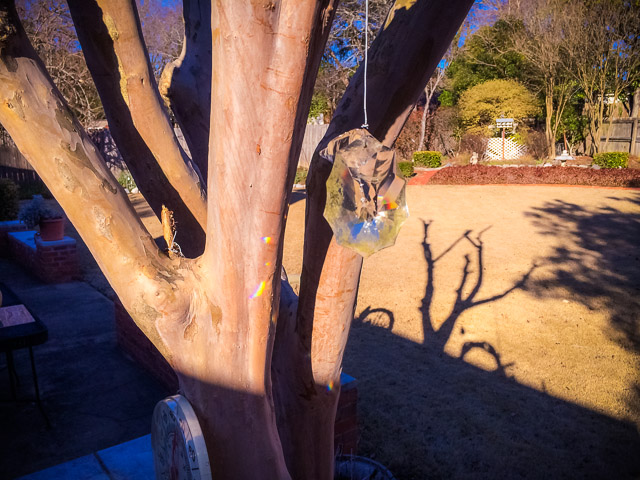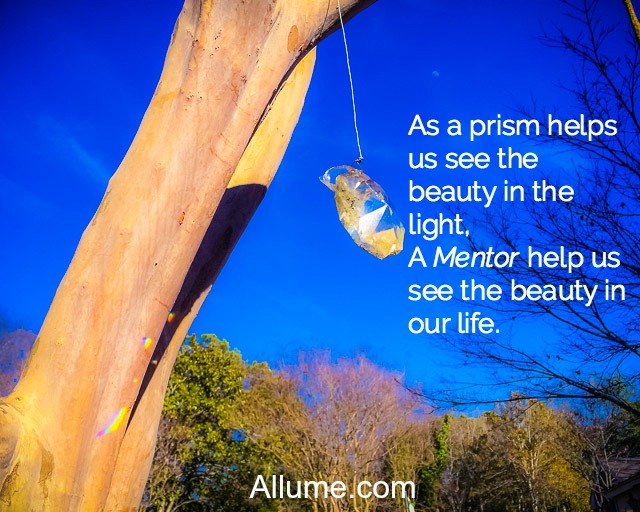 When I was a pre-teen, my dad had a string of prisms hanging from a tree outside our kitchen window. Sometimes, in the late afternoon, as mom was cooking supper, I would sit and wait for the afternoon light to engage with the prisms. When it did, small circles of rainbows would dance across the kitchen ceiling.
It was a Kaleidoscope of color that would have thrilled even Claude Monet. As I watched their beauty, I found my whole body relaxing for a few minutes. Homework, chores, being popular at school and whether or not I made cheerleading all vanished away. For just a few minutes I could focus on the beauty in the world around me.
"You know why light is so beautiful though the prism, don't you?" my dad asks me one day.
"Because, when the light engages with the prism, the light slows down and you can see its true beauty."
This is what a mentor does. She is a friend who walks beside you. One whose life experiences are just a little further down the road than yours. She encourages you and helps you see the beauty in you. She is a friend who prays with you and for you. Sometimes, she tells you the truth that only someone who is close and loves you can say. She helps you to slow down, and focus not just on the busy but also on the beauty that brings joy.
---
"Whoever walks with the wise becomes wise, but the companion of fools will suffer harm." Proverbs 13:20 
Is there a mentor in your life? If not, what would you look for in a mentor? What is a question you would want to ask a mentor?
In the vine,
Diane W. Bailey