There's a little bit of chaos in my home, there's a little bit of mess here in my heart, and yet, amidst it all, I find moments to pull away and write on my blog.  Closing the door on the voices and the unfinished housework my mind settles down. It's almost as though the house is clean there on the other side of my work space, dinner is simmering on the stove, fresh flowers adorn the table and the children are all content.
Sometimes that's true, most often it's not, except my blog feels like it is.
Perfectly calm and controlled, like an oasis in the midst of real-life. And it should feel that way; I have given focused time and energy to cultivating its peaceful aesthetic.
I love my blog, I'm not going to lie. I love her clean lines and photo-shopped countertops; the color scheme makes me happy and the pictures of my children sparkle with just a little bit of fairy dust. Color-coordinated and lovely.
All in all, I think she's rather "perfect."
But here's the thing: I know this love affair with my perfectly groomed slice of the internet isn't healthy, or honoring.  As a matter of fact, when I wrote out why I blog, having the perfect website never made the cut.  And it shouldn't!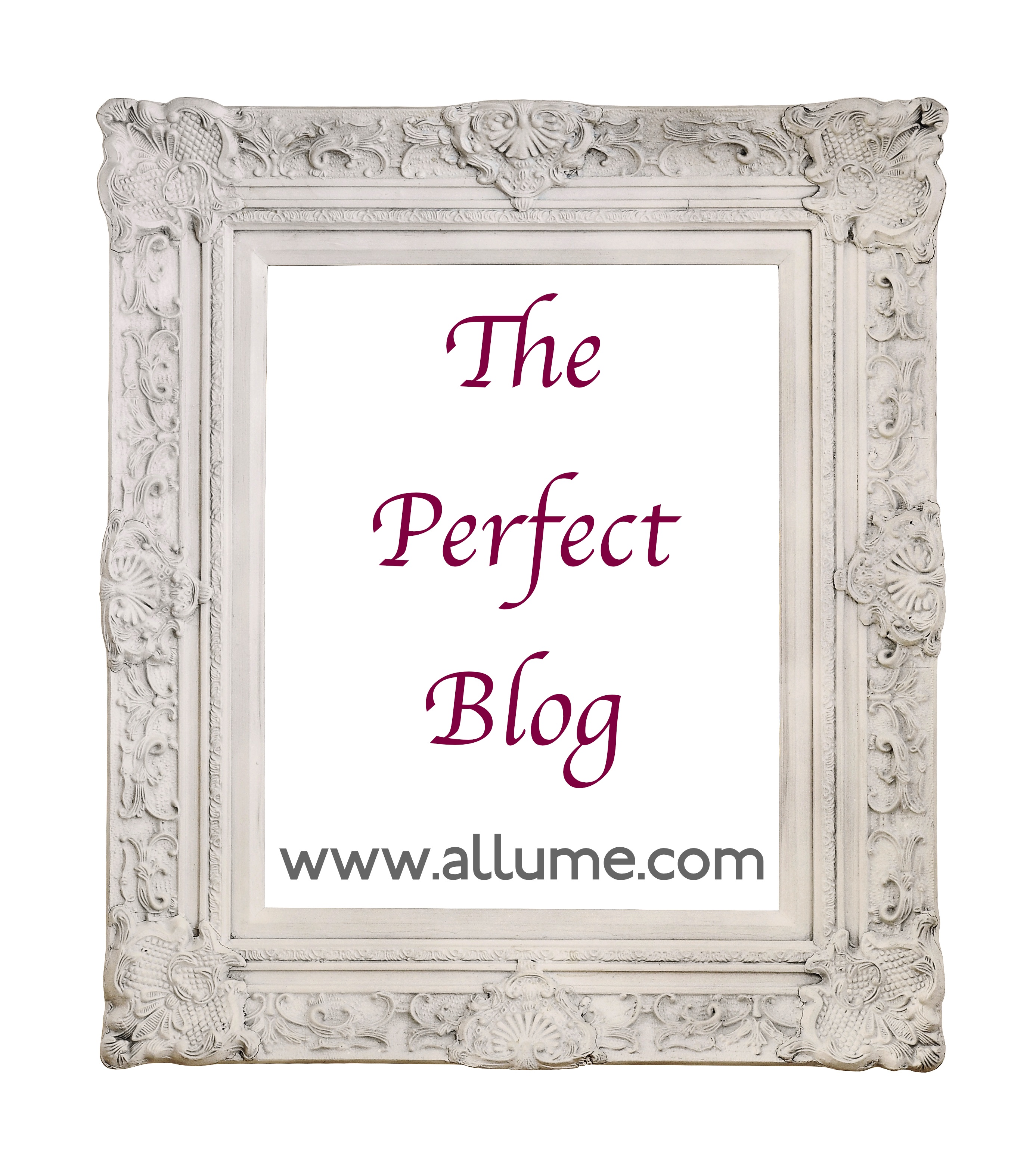 Here are three reasons why "The Perfect Blog" should not ever be our goal!
1) The Perfect Blog is dangerous for our readers.
Perfectly manufactured posts and pins polish us up so much that we lose our mortal edges. Our readers compare themselves to the photo-shopped "reality" of our words and our days. Our blog-speak has the power to lead readers down a fearfully covetous path. No-no-no, perfection is never the goal. Because the allusion of perfection in the Christian life is dangerous.
It's easy, here in this Pinterest age of perfectly set tables and DIY masterpieces, to forget the One we are blogging for. We set out to point women to Jesus, but somehow in our striving for tweetable quotes and pin-worthy graphics, we've accidentally crafted for ourselves an idol.
An idol.
"I am the LORD; that is my name; my glory I give to no other, nor my praise to carved idols." (Isaiah 42:8)
Ladies, let's take a moment to remember what we're here to do.  We blog to make much of Jesus, the only perfection that has ever been or ever will be. We blog in our weakness to glory in His strength. We blog through our mess, to revel in His message. We blog our way through imperfections, grasping for His perfection. And as we do, we have the lowly privilege of pointing others to Him as well, smack dab in the midst of their chaotic, perfectly-flawed, real-life challenges.
2) Only One thing can take first place in our lives.
The word preeminent has been heavy on my heart during the writing of this post. Preeminent means "having first place." There is not room for two first-loves. If your love affair with your blog comes in first, then Jesus doesn't. It's as simple as that.
When we focus the lion's share of our time and attention on building the perfect site, we've little to nothing left over for Jesus.  Oh sure, I know we're doing it all for Him, but let's bow our heads for an honest moment and take a humble breath.  Do we run to His Word with the same faithfulness that we run to communicate our own words?  Even if our words are laced with His….
We have carved our piece of cyberspace in the name of God.  But here's the warning: Even authors who build their platform 100% for His glory can get awfully confused in the process.  It began all about God, but somewhere between the designing and the uploading and the "about me" page, we tend to forget it's all "about Him."
 Hang this as a reminder over your heart and over your computer!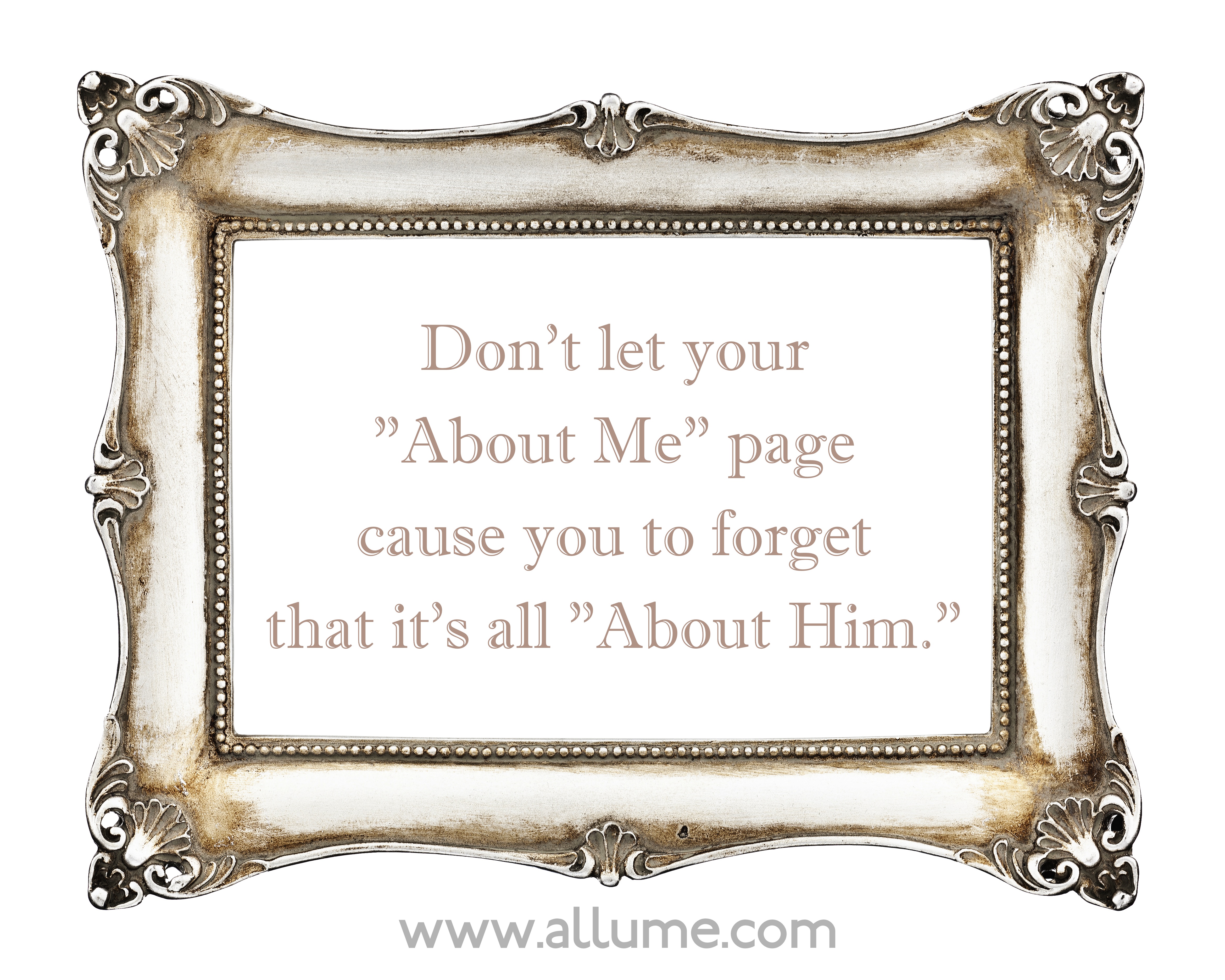 3) There is only One perfection.
You see, at just the right time, when we were still powerless, Christ died for the ungodly… But God demonstrates his own love for us in this: While we were still sinners, Christ died for us." (Romans 5:6&8)
Powerless, ungodly sinners…  Those are the words that describe this ragamuffin lot.  And yet we were chosen, dearly loved, and purposed for good works – even good works right here on our blogs!  The temptation, however, it to focus so intently on the perfection of those good works (and good words)  that we lose sight of the Perfect One we're blogging for!
I'm not suggesting we blab our way through posts, dragging our shoulders and confessing our sins, nor am I asking you to leave your typos and forego pin-able graphics.  I'm simply saying that if we spend our days consumed by this pursuit of excellence, we may in turn become consumed by the striving.  So let us cease from striving and simply know that He is God, the Only Perfection that has ever been.  Let's abide there!
And if… If you have not yet taken a moment to focus entirely on His Word today (before running to offer your own or to read mine,) please close your computer down, power-off your phone, forego your "perfect blog" and run to Him.
His Words.
His Perfection.
May all we do and say and write, be an overflow of His perfection!