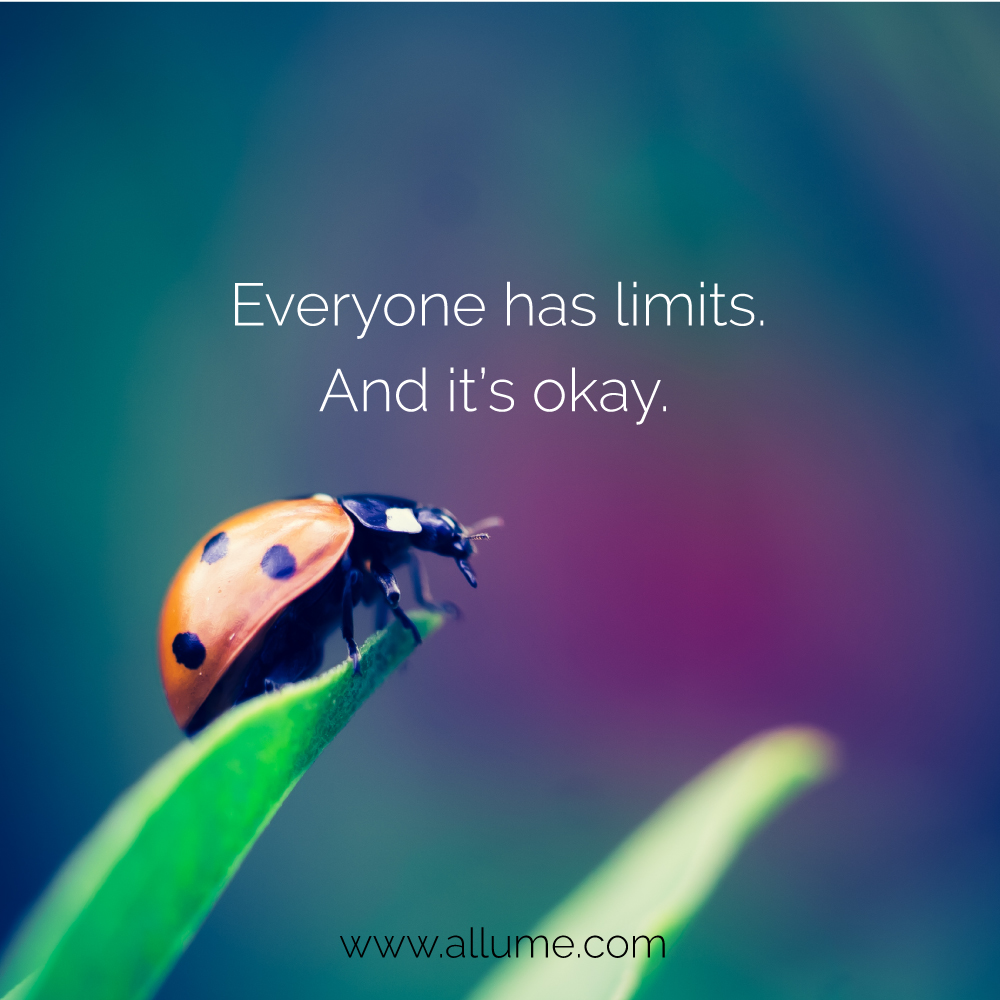 We're wrapping up our theme for the month of March: FOCUS.
For me, this one definitely hits close to home. What about you?
Let's be honest. The online world is noisy, and I don't see it getting quieter anytime soon. Don't get me wrong, some of the noise is good. Really, really good. And some of it is downright ugly. Regardless, we all have a capacity limit, and when that limit is exceeded, it can be almost impossible to maintain focus.
I know … I don't like being told I have limits either. When someone tells me I can't do something, there's a little part of me that just wants to prove them wrong. Of course I can make it work, right?  Yeah, maybe not. I've learned that one the hard way too many times.
For someone who teeters on the line between introvert and extrovert, being thrown head-on into this world of blogging and social media has threatened to turn me into a hermit. The pressure to be everywhere all at the same time and be awesome at it all is huge, particularly if you're like me and your business depends on it.
Being online can teach you a lot about yourself if you let it.
I've found there's a direct correlation between how well I manage my online life and how well I am able to stay focused on the things that are most important to me. Everything affects everything else. I can't do it all. I can't even do as much as many of the people I see around me. That can be a hard pill to swallow, but at the same time, it's incredibly freeing.
My heart's cry for this season of life is for simplicity. I'm still learning what that looks like for me. I talk to Phil a lot about tiny houses, but I know that isn't the answer. It's more about understanding my limits and learning to exercise the self-discipline needed to function well within those limits, rather than trying to push the boundaries every second of every day to measure up to what I feel like The Internet  expects of me. I'm taking baby steps.
You may have the capacity to be an Instagram Queen. (If you do, I love looking at your amazing photos!) I know I don't … even the thought of it is just too exhausting … so I'm not going to try to be one.
Sometimes I just delete my Facebook app from my iPhone. It's incredibly freeing, and the world doesn't stop. After a while I usually add it back again, until I find myself looking at it too much. Then away it goes.
There are times and seasons. It's okay to pull back from something to focus on another thing for a while. I'm learning to see when I need to pull away, and it's amazing the focus that comes when I do.
We all have limits.
And it's okay.
Accepting that doesn't make you less valuable. It's about understanding how God made you. He didn't mess up. The way you're wired isn't some cosmic mistake. We're all unique and wonderfully made.
You don't have to be like anyone else. It shouldn't be a contest. If you feel like it is one, it's probably time to take a break and re-evaluate.
Just be you. Authenticity is so valuable. We need more of it. We need you.

If you missed any of the Focus-themed posts here at Allume, I encourage you to go back and read them. There's some great stuff here:
Blessings,
Erin