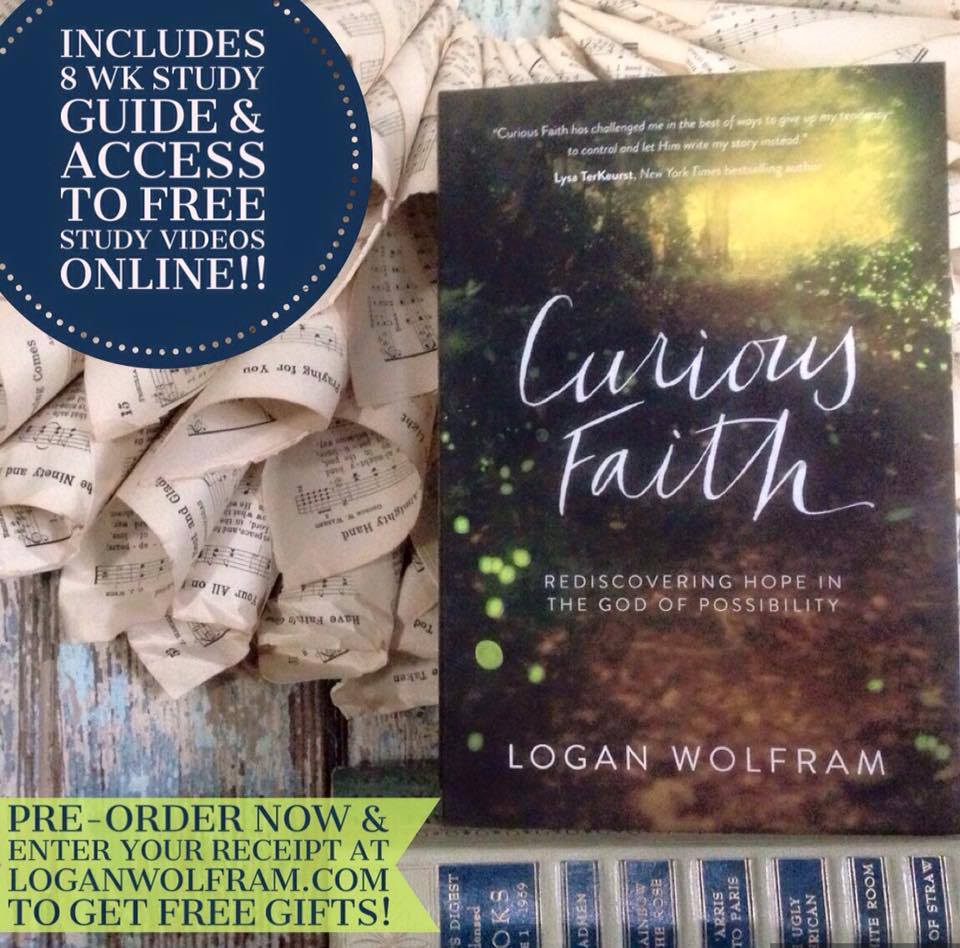 The time has come!  After nearly 2 years in the making, my very first book, Curious Faith: Rediscovering Hope in the God of Possibility is here!
Do you feel stuck? Bored? Trapped behind mundane routines and a predictable future? Do you look forward to living your life, or does it just feel like you're going through the motions?
Curious Faith, is about exploring possibility with a God who is unpredictable and ever-loving.
What does it mean to have a Curious Faith?
Curious Faith will help you:
Exchange control for curiosity to enjoy the wonder of an open-handed life
Choose tiny yesses that can unlock God's bigger possibilities for you
Uncover deeper meaning in the things that threaten to break you
Combat feelings and outside circumstances that rob you of hope
Live a bucket-list life you would never dare to imagine for yourself
Look forward to living your life
Also, because this feels a little like a birthday, I think we should have some fun things to celebrate!  Soooo…
I have presents for you when you preorder the book before it officially releases in stores on March 1!
>>>>CLICK HERE<<<<
to see what the gifts are and pre-order your copy today!