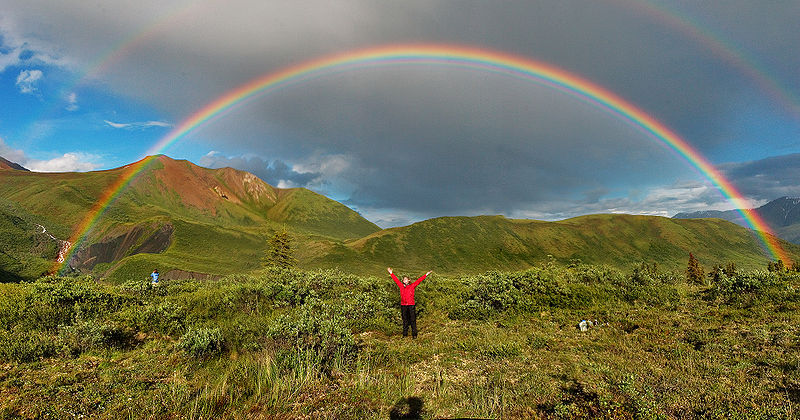 I'm still waiting for my "a-ha" moment during this fast where everything in life becomes clearer.  But… I'm not so sure that is entirely realistic.  The Lord has definitely been bringing me into some places of peace on a few things, but there are other places I feel like I'm wrestling with more.
Here's the thing though, the Lord is showing up.  I have to be honest and say that I've been surprised that it's been in places I haven't necessarily been asking about during this time.
He always shows up.
Sometimes though…it's not like we think… or in the places we were expecting.
While some part of me wishes that God did answer just what I am asking, right when I ask it, the other part of me knows that is really just a terrible, terrible idea even if it did work that way.  To try to turn my amazing, bigger-than-my-finite-walled-box God into some genie in a bottle….well, that is just downright depressing.
I'm so glad I'm not the one holding my life in balance.  Most of the time, I can't keep up with even the laundry my own family generates.  And the Lord, He doesn't just keep a few spinning plates in balance, He makes all things possible.  He doesn't ignore or forget our petitions either….His timing is perfect, and His ways are higher.
"For my thoughts are not your thoughts,
    neither are your ways my ways,"
declares the Lord.
 "As the heavens are higher than the earth,
    so are my ways higher than your ways
    and my thoughts than your thoughts.
As the rain and the snow
    come down from heaven,
and do not return to it
    without watering the earth
and making it bud and flourish,
    so that it yields seed for the sower and bread for the eater,
so is my word that goes out from my mouth:
    It will not return to me empty,
but will accomplish what I desire
    and achieve the purpose for which I sent it." – Isaiah 55:8-11
I love that part about the rain and snow coming to the earth.  Not only do they water the earth, but they make it flourish…and from that flourishing, seed comes….which in turn yields bread…which feeds His people.  It's a process.
I am in process.  We are in process.
And, being confident of this…
that he who began a good work in you will carry it on to completion until the day of Christ Jesus. – Phil 1:6
He's not done with me…
And nothing that ever happens in our lives (even that the enemy would intend for harm) will return void when we continually submit ourselves at the foot of the cross.  He redeems…He restores…He doesn't give up on my process.
The not-knowing can be a scary place, but as a friend of mine reminded me the other day….the only window that was in the ark actually faced upward.  The only place Noah could look was up to heaven.  And I'm thinking the Lord probably had a good reason for designing it that way.  I imagine ol' Noah woulda gotten a little overwhelmed had he been able to see the vast sea of endless waves around him for 40 days and nights.
No….God wanted him facing heavenward and trusting the One that got him on that boat in the first place.
I have a feeling that the Lord wants the same thing for us.
And in the end, we land on a mountain….with a rainbow of covenant streaming right over top….reminding us of His goodness.
His ways are higher.