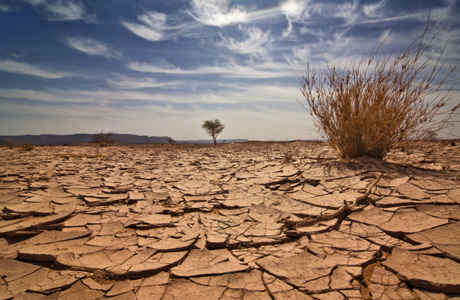 I'm in a dry spell.
As in, my times with the Lord lately are hard…when I'm having them at all.  I can hear him, but I have to really clear out my mind, my space, and my time to do it.  It just isn't easy right now.
And trust…that's hard right now too.  It's not hard in all areas, but in some….I just can't get there.  You know what I mean?
I realize it's early still since we just lost Fisher a couple of months ago, but I keep wondering about trying to have more kids.  While theoretically I really would like to have another, I'm just not sure I'm trusting Him right now in that place.  I don't know if I can start down that road of excitement, and months of puking and nausea, picking names and planning nursery decor again and risk it not working out again.  What it all really boils down to though is…. Do I trust Him?
I want to say "Yes!!!" friends….I really do, but I'm just not there when it comes to that part of my life again.  Can I trust Him with my money?  Absolutely.  Can I trust Him with my business?  Yep.  Do I trust Him with my family?  That one is coming hard right now.  It's fear, I know.
And I know that "perfect love casts out all fear" (1 Jn 4:18) and that "no weapon formed against me will prosper." (Is 54:17)  I know that I am "more than a conqueror in Christ Jesus and that nothing can separate me from His love." (Rom 8:37-39)  I KNOW these things….but I'm having a hard time snuggling up to even the truths that I know that I know.
I'm just being honest here.
And writing devotions lately is hard too….probably because even though I really am devoted, I just don't feel that way.
I'm not the first person to land in this place.  I'd be willing to bet that each of you has been in this place before too…and it's likely that it's happened more than once as well.  While I sure love to think myself "original"… I'm confident that I'm no anomaly on this one.
So what's a girl to do when she knows God is close, but in some ways feels so very far?
I'll tell you what I'm going to do.  I'm going to fast.
I tell you this not to make a big deal out of it or to draw attention to it.  I tell you, because I have a sneaking suspicion that some of you have found yourselves in a funk before and don't know how to get out either.  I'm telling you because I know I'm not the first person who's had questions that I can't seem to resolve on my own.  For the life of me, I can't clear enough mental clutter to cut to the chase and get the words that I need.  I tell you… because sometimes we have to clear out the clutter in a tangible way and force the issue of focus.
I'll be the first to tell you that this stuff is hard.  And I've only super successfully done it a couple of times.  Cheating really just cheats myself in the end.
I KNOW I want more of the Lord.  I KNOW I want that trust to return.  I KNOW I need some answers to some questions.  And I KNOW that I can't do any of that on my own.
I also KNOW that He will restore my soul. (Ps 23)  I KNOW that He will restore what the locusts have taken (Joel 2:25.)  But truth is, I just want to feel that again.  And sometimes to get things back right with a relationship, we just have to spend some time focusing on it.
I'm gonna go out on a limb here and propose that I'm not alone in this place right now.  That this well isn't the only one that is having to dig deeper than normal for water.  That my dry lands aren't the only ones out there….and that some of you need to get serious about finding communion with our Father again too.
So as a part of this Allume community, I want to propose a fast.  What you literally fast from is up to you.  I'm not exactly sure what mine will be, but for this go round, I already know it's gonna be something a bit more drastic with food.  I have to really get before the Lord to determine what that will look like, and you need to do that as well if this is something you want to do.  HERE is a great resource if you want to learn more about fasting and different ways to do it.
For me, I need to restore relationship with myself and the Lord after a hard couple of months.  I want to hear clearly with regards to my family and what it looks like now and for the future.  I also have a dear friend battling stage 4 cancer right now, and I'll be fasting on her behalf this time too.  There are a lot of reasons to fast….these are just a few of mine.
Beginning June 1st, for 21 days, I'm gonna do it ya'll.  And I want to invite you to join me.  Fast and pray for whatever thing you need to get straight with the Lord in your own life.  And if this is kinda scary for you, you can do it and know you won't be alone.
Allume is a safe place.  It's a comfy chair.  We're a community of women walking in the Light of Christ together…and sometimes it's ok to admit that the light feels dimmer than normal and we want that thing burning brighter again!
Join me?
**How about you?  Is your spiritual life in a dry place?  Are you in a situation where you need more clarity?  Perhaps you need relationship with Father restored (or any earthly relationship restored for that matter?)  Do you need to kick off some clutter just to focus better?  Whatever it is, know friends that you're not alone, and that this mountain you're facing can be defeated.  Sometimes we just have to buckle down and start climbing.
Again He said to me, "Prophesy over these bones and say to them, 'O dry bones, hear the word of the LORD.'
  "Thus says the Lord GOD to these bones, 'Behold, I will cause breath to enter you that you may come to life. (Eze 37:4–5)
But as for me, my prayer is to you, O LORD.
      At an acceptable time, O God,
      in the abundance of your steadfast love answer me in your saving faithfulness.  (Ps 69:13)
      Answer me, O LORD, for your steadfast love is good;
      according to your abundant mercy, turn to me. (Ps 69:16)
Yet even now," declares the LORD,  "return to me with all your heart, with fasting, with weeping, and with mourning; and rend your hearts and not your garments."  Return to the LORD your God, for he is gracious and merciful, slow to anger, and abounding in steadfast love;  (Joel 2:12–13)
While they were worshiping the Lord and fasting, the Holy Spirit said, "Set apart for me Barnabas and Saul for the work to which I have called them."  Then after fasting and praying they laid their hands on them and sent them off.  (Ac 13:2–3)
I LOVE here how after a group of people were fasting together, the Holy Spirit used that time to give them clarity about the work He had in store.  Then, as a group, they prayed and sent off Barnabas and Saul to walk in their callings. Too cool!
"And when you fast, do not look gloomy like the hypocrites, for they disfigure their faces that their fasting may be seen by others. Truly, I say to you, they have received their reward. But when you fast, anoint your head and wash your face,  that your fasting may not be seen by others but by your Father who is in secret. And your Father who sees in secret will reward you.  (Mt 6:16–18)