The moment everything changed for me as an actress didn't happen in front of a camera and it didn't take place in an acting class.  I had walked three miles from my tiny apartment in North Hollywood to Ventura Blvd. for a Jamba Juice.  The day was hot, even for the valley, and I'd worked up a healthy sweat by the time I pulled open the front door and let the air-conditioned room carry my body temperature down a few degrees.
Standing in line to order my fresh squeezed juice I realized that the woman in front of me was a casting director I had auditioned for multiple times.  She ordered a shot of wheat grass and a dark green smoothie, paid, and found a seat outside under an umbrella.  I placed my own order and waited inside for my name to be called.  As I waited I wondered if I should say hello.  Should I invite her to the play I was currently in? Would it be uncomfortable if she said no?  Or worse…  what if she didn't remember me at all?
Our names were called at the same time and we met there at the juice bar, linking eyes for just a moment.  "I know you, don't I?" Her New York accent was aimed at me. I smiled and reminded her of my name and who my agent was.  She remembered.  "Come sit with me."  It was more of a command than a request, and all 23 years of me followed.
I realized almost immediately that she was simply looking for conversation, so we talked about the weather and how nice it had been over the weekend.  We'd both been to Venice Beach the day before and saw the same man walking around in a yellow thong speedo. She used the term banana hammock and I spit some carrot juice out with a laugh. After throwing her shot of wheatgrass back she reached into her handbag for a cigarette.
Taking a deep drag she eyed me then, up and down, and asked me pointedly, "Do you know what casting directors think when you walk into the room for an audition?"
"No."
She laughed then, harder than she'd laughed over the man in the yellow speedo.  "We want you to be it!" She practically yelled.
"I don't understand."
"No, most of you people don't.  Most people go into an interview, an audition, thinking they're about to be judged, chewed up and rejected.  So they come in cautious and careful.  What I'm saying is that casting directors and agents… we want you to be brilliant!  We pray to God, "Please, let this one be it!" Do you have any idea how much easier our job would be if you came into our office and blew us over? We are rooting for you!"
Her volume rose with each syllable, then crescendoed on that last resounding phrase.  "We are rooting for you!" I couldn't help but believe her.
She stood then, and brashly said good-bye.
I booked the next audition I went on, and the next, and the next.  Only one thing had changed: I walked in believing that the person who called my name and sat back on the other side of the desk critiquing my performance, desperately wanted me to be brilliant.  So I gave them every ounce of brilliant I had and smiled with confidence, knowing that I had brought my best.  And the remarkable thing was… my best was good enough!
It's been 15 years since I walked those three miles back to my apartment a changed actress.  And today I'm working to apply the same lesson to my life in the creative realm of Christian ministry.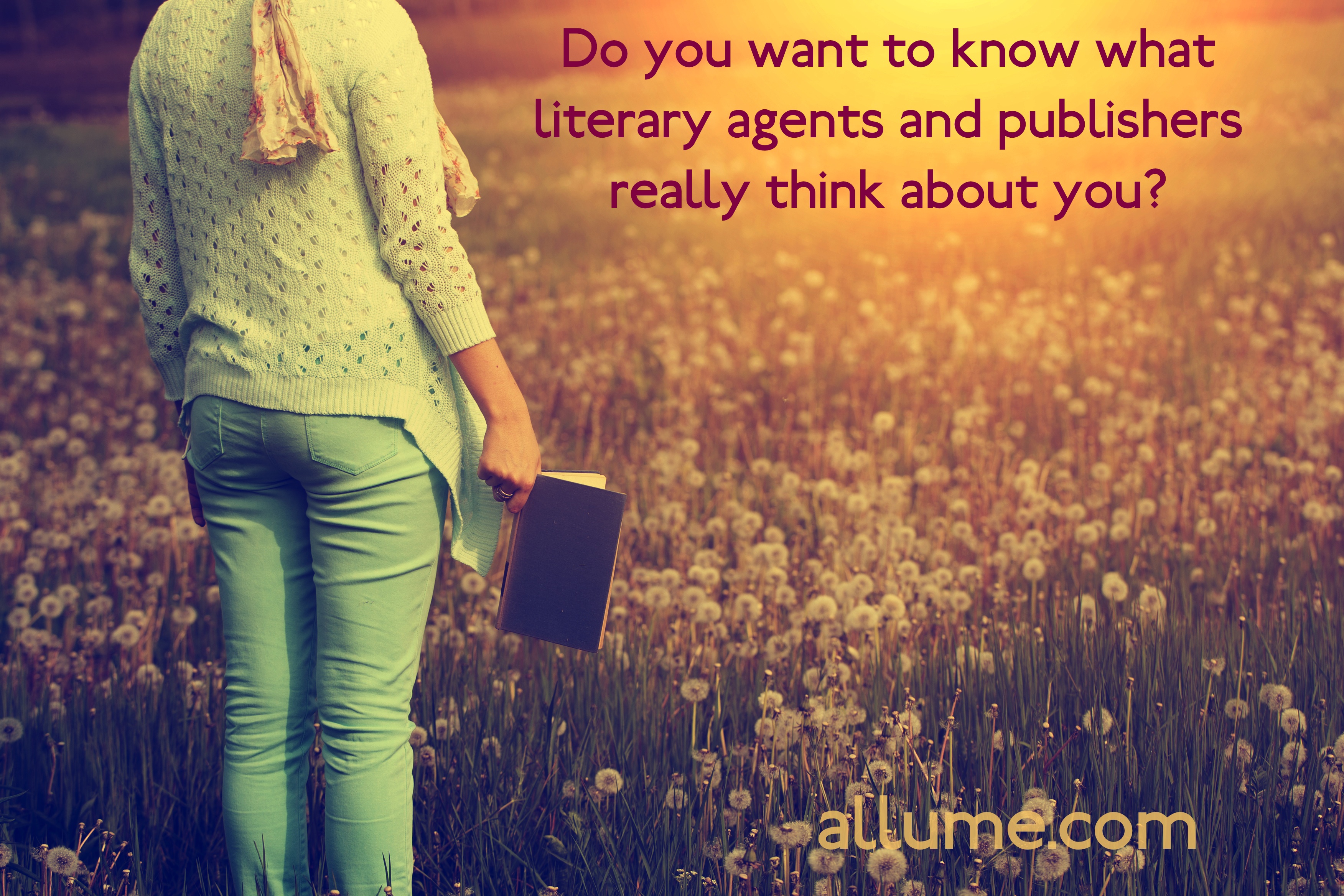 Today, when I reach out to women's ministry directors about speaking at their spring luncheon, I do so knowing that I have something to offer that will make their job easier.  I'm not nervous or anxious, because I know that they want the right person for the job! And when I meet with literary agents and publishers about a book proposal that holds chunks of my soul on paper-thin matter, I walk into the room with my chin up and eyes eager to engage.  There is no shame, there is no fear, because I believe that those agents and publishers and women's ministry directors and acquisition editors want me to be it!  They want me to make their job easier!
And they want the same from you!
Yeah, that's it.  You want to know what literary agents and publishers really think about you when you walk into the room?  They are hoping beyond hope that you've got just what they need!
"They are rooting for you!"
And if, perhaps, the answer is no, over and over again no… that just means you haven't come face to face with the right publisher or agent who needs what you have to offer. So keep working it out, refining the message, and believing that they are rooting for you.  And so am I!