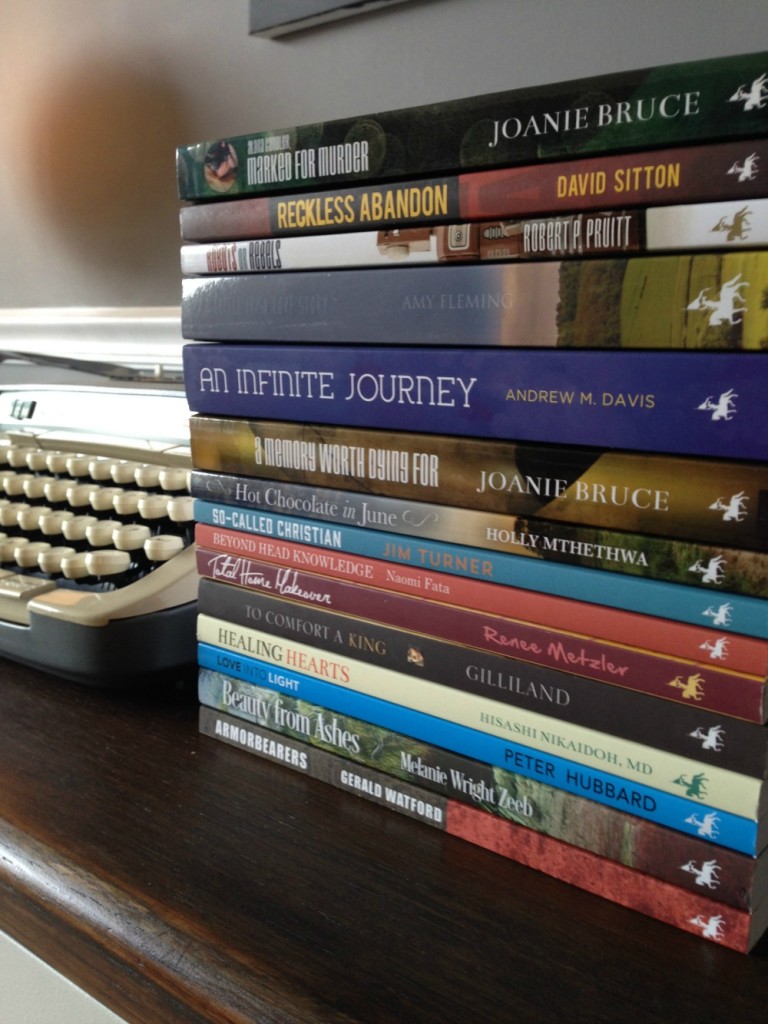 I've fallen in love in Ireland. I've rocked orphans in South Africa. I've felt the earth quake beneath my feet in Haiti. It's amazing where books can take you and so far this year Ambassador International titles have transported me to some amazing places, opening my eyes to God's story around the world.
Our company's story starts nearly 35 years ago, in the dream of a young father in Northern Ireland who imagined magnifying Christ and promoting His gospel by publishing books. At its core, Samuel Lowry's vision for Ambassador International was always to create products that would strengthen believers in their walk with Him and direct the lost to the way of salvation. Now we have offices in the US and Northern Ireland, distribution partners on four continents and our books are in the hands of readers around the world.
Ambassador International is excited to take part in the upcoming Allume conference, held right in our beautiful community of Greenville, South Carolina. Just as the goal of Allume is to help kindred spirits connect, learn and grow, Ambassador International is always looking for new partners who share our mission of using God-given talents to further the Great Commission. Here are three ways you may be interested in getting involved with us:
1. Apply for the Ambassador Blogger Review Team: Our blogger review team has grown to include hundreds of bloggers and we're always looking for more people to join. Whether you're interested in discovering the next great Christian novel or reviewing our latest cookbook, we're searching for people who love to read and who love to tell others about what they're reading. It's a great way to score free books just for sharing your honest opinion. You can apply at http://ambassador-international.com/about/blogger-sign-up/.
2. Submit Your Manuscript. Do you have a dream of becoming a published author? Ambassador makes it easy for writers to submit manuscripts by visiting http://ambassador-international.com/getwepublished/submission-guidelines/. We work directly with new authors regularly and welcome the opportunity to discuss your project.
3. Stay Connected. We'd love to keep you posted about our weekly $.99 ebook sales, promotions and giveaways. We'll even give you a free ebook just for signing up for our email list. Visit our website to get a free copy of Treasure of Daily Devotions.
Speaking of giveaways, to celebrate our first experience sponsoring the amazing Allume conference, we're giving away a selection of brand new Ambassador books. One random winner will receive a library of Ambassador titles including:
Hot Chocolate in June, the true story of an accountant-turned-adventurer who finds faith and love in South Africa.
Declutter Now Study Guide, an 8-week journey for clearing clutter in all areas of life, from closets to careers, finances to feelings.
To Comfort a King, an unforgettable fictional story of the little-known woman in the Bible called to comfort King David.
Beauty From Ashes, the heart-wrenching eyewitness account of the 2010 Haiti earthquake from an orphanage worker and the 152 children in her care.
A Memory Worth Dying For, a nail-biting thriller that follows Marti Rushing's attempt to stay a step ahead of her stalker.
To enter, leave a comment telling us which of those books sounds most intriguing to you! And win or lose, we are thrilled to have the opportunity to connect with you online or at the Allume Conference.
Fine Print:
Please be sure to leave your email address so we can contact you if you win.
Giveaway will end Friday at 11:59 EST.