Today I want to introduce you to Allume Sponsor, Vi Bella.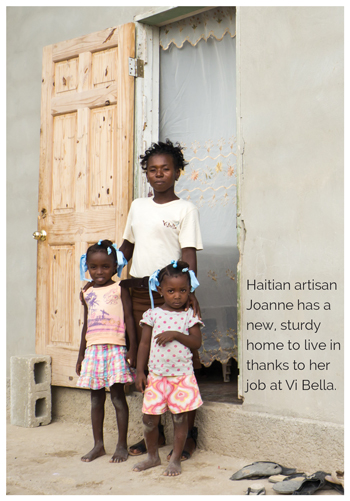 Vi Bella is more than just a jewelry company—it's a transformative life cycle.
Vi Bella grew out of a trip to Haiti in June 2010. A severe earthquake had devastated Port-au-Prince just five months earlier. Vi Bella founder, Julie Hulstein, was overwhelmed by the desperate living conditions that thousands of Haitians were and are living in. The foreign aid Haiti received after the quake helped save some lives, but it did not address the causes underlying this heart-wrenching poverty. Haitians needed good jobs to empower them. To release themselves from the cycle of poverty.
As Julie and the mission team spent more time with their new Haitian brothers and sisters, they realized many Haitians had been living in extreme poverty for decades. Jobs were and still are scarce. Many Haitians could barely afford to feed their families let alone pay for school, clothing or housing.
Julie prayed God would provide a better life for her new friends through employment. In April 2011, God answered these prayers with Vi Bella. Vi Bella means Beautiful Life, and our team is helping to create beautiful lives by providing life-changing jobs for people in need.
Julie spent time researching and learning essential jewelry making skills to help make this business a reality. Through this research, we noticed that beautiful places like Haiti were littered with trash. By taking this trash and upcycling it into unique handmade jewelry, we can create beautiful lives for our artisans and beautiful environments for them to live in. Today, we have many skilled artisans in Haiti, Mexico and the US making beautiful jewelry for you.
Making jewelry is a job our artisans can be proud of. Vi Bella artisans have a safe, encouraging work environment to develop their skill sets and to provide for their families. "I love Vi Bella! It has given me importance and skills I never knew I had," says Maguy, one of our talented Haitian artisans.
Each day, in addition to making jewelry, artisans can choose to participate in a Bible study to support their spiritual needs. This positive environment has drawn the women closer together. Marie Therese, another Haitian artisan, shares, "At Vi Bella we live as sisters and share all things, including each others' joys and burdens."
Through their hard work, the artisans have put roofs over their heads, put food on their tables and have sent their children to school. They have restored their dignity and released themselves from poverty through their employment at Vi Bella.
We said "Yes!" to the inspiration, the dream, the mission of Vi Bella. You can join the cycle of transformation, too! Purchase Vi Bella jewelry, host a Beautiful Life Gathering, become a Beautiful Life Ambassador, share our story. Join us on this journey to create Vi Bella: Beautiful Life for people all over the world.
Today, we'd like to give away two sets from our new line of jewelry. The Reagan Necklace is a stunning statement piece featuring paper beads handmade by artisans in Mexico. Sarai (left), the Bible study leader in Mexico, is modeling the Reagan and the Crimson Earrings. The Sienna Necklace and Earrings, modeled by Maguy (right) from Haiti, are fun, trendy pieces for fall.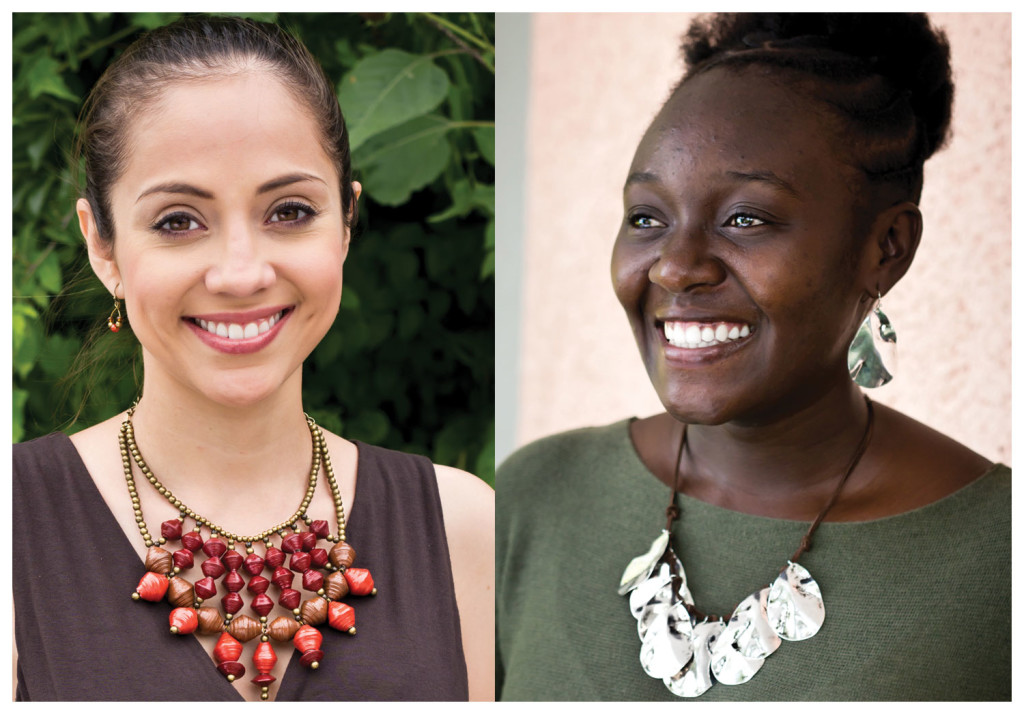 Enter to win free Vi Bella Jewelry by leaving a comment sharing WHO or WHAT has made your life beautiful. One winner will be selected at random to receive both the Sienna Necklace/Earrings set and the Reagan Necklace/Crimson Earrings set.
Fine Print
Please be sure to leave your email address so we have a way of contacting you if you win.
Giveaway ends Saturday at 11:59 EST.