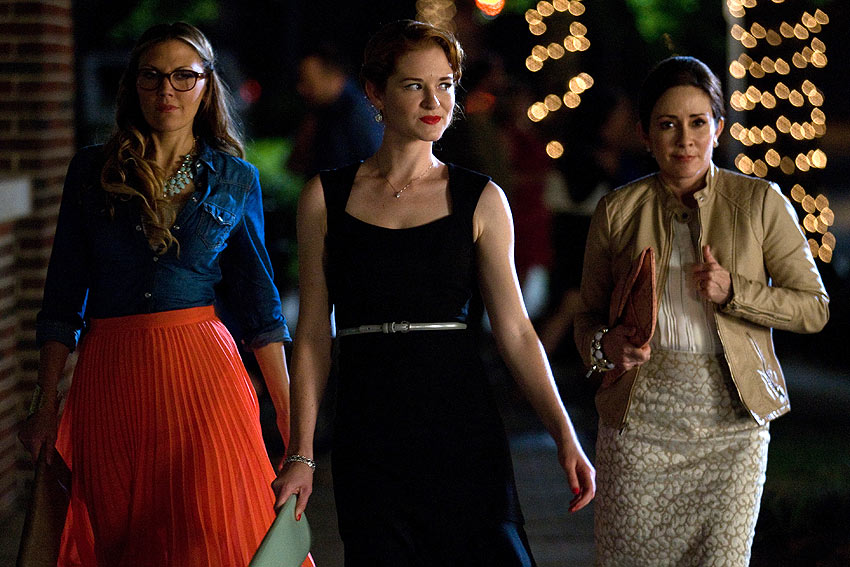 If you joined us at Allume this past October, then you got a chance to hear a little bit about this super fun new movie set to release on May 9th…Mother's Day Weekend.  We have the privilege to share a bit more about it here with all of you now!
The kind people at Sony Pictures and Provident Films sent me a sneek peek of the movie (which was an exciting thing in itself to see a movie before it comes out) and I have to tell you that my girlfriends and I laughed til we cried!  I honestly don't know when I've seen a movie that feels so true to life of how it feels to be a mother.  There were joys, chaos, those moments you think you'll lose your mind, and the moments you just want to snuggle your little ones and keep them small forever.  My friends and I felt like finally, as mothers, we were understood by Hollywood and the movie industry.  If you're a mom, you MUST go out and watch this movie.  If you're not, please watch it and know that the emotions these women experience (as insane as they will seem) are totally legit!
Grab your girlfriends and head out Mother's Day Weekend to treat yourselves to a girls night out with Moms Night Out.  I promise, you won't be disappointed.
And if my endorsement isn't enough to convince you that you are in need of a laugh this hard, check out the official movie trailer here now!
Having trouble viewing, click here to watch the trailer!