Sometimes in life, we exist as one domino in a row of many, poised and positioned to fall in the most glorious ways … changing one another's lives forever.
She emails to tell me of the farm lady with the blog. But I know nothing of blogs in January of 2011. And it's not until I'm standing in line at the Ft. Lauderdale airport I pay attention. It's her text this time, "You HAVE to get this book for your flight home…."
I download the book before I board the plane, and the five-hour flight seems only five minutes long as I pour over her profound and poetic words.
I scour her site and read every word, and it's at the bottom I see it: a link to a place called (in)courage. I click on it, and am ushered into a world of writing I've never known before…
One which will change so much for me.
One  in which He'll use even me, to give hope to other broken hearts.
"Because God intends to use each one of us to change the world." ~@RichStearns [Tweet that]
I discover blogs. Countless blogs. With words, link-ups, and communities of real people.
But it's not until September when I learn of The Relevant Conference (now called Allume). A conference for bloggers who long to be used in real and relevant ways, to bring the light of Christ to the world through their writing.
And the conference is already sold out.
But little did I know, even God can use Twitter to accomplish His plans.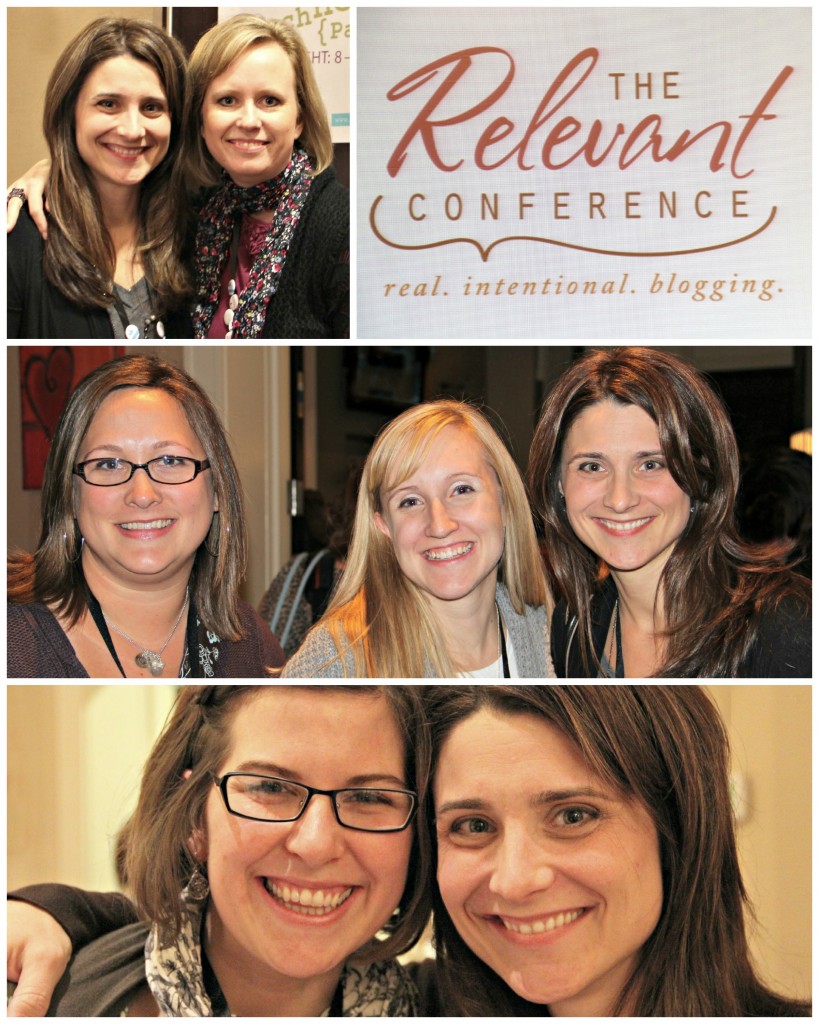 I stalk the Twitter stream and gain enough courage to send a tweet: "If you're needing to sell your ticket, I'd love to buy one…"
And it's a stranger named Denise in Bloom who responds. She doesn't know me at all, but sweetly offers to watch for a ticket. And it's through her help, a way is opened for me to go.
Less than two days later, with a last-minute conference ticket in hand, I quietly tweet to ask if anyone needs a roommate.
And this time it's Annie at Home from New York who replies. She'd been on the waiting list and obtained a last-minute conference ticket too. We chat on the phone and it doesn't take long to feel like we've always been friends.
But since Annie is driving to the conference, she won't be there the first night I arrive.
So I meander onto Twitter again, to ask if anyone has room for me to stay with them for one night.
And it's Erin from Home with the Boys who tweets back, generously offering me to stay with her and Brooke—two close friends offering to open up their room to welcome me, a complete stranger! Their kindness overwhelms.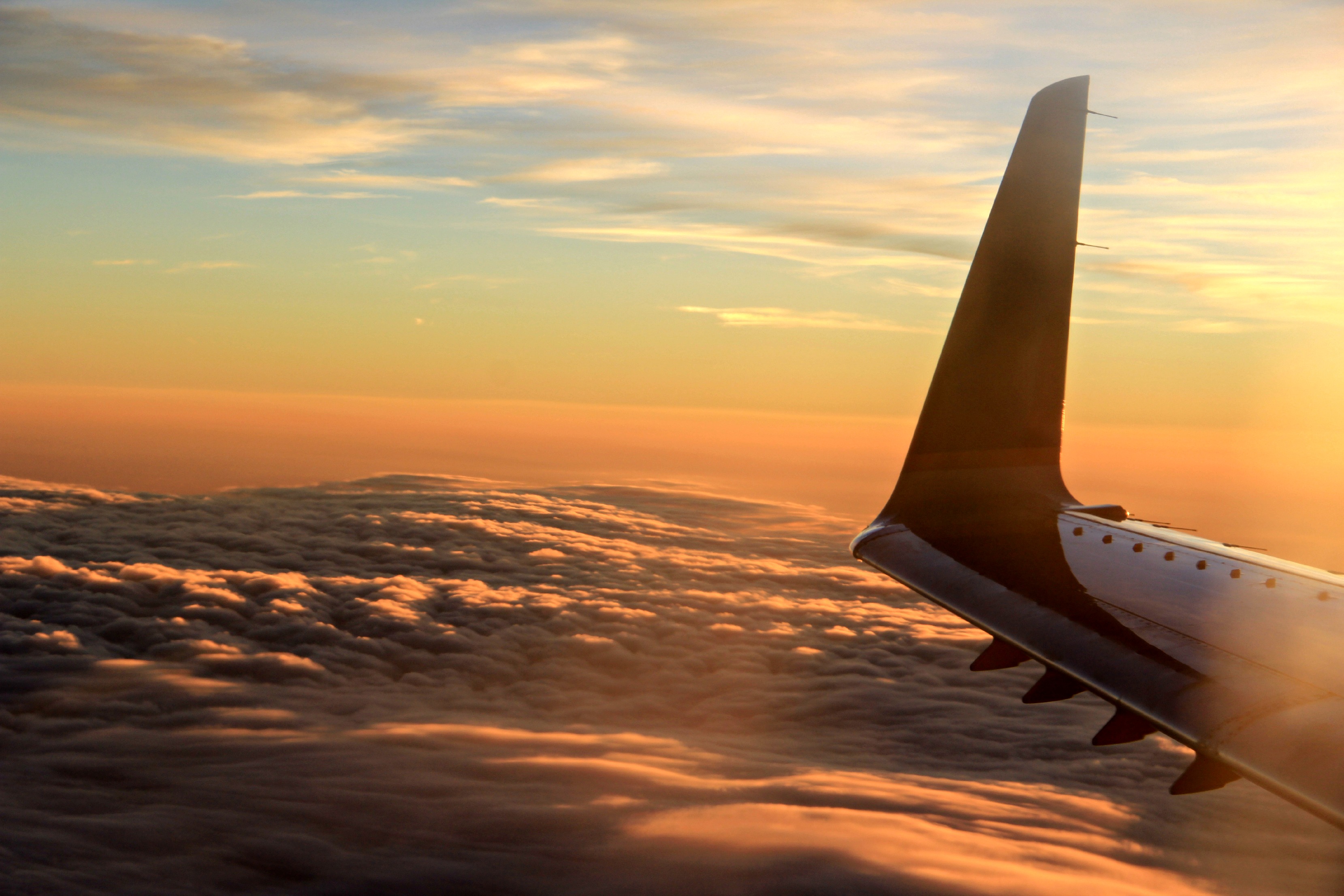 Before I know it I'm on a plane to Pennsylvania for my first blogging conference ever. I know no one and have only read a couple of blogs. And as the plane lands, I have no idea I'm about to encounter some of the most generous and kind women on the planet. Women whose dominoes are about to fall into mine.
"God creates elaborate plans with spiritual dominoes, and the chain reaction begins with one domino at a time." ~@RichStearns [Tweet that]
We stand at baggage claim and watch the suitcases circle around. She tells me her name is Kat, and that she's from Texas. And standing with her weight on one foot, she leans against her suitcase and asks about me. I tell her I've been blogging only 3 months about mercy and grace. And she fills my heart with encouraging words. Welcoming me to the blogging world and inspiring me to write as God leads.
I go to dinner that night with my new friend Annie, and we inconspicuously sit at a table in the back. But they've seated speakers at each table who rotate tables to meet us. And at our table I'm introduced to the down-to-earth and inviting Emily Freeman, the good girl full of grace, who interacts with us just like a close friend.
After dinner a woman with a smile as wide as Colorado tells me her name is Kristen. I tell her I'm new, and she tells me not to worry about that. Not one. little. bit. And throughout the conference, she tracks me down, and hugs me tight, time and time again. As if it's her personal mission to make me feel like I matter and know I really belong.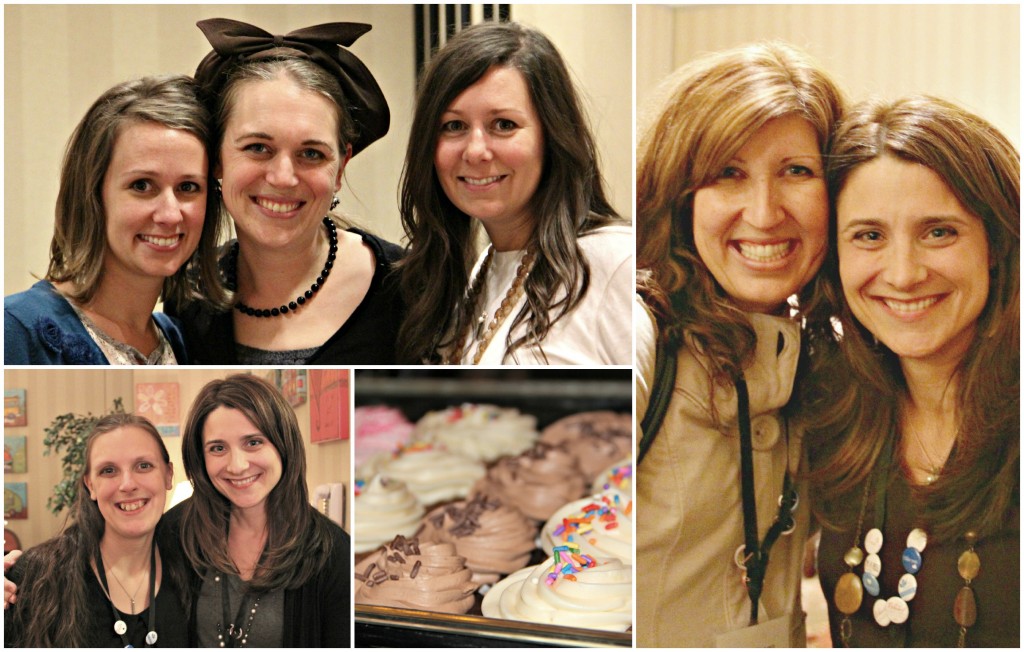 At lunch the next day, I sit by a quiet girl with long flowing hair, who subtly leans over to say hi, and tells me our names rhyme: Myquillyn and Jacqueline. And we commiserate over the spelling challenges of our names and chuckle about the ways people get them wrong most every time. We chat about everyday down-to-earth things over salad and chicken, and I leave feeling better for having crossed her path.
With such an unusual name, I wonder if she blogs. And it's then someone tells me that the Myquillyn I met, whose name rhymed with mine, is none other than The Nester. Who is also the sister of Emily Freeman. I had no. idea. And neither did she find the need to tell me. What humility and grace.
I work up my courage to approach Lisa Jo Baker, the host of Five Minute Friday. As a new blogger I've been learning to write with her community, and I blurt out my confession as soon as we meet face to face, as if to alleviate the secret guilt I've been carrying all three months of my blogging life.
"I have to admit to you I cheat on FMF posts," I confess. "…I set the timer for five minutes, pause it every so often to think, and turn it back on to furiously type."
She throws her head back in laughter, and hugs me tight like we've been friends for a decade, melting my anxiety into a puddle on the floor.
And across the room I recognize Christin in the lounge. Hers is one of the few blogs I've read. And I rush over to thank her for her words at Joyful Mothering. We eat cupcakes and talk into the evening.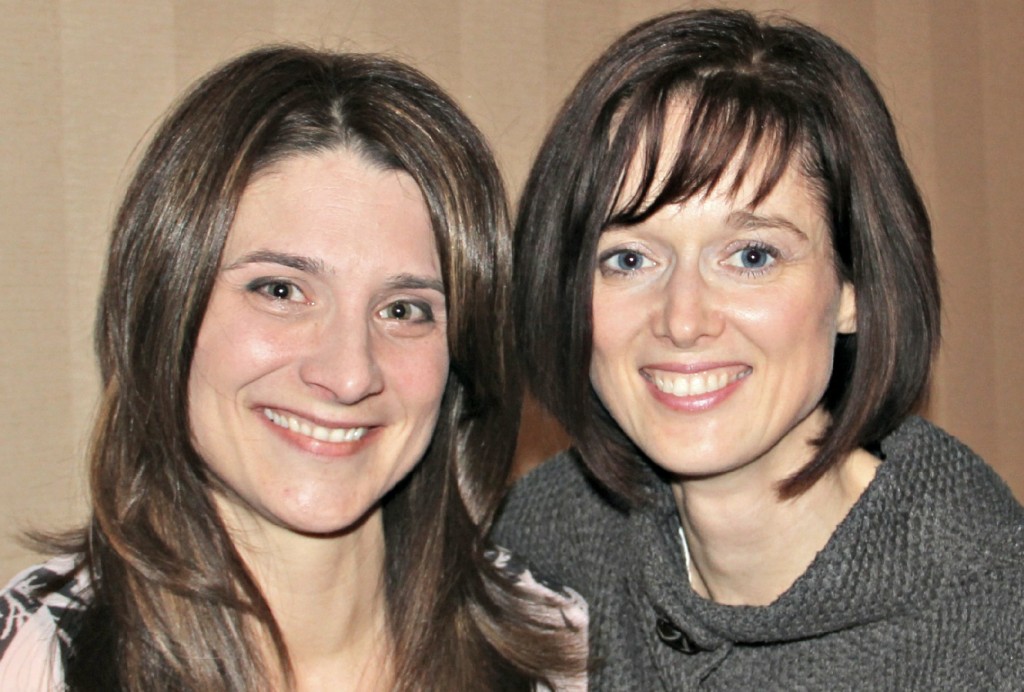 And it's the next day, I meet the farm girl. Ann, full of grace. I wait at the end of the line, and when we talk, I cry the entire time. Eyes-pufffy, tears-pouring cry. And she locks her eyes on mine, as if I'm the only one in the room. And she tells me I am loved … that God wants to use me too.
Oh the grace and kindness of each heart I encounter.
Rich Stearns, president of World Vision, U.S. describes how God has big plans for us all … how He always uses ordinary people to change the world.
Yet in God's story, we are dependent on one another. Because together we can do things we could never accomplish alone.
Did you know it's been shown that if you create a chain of dominoes, each one 1 1/2 times the size of the previous one, the cumulative effect of their fall is exponential. So much so, that if the first domino in the chain is a mere 5mm high and 1mm thick, the 29th domino to fall would be the height of the Empire State Building?
One tiny domino falling with the tiniest force, has the potential to effect the kind of change that could fall a domino the size of the Empire State Building!
"Only God can multiply seemingly insignificant things to knock over skyscrapers." ~@RichStearns
In His plan, God places us in the right place, perched and ready to fall at the right time, by His Divine providence alone.
And as He sends us opportunities, He whispers:
Lean in. And fall.
And when we do, He magnifies the results to accomplish things we never dreamed were possible.
Introductions and smiles, and conversations at meals … all of them connections.
One domino leaning over to fall the next, as God orchestrates it all in His time.
I become friends with Denise in Bloom, and in time become a contributing writer at Sisters in Bloom. I find sweet friends among the writing team there. And it is Amy Bayliss, one of those Sisters in Bloom, who gives me the life-changing advice and push I need to share my story of how Mercy Found Me.
"You are a domino precious in His sight. Be willing and say yes … be available to be used." @RichStearns [Tweet that]
Through the random kindness of Erin and Brooke, we become friends. And in time I begin to write for The MOB Society, and later for Team Hope, the team of women who encourage weary mama-hearts at Brooke and Stacey's place, Hope for the Weary Mom.
In time I figure out who Kat is and find the Hello Mornings community.
And I continue to receive Skype calls and cheerleading from the sweet and generous Kristen Strong.
Because of Lisa Jo, I become connected with (in)courage, leading an (in)couragers group. And I'm honored to participate in the video footage for (in)RL 2013, sharing my passion for community. And in more time, Christin emails me and invites me to write for the Allume blog.
Certainly when I arrived at the conference in 2011, I never anticipated how it would change my life. I never imagined how I'd encounter such gracious and humble women–women and writers without pretense, who display such a pure love for Christ.
His love compelled them to reach out in kindness to even me–a newcomer and nurse who never imagined she'd be a writer at all.
We are dominoes falling into one another, with skyscraper moments ahead.
"Because skyscrapers are moved when dominoes fall." @RichStearns [Tweet that]
Are you ready for Allume?
Are you standing tall in your domino spot?
Are you ready to lean in and fall, that your life may change another?
As you prepare for Allume, poised and positioned in the exact place God intends, get ready sweet sisters.
Get ready for the divine appointments He has waiting for you.
May you expect them,
Watch for them,
And find them.
And as you do, may we one day see the skyscraper-size impact He accomplishes through each and every one of us.
One smile, one hug, and one conversation at a time.
I can't wait to see you there!
How have you been changed by Allume?
What are you most looking forward to?