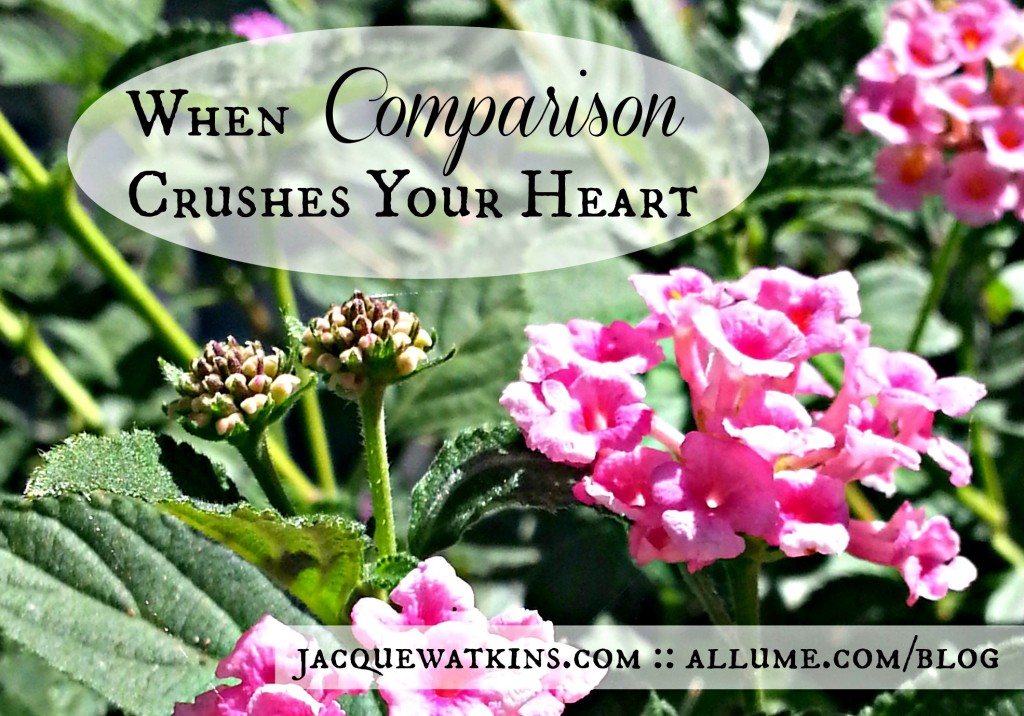 It's close to noon and she's huffing and puffing, feeling the pressure to push.
Another nurse gives me a break, so I can inhale my food in the nurse's lounge before my patient delivers. I escape for a while and open Feedly, to catch up on words I love, written by writers who make me better for reading.
And it's the title of the last post I read, which stirs feelings that are always residing just beneath the surface: Comparisons Will Kick You in the Teeth and Hijack Your Dreams Every Time.
It reaches out and grabs me by the throat. And wouldn't that title trigger a tsunami within any woman? As if comparison is one of the genes on the x chromosome.
I finish her post and I'm a mess–a tears-streaming, nose-running mess, as I realize my teeth have been kicked and my dreams are being hijacked. And it's been happening for a long time.
Thankful I've eaten alone, I do my best to pull it together. Because when someone's having a once-in-a-lifetime birth moment, it's never good to lose your I'm-so-happy-for-you presence.
Her delivery ends up being all she hoped for–a moving moment without a dry eye in the room. But as I wipe off her squiggly vernix-covered newborn, crying and squinting under the warmer's bright lights, my mind still ponders the post and questions still simmer in my mind…
Do I matter?
Am I good enough?
Do the words I write make any difference at all?
But the words of her post echo, pushing against my questions with the resistance of a fierce wind…
Don't waste even a moment of your own beautiful life comparing it to mine…

Let's choose to rejoice with one another…

Let's not trample what we've been given in order to get to what we wish we'd got…
I marinate in her words for a few days, letting them soak and tenderize places deep inside.
And it's on a walk, a few days later, I pass a planter filled with flowers of different sizes and at different stages; some budding, some blooming, and some just finishing their bloom.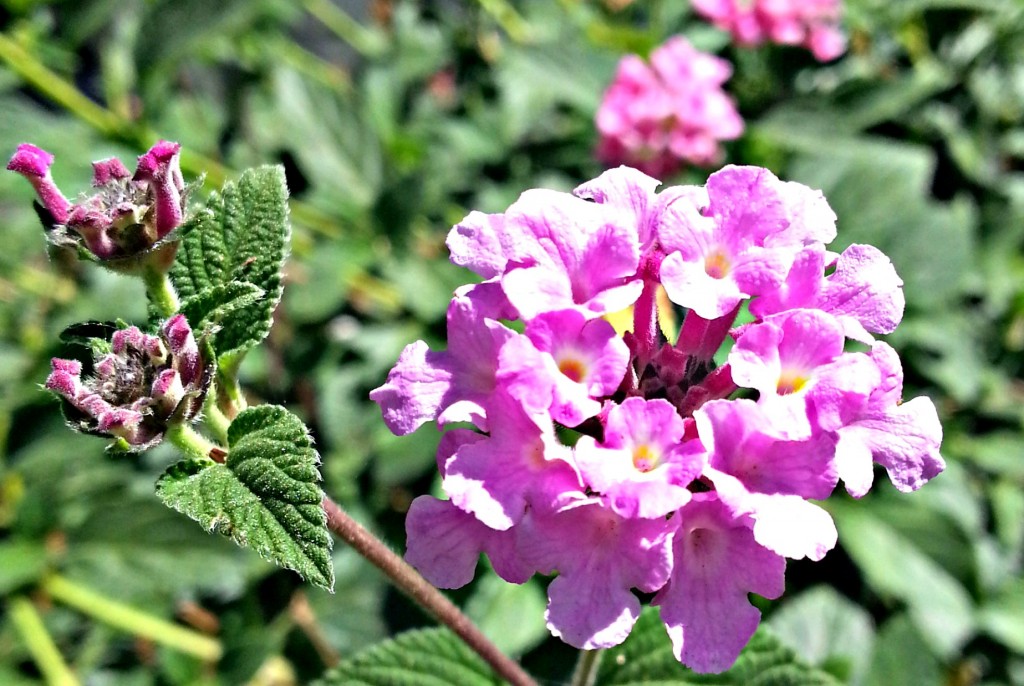 And it's as if God screams it to my heart:
Flowers don't bloom all at the same time, and neither do any of you.
I stand stunned at the realization; convicted and relieved at the same time.
Convicted because comparison's been crushing my heart and stealing my joy.
Why do I assume I should bloom alongside everyone else?
Why do I think I'm further behind than I should be?
Why am I never fully satisfied right where I am?
Yet relieved because I've been asking all the wrong questions … trampling all I've been given in an effort to try to get to what I wish I'd gotten, and failing to see the beauty that is my now.
The truth is, I'm in my own stage of development, and SO ARE YOU–the very stage God has planned from the beginning of time, for each one us. For now.
And when we long for the next thing, we are rejecting the now thing He gives. [Tweet that]
There are invisible moments before a bloom … preparation and work and cultivation … a maturing God longs to accomplish before the full beauty of our blooms can be realized.
God prepares all things and all circumstances.
He sets blooms in His time and in His way, to bless and beautify the whole world.
He cultivates a garden of alternating blooms, so their beauty will last over the longest time,
To bless the greatest number of people, for His purpose alone.
She was right. Comparison does kick us in the teeth and hijack our dreams. Every. Single. Time.
So will you join me?
Let's save our teeth, and keep our dreams.
Let's embrace our stage in God's garden, allowing Him to bring our blooms in His time.
Let's be faithful in our now thing and stop longing for our next thing… [Tweet that]
Each of us a member of a body…
Functioning together…
To bring the most glory to His name.
May we surrender our comparison, to be used by Him in the now thing He has planned for us, whatever that may be.
What does comparison do to your heart?
What is the now thing God is asking you to do?
How can we cheer you on?