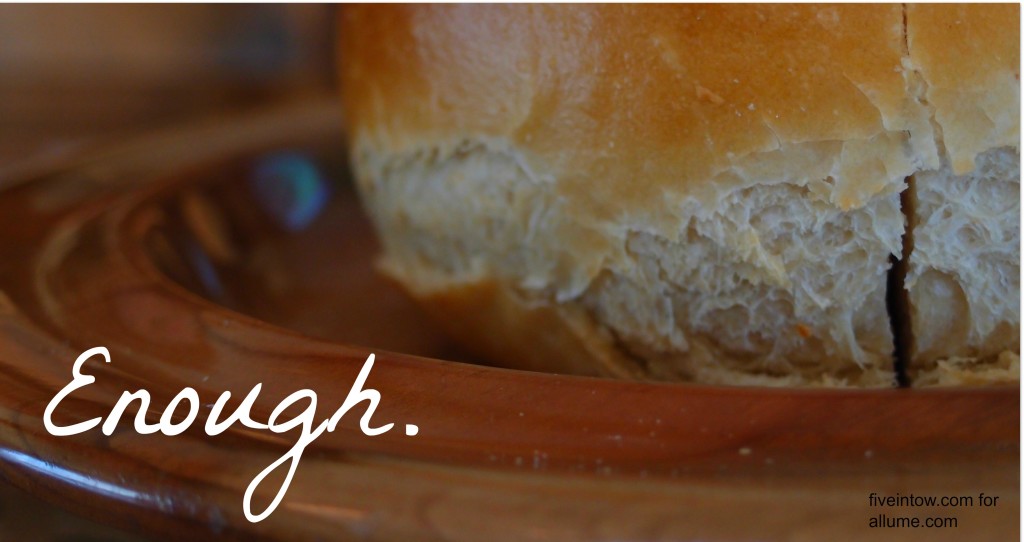 I should be networking, I know.  That's what people do at writing conferences.  They network.  They do not slink away to their cars when no one is looking.
I stare at my reflection in the window and chastise myself for not being a better faux extrovert.
That's when I see her, a middle-aged woman hiding out in a red minivan some spaces away.  I peer at her because it's okay to spy on people if you're a writer.
She does not see me, but I notice the anxious wrinkles that spread across the bridge of her nose and grip her blue eyes in their hold.  She clutches a stack of papers in her ringed hands.  They are the hands of a woman who has held a lover and bathed children and coaxed shadow-thoughts into words in the dark of the night while the children were sleeping and the dishes were growing crusty in the sink.
Everything she has ever written has come down to this: a book proposal and a fifteen-minute time slot with a literary agent carved into an afternoon of sessions on how to be a better writer.  It's an opportunity she plunked down fifteen dollars for and then cried about, as if this dream of hers wasn't worth fifteen dollars and a trip to Portland to go to a writer's conference where she might learn she's not even a real writer.
Uncertainty wears so heavy on her face, I can feel it from three cars over.  Her eyes stumble over every double-spaced word, even though it is too late to change anything.  It is printed.  It is done.  But she can't stop chewing on the words, churning them over in her brain to quell the gnawing in her stomach.
She is hungry for this. 
The realization startles me because I am hungry too, and I see on her face everything I see in my reflection.  Just three cars over is another sword-slinger, another wordsmith, another hopeful.  Just three cars over is a woman who wants this just as much as I do and possibly deserves it even more.
I feel a certain seizing in my heart, the kind I felt when I stumbled across a very successful blog and realized the author was someone I vaguely remembered from college, someone who didn't even major in writing,  someone who had the audacity to say she never intended to be a successful blogger.  It just sort of happened.  Accidentally. 
How nice.
I read through her words and searched her blog, first looking for errors to feed my jealousy and then searching for crumbs to satisfy my longing.  Maybe she would remember me and read my blog and share it with her ample readers and then, then…
…then maybe I would get a piece of that bread that seems to be in short supply.
It hit me then, when the gritty crumb melted into my tongue and I groveled around in the dirt with the dogs, waiting for something to drop, that there is nothing under the table that is not more readily available around it. 
He whispered to me, "I broke my body to feed you, Child.  I will not let you go hungry."
I glance back at the woman.  We are a part of a community of those who can get so busy talking about bread that we forget there is plenty to eat.  We are hungry.
And in our minds, God is limited to five loaves and two fishes, and there is a multitude that needs to eat.
But our God is not limited by loaves and fishes.  In His hands, there is bread in abundance, bread so plentiful, I cannot stretch my belly big enough to contain it all.  There is bread for her and there is bread for me, and more than enough room at the table for us all.
We need not want for the crumbs.
I hear a car door open and the woman steps out.  She sees me then, and I smile.  She is hungry.  I am hungry.
And I know just where we both can find the bread.