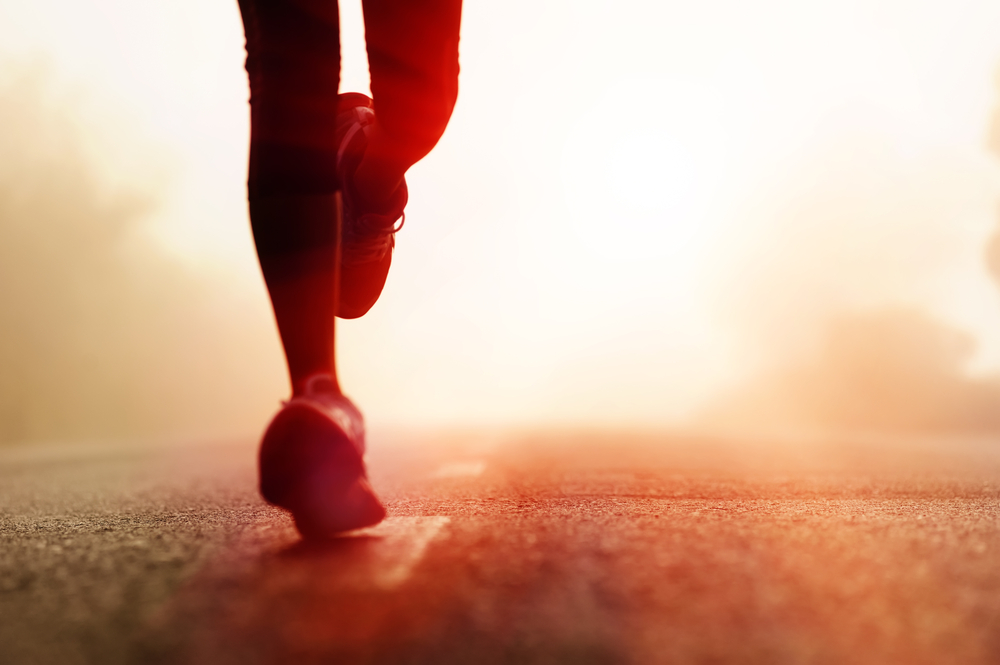 I remember when I first started running.
Actually it was mostly walking with a few random spurts of jogging. I would keep my eyes focused on the ground ahead of me, slightly embarrassed by how blatantly obvious it had to be to my neighbors that I was not a real runner.
Just a wannabe.
Many times I wanted to give up, but I didn't. I slowly worked my way up to running 3 miles without stopping, and then up to 6, and eventually 11. I even found the confidence to venture out of my neighborhood and join the real runners on the popular running and biking trail across town.
The thing is, I still feel like a wannabe runner.
When I cross paths with other runners in my neighborhood or on the trail, I just assume that they have been running for years and have completed several races. I assume that running comes naturally to them, that it isn't something they have to work at.
I wonder if they know that I'm just a wannabe. That I'm not very disciplined. That right now, I am struggling to just get out the door.
Then I remember that I don't actually know their story and that they could just as likely feel the same as me.
I remember that it is simply the act of running that makes me a real runner.
For me, blogging has been a lot like running.
Three years ago, I gazed out the window of my computer screen and saw the bloggers passing by, and thought, I want to be one of them.
I started a little blog and began writing about this and that, trying to find my voice and figure out who I was as a blogger and a writer. Head down, I kept to myself, quietly tapping away at the keys.
I slowly gained confidence and began venturing out of my little blogging neighborhood to join the real bloggers out on the trails.
I joined over 1200 bloggers writing for 31 days in October. I attended Allume and met some amazing ladies. I was invited to join a blogging mastermind group. And now, here I am, writing a blog post for the Allume blog.
The thing is, I still feel very much like a wannabe.
Someone who still struggles to get the words just right. Someone who can't seem to find the time and the self-discipline to write. Someone who is always in the middle of a blogging identity crisis.
I see other bloggers and just assume it all comes so much easier to them. That the self-discipline is there and the beautiful words just flow. But then one of them will open up and share a bit about her struggles and insecurities as a writer and a blogger, and I will breathe a bit easier knowing that I'm not alone.
And so I keep at it. I lace up my blogging shoes a few days a week and I do this blogging thing.
Because blogging is what makes me a real blogger.
It's the act of doing it day after day, week after week. And knowing that no matter how long I do it, no matter how many comments or retweets or Facebook likes I get, I will always struggle with a bit of insecurity. It's part of the package of putting myself out there on a regular basis.
So to all you fellow bloggers on the trails, I offer you a passing smile and a nod of encouragement.
Because you and me. We're as real as it gets.