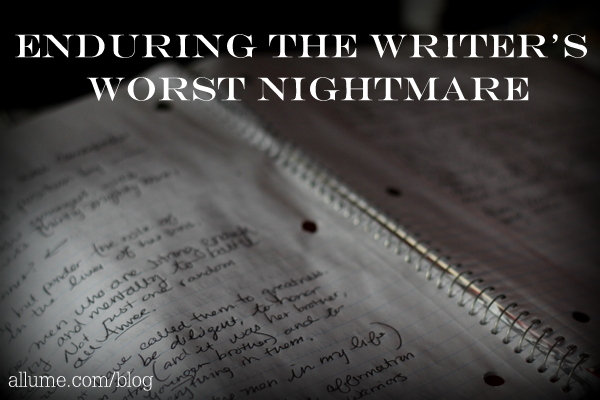 In November I shared a series, on my blog, in which I gave thanks for the hard things that I have been facing. It was mostly a spiritual exercise. A time of recognizing the things learned through difficulties and seeing Christ through pain. And, I hoped,  an encouragement to others facing hardship. 
The last thing I shared, (and, oh, how I agonized over that post!) was about facing infertility. 
The post went crazy. Within two days it ranked the third highest in views for any post I've written. I was flooded with emails and comments. 99% of them were completely positive. 
But it didn't matter. There was one comment and one single email (2 people out of hundreds of views) that almost made me pull the post. Both women disagreed with me and one even thought that perhaps I needed to seek mental help. (honest!)  I literally had to stand up and walk away from the computer to keep myself from yanking the post off my site. I had to do breathing exercises. I cried.  I put a piece of my heart on the screen and it was misunderstood. I don't do well with being misunderstood. 
When I stopped fretting and started praying, God reminded me of a conversation that I'd been involved in just days before. (Oh, how I love the way He works!) I went hunting and found my own words on the subject. Oi! 
It is important to remember that what we read is written by real people (and intensely personal) and I also think it is important to acknowledge that writing IS arbitrary. People will dislike my writing (and probably talk about it) and my job as a writer is to accept that with grace. 
How many of you have endured being misunderstood? If you're anything like me, grace, is one of the furthest things from your mind. I wanted to defend myself. I wanted to explain. I wanted to tell them to bug off. And I had no desire, whatsoever, to offer them grace. 
Yet, that is what He asks of us? Isn't it? To write with openness and vulnerability and then offer grace to those who misunderstand. My words on infertility were obviously not meant for those two women. They were at a different place in their walk with God. Not better or worse, just different. 
When I write something and press "publish", I have to let it go. Not everyone will agree with me. Not everyone will benefit from my story. Yet, I will continue to write for those who do. And when confronted with those who don't, I will embrace the chance to offer grace.  
Beautiful, life-altering, grace. 
In Him {and always for Him}, Natasha