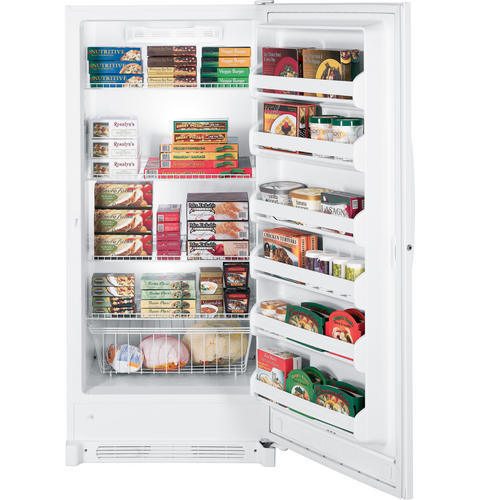 Our freezer stopped working yesterday.  Our deep freezer.  You know, the one chocked full of meats bought in bulk, extra spaghetti sauce, the casseroles I doubled for a "rainy day", a handful of Kashi and Healthy Choice frozen meals for when my Hubs is gone, giant bags of fruit for smoothies, veggies, and more.  Yeah….that freezer.  The one that was packed to the gills.  It seems to have died, or decided to take a break from cooling for awhile in this sticky, South Carolina, summer heat.
All of the meat thawed.  It was amply cool, but completely thawed. 
So, after a few moments of panic over the thought of losing a few hundred dollars worth of food, we decided to make lemonade out of lemons.
We sent an email to a boatload of friends this morning, and tonight… we had an emergency feast.
And a feast it was too.  I roasted pheasants, grilled pork tenderloin and chicken breasts, made fruit cobblers, and yellow rice.  Our friends brought more amazing sides and desserts…Tomato Panzanella salad, fresh fruit, green salads, pasta salad, banana cream pie, and more.  We probably had 30 people over…on a whim…an emergency whim.  And it was fun!
And as we cleaned out the freezer, I got to thinking how this process today reminds me of life so often.
First, there's some sort of upset.  An emergency, or things break, and all the goodness contained within is threatened by looming spoil.  And we have a choice.  Do we cry and throw it all away, or do we allow the Lord to use it to create something entirely better out of the contents?  Do we take the mess and invite others in to make a feast out of what could have gone wrong?  Do we engage community and opportunity to serve out of our mess?  Or, do we chuck it all out and sulk about the massive waste?  Do we allow lemonade to be made from the lemons?  Or better yet, do we look for ways to make the lemonade?
When we were cleaning out the freezer, I'm sorry to say, that stuffed at the very back, my husband found something from 2007.  Ok, ok…I'll be fair….he found a few things that were way too old to eat.  Years too old.  So, we threw them out once they'd been examined and we determined them useless and spoiled.
And that got me to thinking too about how often life throws us a thawed freezer, and we're forced into a call for an emergency feast.  But, before we can even feast, we have to remove all the contents, and determine what's worth keeping and what isn't.  What food is good to eat, and what had no business being in there still anyways.  Old baggage that just got shoved behind newer stuff and needs to go.  Old wounds that we'd forgotten we even had…but still need to be dealt with.  Sometimes, we unearth things in the midst of one crisis that lead to an overall cleansing which wouldn't have ever happened if the freezer hadn't died. 
Sometimes, the mess is the very thing that brings community.  The mess is the thing that brings a feast.  The mess is the thing that allows us to start fresher again.  Sometimes….maybe sometimes….we need a mess to spur us into those places.
And I don't know what mess you may be dealing with in your own life, but I do know that if we allow it to spur us into deeper community, and feasting on His word, and cleaning out old baggage….it'll yield a cleaner heart, joy in the mourning, and life where spoil could have ruled.
Humble yourselves, therefore, under the mighty hand of God so that at the proper time he may exalt you,  casting all your anxieties on him, because he cares for you.  Be sober-minded; be watchful. Your adversary the devil prowls around like a roaring lion, seeking someone to devour.  Resist him, firm in your faith, knowing that the same kinds of suffering are being experienced by your brotherhood throughout the world.  And after you have suffered a little while, the God of all grace, who has called you to his eternal glory in Christ, will himself restore, confirm, strengthen, and establish you.  To him be the dominion forever and ever. Amen. 1 Pe 5:6–11
      I will extol you, O LORD, for you have drawn me up
      and have not let my foes rejoice over me.
      O LORD my God, I cried to you for help,
      and you have healed me.
      O LORD, you have brought up my soul from Sheol;
      you restored me to life from among those who go down to the pit.
       Sing praises to the LORD, O you his saints,
      and give thanks to his holy name.
       For his anger is but for a moment,
      and his favor is for a lifetime.
      Weeping may tarry for the night,
      but joy comes with the morning.
      As for me, I said in my prosperity,
      "I shall never be moved."
      By your favor, O LORD,
      you made my mountain stand strong; 
Psalm 30:1–7
I love the way the Lord showed me this illustration, as I have so needed to understand some of the mess of my life over the past few hard months after our baby died in March.  I love that in our mess we can seek him and find deep blessing and cleansing. 
* How about you?  When was the last time the Lord thawed the freezer of your life?  What did you learn?  How did it go?  What do you need to clean out to start fresh?