You've all read the bible, right? Our Father isn't exactly the type to narrow down His focus. Thank goodness for that! He likes people, animals, plant life, water, scenery, complicated formulas and He is all about mystery.
And we are made in His image.
I often hear about how we should hone our blog focus or pick a niche. For a girl like me who has 11 new interests each year that can be a bit complicated. How do I narrow myself down?
Then it dawned on me. We don't need to narrow down our blog topics. We simply need to develop a honed perspective.
Teacher, which is the greatest commandment in the Law? Jesus replied: "Love the Lord your God with all your heart and with all your soul and with all your mind." This is the first and greatest commandment.
Mathew 22:36-38
God narrowed down the entire contents of the law to one perspective through which everything else can be filtered through. It isn't a subject, topic, or niche. It is a perspective.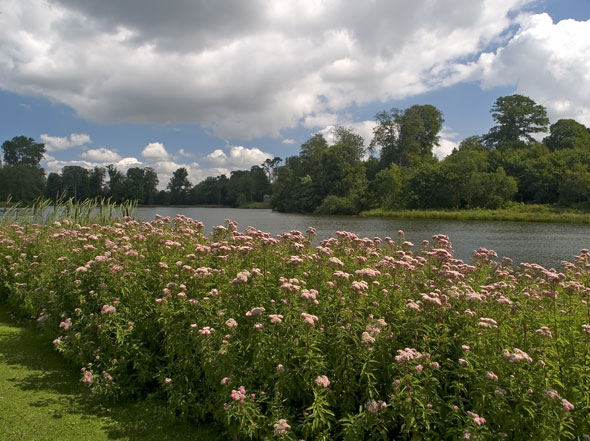 For most of us, in finding our blog's purpose, we have discovered that our purpose doesn't necessarily fit into a niche. Instead it encompasses much of our life experiences and things we are learning. These are called transformation blogs and it is important for us to allow them to transform.
In fact, even if your blog does fit into a specific niche it is important to allow it a bit of transformation room. Times change, we change, and our blog should follow suit. The one thing that doesn't change is His Word so we must keep Jesus Christ as the foundation of our blog. Yes, even if our posts aren't directly referencing Him.
We simply keep Him as the foundation to have faith that as we transform (thus our blog) that we are in line with His will.
In the past, I know that I have felt compelled to post this content or that content because I felt it was expected of me. I also put pressure on myself to follow through with things my flesh had promised my readers but that my spirit told me to humble myself and back out of. On more than one occasion I have felt the need to apologize for my absence from blogging. This is one instance when it is key to remember just who's glory we are blogging for: ourselves or Him?
And there is nothing wrong with niche blogs. I LOVE them. I am simply not someone who can maintain one. I would be completely bored by day three. Some of us were designed that way. Look at our own Ms. Sarah Mae. You can't put her in a box. Try to tell her to focus on one thing. Yet, she is wildly successful. If we keep Him as our focus and let Him give us our perspective then we can't help but bloom.
God didn't create us all out of molds and there is no need for us to try to make our blogs that way either. Blog freely.
On occasion we need to step back and reevaluate. We need to institute changes. We need to allow Him to transform us and let that reflect on our blogs so that we can be a testimony to those in need of witnessing it. We don't belong to our readers. We won't answer to our readers on judgment day. We will answer to Him and I don't want to miss the opportunity to be used to help in the transformation of the life of someone else.
If out of the overflow of the heart the mouth speaks then out of the overflow of the heart the fingers must type. Stay in His word. Remain in prayer. Serve His people. Allow Him to transform you. Let your fingers type a reflection of that change. Depending on your gifts and talents that may make an appearance as a photograph, a recipe, a craft project, or even as a bible study. As long as it is what He has led you to and what you are sharing for His glory then we are doing the right thing.
If God had a blog I know it would be vast and beautiful. The categories would be endless. The one thread that would connect each one would be love.
What's in your heart?

Amy Bayliss blogs at Cajun Joie de Vivre as well as contributes to Sisters in Bloom.