Today, against all human feeling, I commanded my spirit to rise up and praise.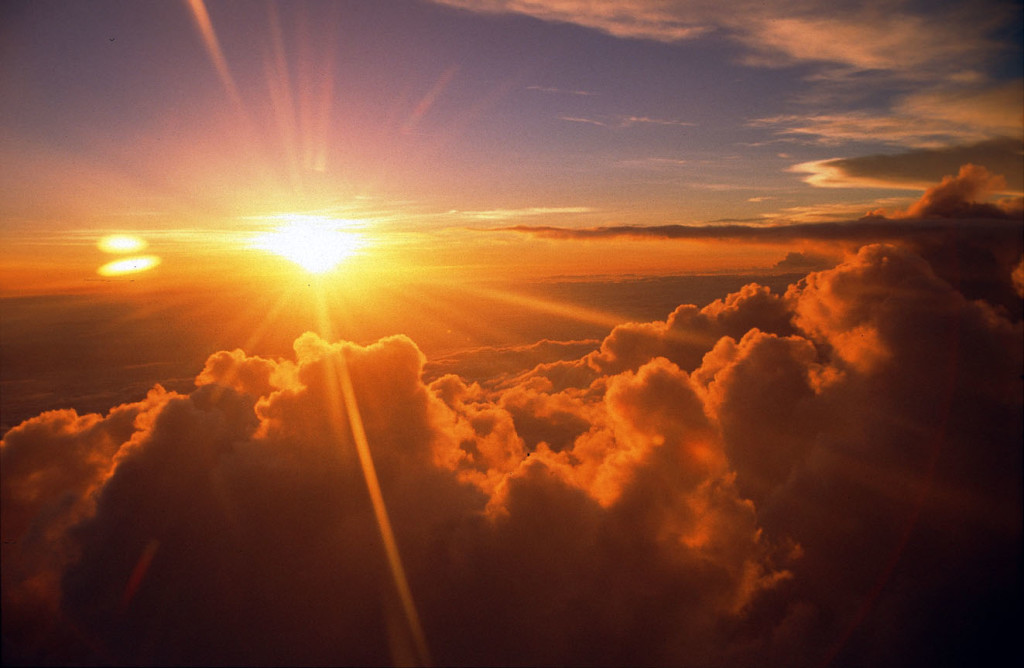 Sitting in church last week was gut-wrenching.  I'd just found out, 16 weeks into a pregnancy, that my baby had died.  Listening to the praises drip from the lips of everyone in the room while I stood numb with a dead baby in my belly, was nothing short of awful.  Man, was it hard.
This morning though, I heard the Lord tell me "will yourself to rise up."
And through streaming tears today, I did.
My spirit rose, and feelings, and hurts, and anger, and pain aside….I praised.  My spirit praised.
"That He would grant you, according to the riches of His glory, to be strengthened with power through His Spirit in the inner man, so that Christ may dwell in your hearts through faith; and that you, being rooted and grounded in love,  may be able to comprehend with all the saints what is the breadth and length and height and depth, and to know the love of Christ which surpasses knowledge, that you may be filled up to all the fullness of God." – Ephesians 3:16-19
My friend, Laura, was next to me… offering comfort just by being there and periodically squeezing my hand.  She knows what I've been going through.  She's been journeying through life with me since long before my baby, Fisher, died.  And about half-way into the worship set, she leaned into me and whispered , "every single word is hard to say."
She was right.  Every. Single. Word.
And I realized something today …
It matters that we will ourselves to praise… ESPECIALLY when we don't feel like it.
I've shared lyrics from worship songs with you in devotions before.  Today though, every single word pierced my soul.  When I sang those words today against all feeling, I was forced to mean them.  There was no skating through today.  In my still-raw state, there was no ignoring that to sing them…I had to REALLY unpack what they meant.
The sun and the moon
They come out of their grave just for you
The dead man and the cynical too
They're coming out of their grave
And it's just for you
Cause the love of God is stronger
The love of God is stronger
The love of God is stronger
Than the power of death *
I thought to myself as the tears poured, that if the sun and the moon rise and set for Him…if they come from the places of deep to shine forth… if the dead and cynical rise for Him….then so shall I.  So shall I.
The love of God is stronger than the power of death.  The power of death that would threaten to strangle us with endless grief or sorrow if we let it.  It's not as strong as the love that hung a savior on the cross for us.
"Don't let the enemy win," I heard.  "My love is bigger, stronger, more powerful, everlasting, enduring.  My kingdom come, my will be done, on earth AS IT IS IN HEAVEN."
It's not just about "thy will be done" with some nebulous and impossible-for-humanity-to-understand will governing us.  His will isn't for us to be baffled or confused by…subjected to without explanation…some "goodness" that seems so un-good to us sometimes.  His original will was never for my baby to die, or for Eve to eat from that tree.  He made it perfect, and we messed it up.  Sin messed it up.  And now, the world is a cruddy place to be sometimes because of it all. But that wasn't the original plan.
As for me and my house though, bring on the "as it is in heaven."  Bring on His kingdom to the earth.  Bring on His will as he originally designed it…full of beauty and poetry and goodness. Here, NOW, on earth… as it is in heaven.  Bring on redemption and beauty from the ashes!
This week we celebrate Easter.  The days we set aside to remember his death on a cross…which would be nothing without the resurrection that followed.  He's alive so that we can be alive.  Death couldn't hold Him, and because of that, it can't rule us either.
In her phenomenal study on the book of Revelation, the ever-insightful Beth Moore once said "if we go through nothing, then we have nothing to overcome.  We can't overcome something that we never underwent."
But friends, it strikes me now as I seek to overcome this fresh grief of loss, that I can overcome that power of death.  We can overcome the power of death, because we carry the power of the LIVING God who overcame it for us.  We don't have to undergo death to overcome it.  He did it for us.
He did it for us.
Oh great love of heaven for us
Ransomed children we are His
Made alive now walking with Him
Evermore His Kingdom lives
—
The great beautiful rescuer, Jesus Christ
overcame on a tree all our sin
Death no longer maintains any hold on Him
We as well resurrected with Him
—
Promised ghost of love so Holy
guide in power all our days
Never leaving or forsaking
Constant in the trial always
Oh my soul rejoice, my soul rejoice **

"Your sun will no longer set,
Nor will your moon wane;
For you will have the LORD for an everlasting light,
And the days of your mourning will be over." – Isaiah 60:20
"DEATH IS SWALLOWED UP in victory. 55 O DEATH, WHERE IS YOUR VICTORY? O DEATH, WHERE IS YOUR STING?" – 1 Cor 15:54-55
"These things I have spoken to you, so that in Me you may have peace. In the world you have tribulation, but take courage; I have overcome the world." – John 16:33
And that my friends, is plenty reason to rise up and give praise.
Sunrise Photo Credit, * lyrical credit: Dress Us Up by John Mark McMillan, ** Beautiful Rescuer by David Walker, Sunrise cross photo credit