Just Love Coffee is our official coffee sponsor this year! Their story is a-mazing!
…
The backstory of the founder of Just Love Coffee Roasters is not your typical one. Rob Webb was two years old when his father started Webb's Coffee Service in 1976. He grew up around coffee and around a dad who persistently embedded the ideals of the business owner and entrepreneur into his son.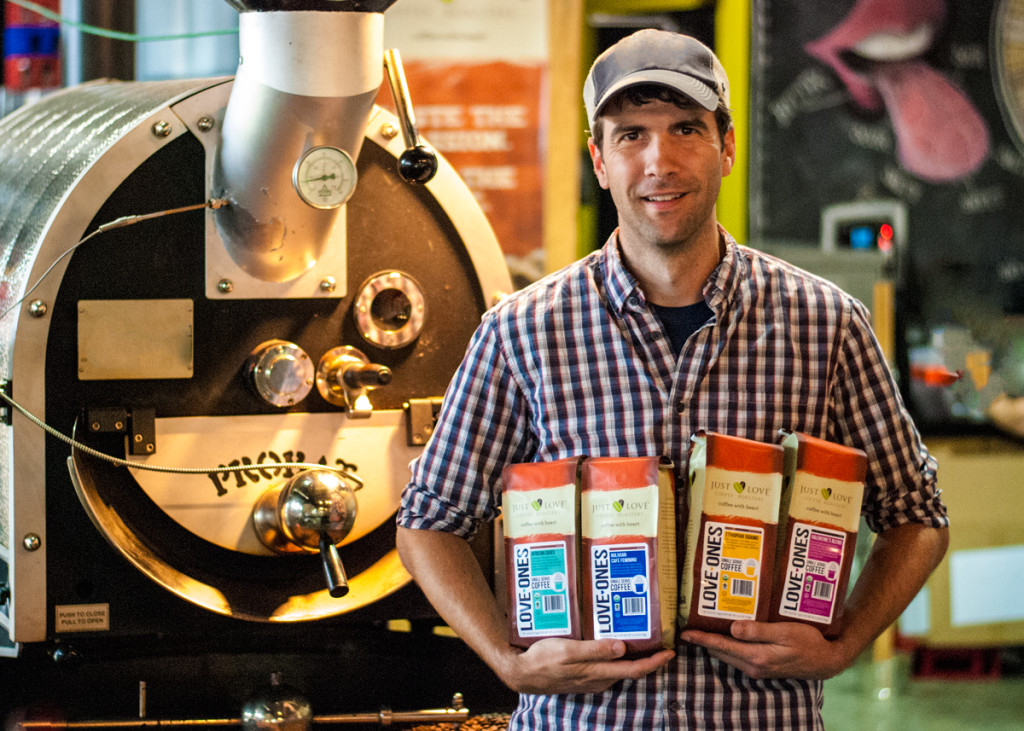 I didn't want anything to do with the family business. When asked what I was going to be when I grew up, I made a point of answering, "A musician, not a coffee salesman." Rob studied classical piano from the time he was 7 years old through completing his Masters degree in piano performance. Living in Nashville and having a knack for technology, audio engineering came easily to him, and he was soon bouncing from studio to studio in Nashville as an audio engineer/producer. "After 7 years of being in the music business I began questioning whether this was the path for the rest of my life. I loved what I did, but was becoming weary of the lifestyles of some of the people I had to work closely with on projects."
After 12 months of deliberation, he decided to leave his dream job behind and go into the family business. Five years into the family business, Rob began a journey of trying to figure out what his contribution to life was supposed to be. He was feeling unfulfilled and in need of some direction. That led him to picking up the first of what would become many homeless men in Nashville. "I would pull over and convince the guy that I wasn't crazy, and we would drive to a restaurant or just a place to hang out and talk. It became addictive. I was spending my weekends rolling through the projects, walking through the tent city in Nashville looking for an opportunity to get to know someone and see if I could ease someone's anxiety for a day. We had this one cookout at the tent city which was amazing. We grilled steaks, venison, chicken and ribs. The most surreal picture I remember was seeing a very wealthy businessman I had invited sitting on a rock talking to a man would had absolutely nothing. It was beautiful."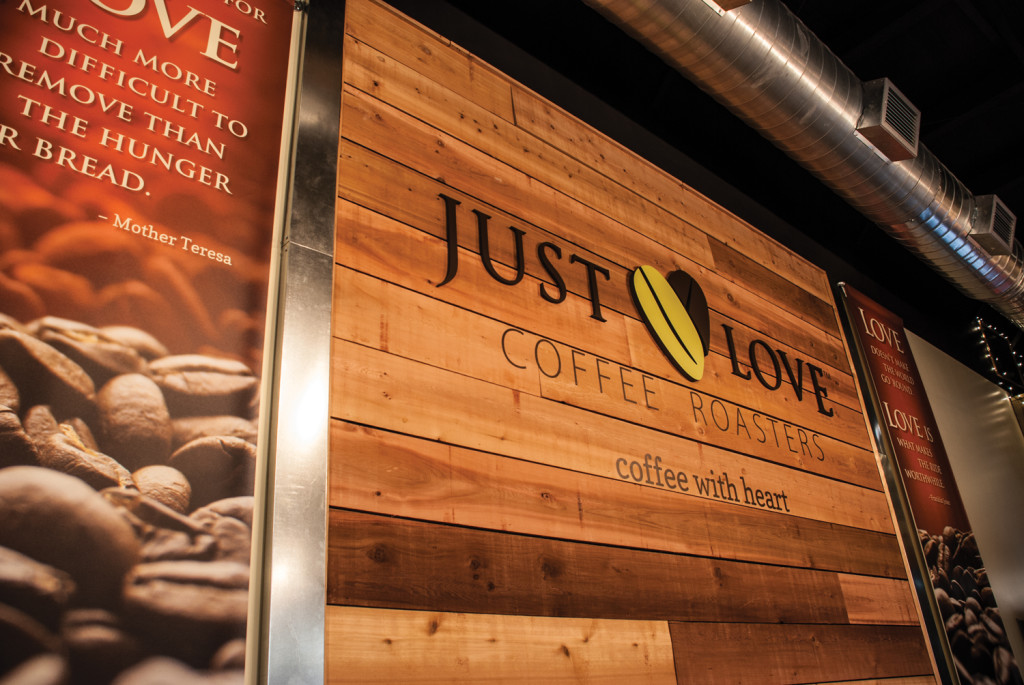 After about a year of this, Rob's wife Emily asked him what he thought of adopting, not just one child, but two older children. He was immediately on board with the idea. The only compromise though was that he and Emily both agreed that he would need to limit his involvement with the homeless and focus on his family since they were about to double their children. After much discussion and study, they both agreed that Ethiopia was the best place for them to adopt, and they quickly signed on with an agency and started the process. While going through the process they were reading as much material as they could on adoption and Ethiopia. They wanted to learn the culture, the language and the history. In doing so Rob became intrigued with the coffee history of Ethiopia.
Rob had always wanted to get into the roasting side of the coffee business, but the family business just wasn't suited to roast the kind of coffee he wanted to roast. At the same time he and Emily were following newsgroups and blogs of other adoptive families and quickly saw the need that families had for additional funds to pay for adoptions that range from $15,000 to $45,000+. In January of 2009, the idea struck Rob about creating a brand new company that would roast specialty coffee under a brand name that could efficiently and effectively help adoptive families and other benevolent nonprofits. Rob began making phone calls to vendors to educate himself on the business. He ordered a little home fluid bed roaster and started roasting samples in the break room at Webb's Refreshments. He drew up the plans for the unique backend system for the online storefront and then went to the bank with the idea. Upon returning from Ethiopia with two of his daughters in May 2009, he began advertising on Facebook targeting adoptive families who were in need of fundraising ideas.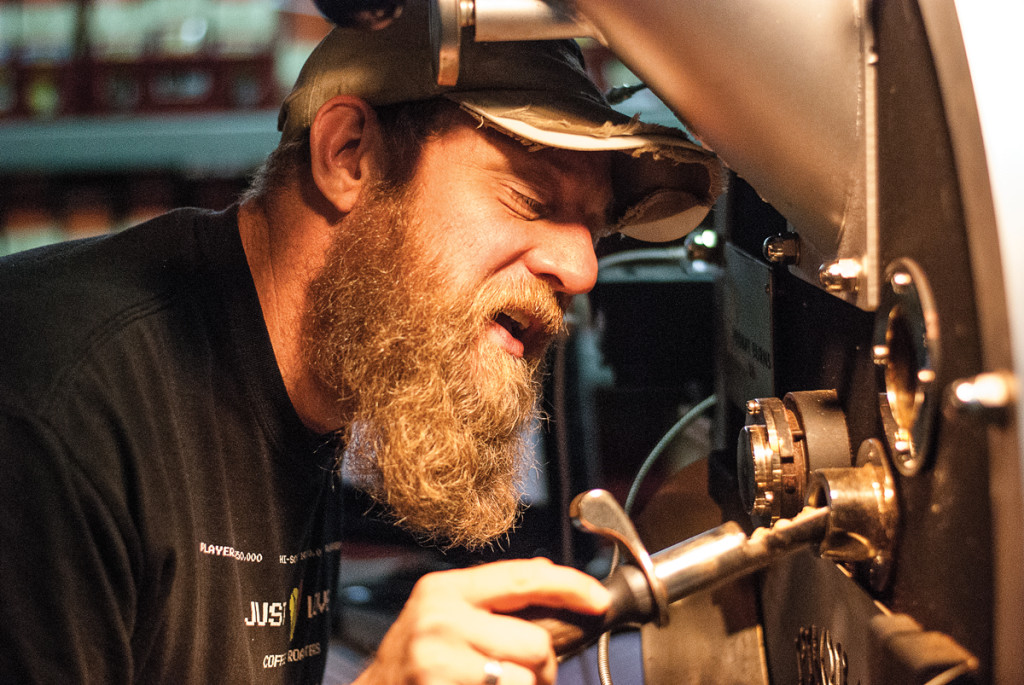 Because of a deal that went bad on his equipment, he only had about $1,000 in the bank for working capital, no weigh fill machine, and no batch grinder. "It was stressful. I was so beside myself that I had to make an appointment with a therapist the Friday before I launched on the following Monday." Monday came, the web programmer made the website live and Rob stared at the computer monitor in his 800 square foot facility. "It was exciting and terrifying all at the same time. It was sink or swim time. I didn't have enough money to weather a few slow months getting started." However, orders started coming in within a matter of minutes, and by the end of the day, he had more orders than he could handle. "On the way home that afternoon I called my college buddy, Jason Smith who had just quit his job as a child counselor for at-risk kids and who had been roasting his own coffee in his home for 10 years and asked if he could help me with the orders. I told him I had enough cash to pay him through the end of the week. After that I just wasn't sure." Well, Jason went from roasting a few hundred pounds a week to over 70,000 a year in a short 3½ years.
Today, Rob's dream has rapidly grown to include a team of 13 people who play a part in roasting some of the finest sustainable coffees in the world and changing lives in the process. They have given over $350,000 to adoptive families, nonprofits and clean water projects in Ethiopia.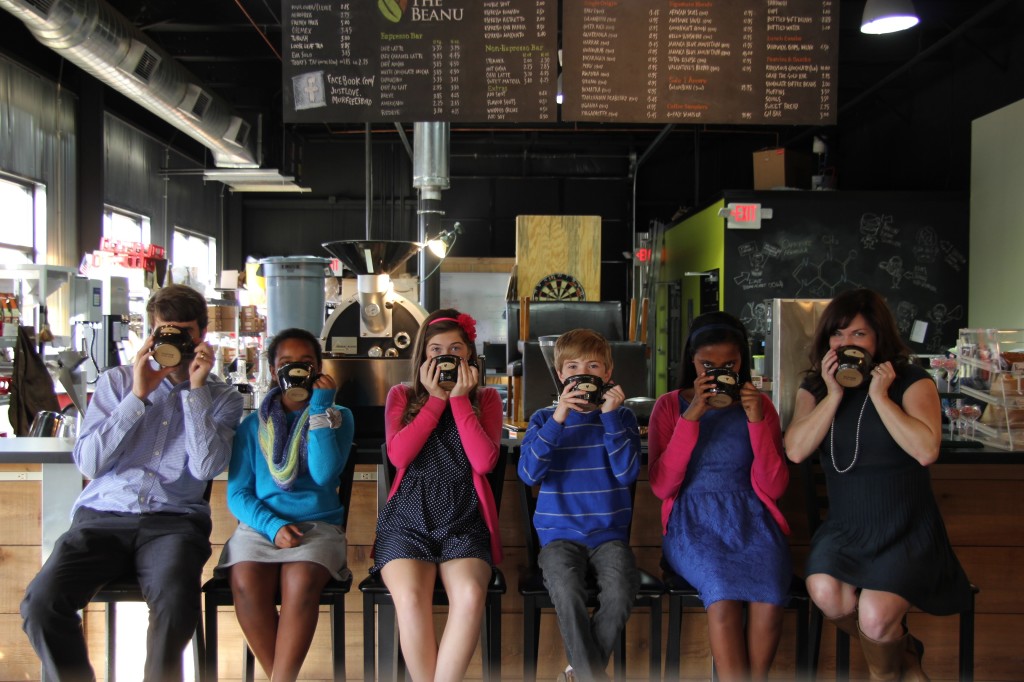 Watch this amazing video of how they are helping families in multiple ways through their business. (Click here if you're reading this in an email/reader so you can watch the video)
Visit Just Love Coffee and share it with your friends.