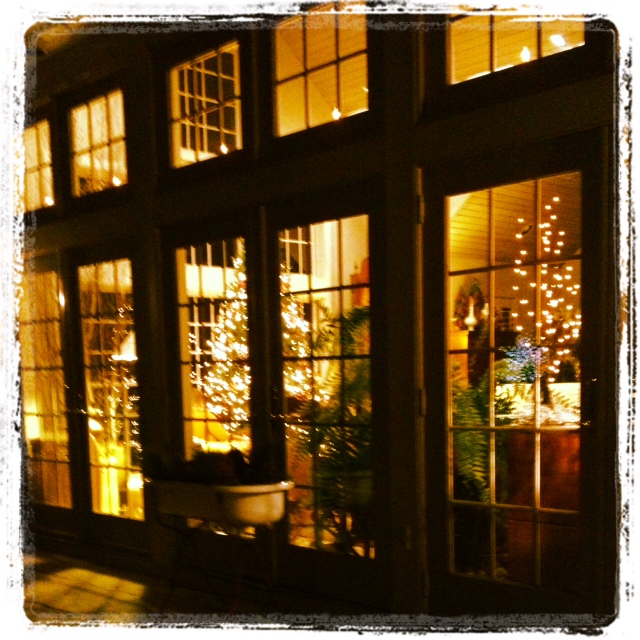 I don't hear from God very often, and when I do I usually need someone like Trina Holden to tell me that it happened (thank you for that).
I was sitting sleepily in one of my favorite Bible studies on a Saturday morning. The weather outside was crisp, memories of the snowy days to come lingering on the chill, and inside it was warm and comforting. We meet in a home that is so incredibly peaceful and beautiful that I can honestly say it's one of the few places I covet. My heart is at peace the moment I walk through the door- always unlocked, always ready for the next visitor. The soft cadence of women's voices moves through the home, inviting.  Multi-generational, from infants to great-grandmothers, we come together as sisters in Christ to learn Truth.
To be honest? I was a little distracted. My mind kept wandering to Allume. To conversations with sweet Michele-Lyn who has a heart broken by God to courageously and selflessly save babies. Conversations with Kris, Stacey, Holley, Lisa-Jo, Stephanie: women who have a purpose and direction from God and who shine Jesus. And I wondered, as my ears picked up bits and pieces of the lesson about the Holy Spirit, what God wanted to break my heart for, what He wanted to use me for…if He even wanted that?
I may be the only one who was surprised that I would find a response nestled in the soft places of my heart during a lesson on the Holy Spirit. I mean. Really.
I wrote it quickly in the margin of my notebook, afraid to forget and, admittedly, even a little bit afraid to claim it: "He breaks my heart for the broken hearts of others."
Not a specific people group or country. Not what the "in" cause is in our church or in my group of friends. Nothing new. No "I'm sending you to THIS country" or "I want you to sell all your things" or "I want you to lead/preach/teach/quit your job/move to a new state/start a church/etc."
In a way, this revelation? It's more of a confirmation. A reason why God created me to wear my heart on my sleeve, to live life so empathetically that I hurt when others hurt. It explains the lump in my throat when a sister shares a heartache and the desire I have to share authentically and encourage relentlessly because I know. I know what it's like. And I can do this calling from anywhere. With my family.
And now?
I guess I wait on the Lord to open the doors He wants for me. 

Crystal Stine
http://crystalstine.blogspot.com