Allume 2014 will be held October 23-25 at the Hyatt Regency Hotel in downtown Greenville, SC. 
The Hyatt Regency Hotel is now sold out!

220 North Main Street,
Greenville, South Carolina, USA 29601
Tel: +1 864 235 1234    Fax: +1 864 232 7584
This lovely hotel is newly renovated as of December 2012 and sits at the northern end of Greenville's award winning Main Street. Artfully stylish. Contemporary. Gracious. Urbane. Ideally located on Main Street, this downtown Greenville hotel offers innumerable opportunities to enjoy the best the city has to offer from arts and culture to elegant dining, glorious outdoor pursuits and that famous Southern hospitality.
So come and gather, and enjoy some sweet fellowship with kindred spirits over soothing coffee…and chocolate.
Please be kind and purchase your Allume conference ticket before reserving your hotel room!  You can book online using our special Allume Reservation Portal:
We strongly encourage you to room with sweet friends or family members!  If you are looking for a roommate, please ask on Twitter using the #Allume hash tag or post a room mate request on our Allume FB page.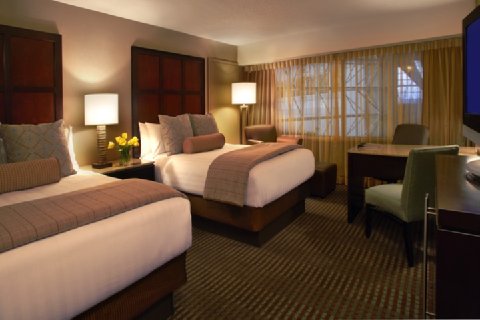 Transportation Information from  GSP (Greenville Spartanburg International Airport)
The Hyatt Regency is just minutes from the Greenville Spartanburg International Airport with easy access to I-85 and I-385. The Hyatt also offers a FREE shuttle service from the airport to the hotel with a reservation. Call the hotel and reserve your spot on the shuttle by giving them your flight information.