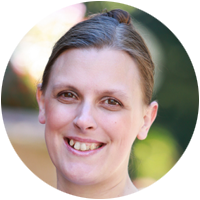 Community Manager
Christin is the contemplative, detail-oriented, over-planning, list-maker type. Maybe it has something to do with her addiction to office supplies, particularly pens. She is determined to smooth out the wrinkles of any operation.
Her goal is to care for the community of Allume to help cultivate a rich experience of connectivity and hospitality. The fellowship of women is a powerful and crucial element of growth for both the woman, and the community as a whole. The beauty of raw, genuine, and deep kindred is a necessity for healing and friendship.
A wife of 14 years and mother to seven, her days are full of plenty of busy and goodness. Christin writes to encourage, equip, and motivate moms and mom writers at ChristinSlade.com.