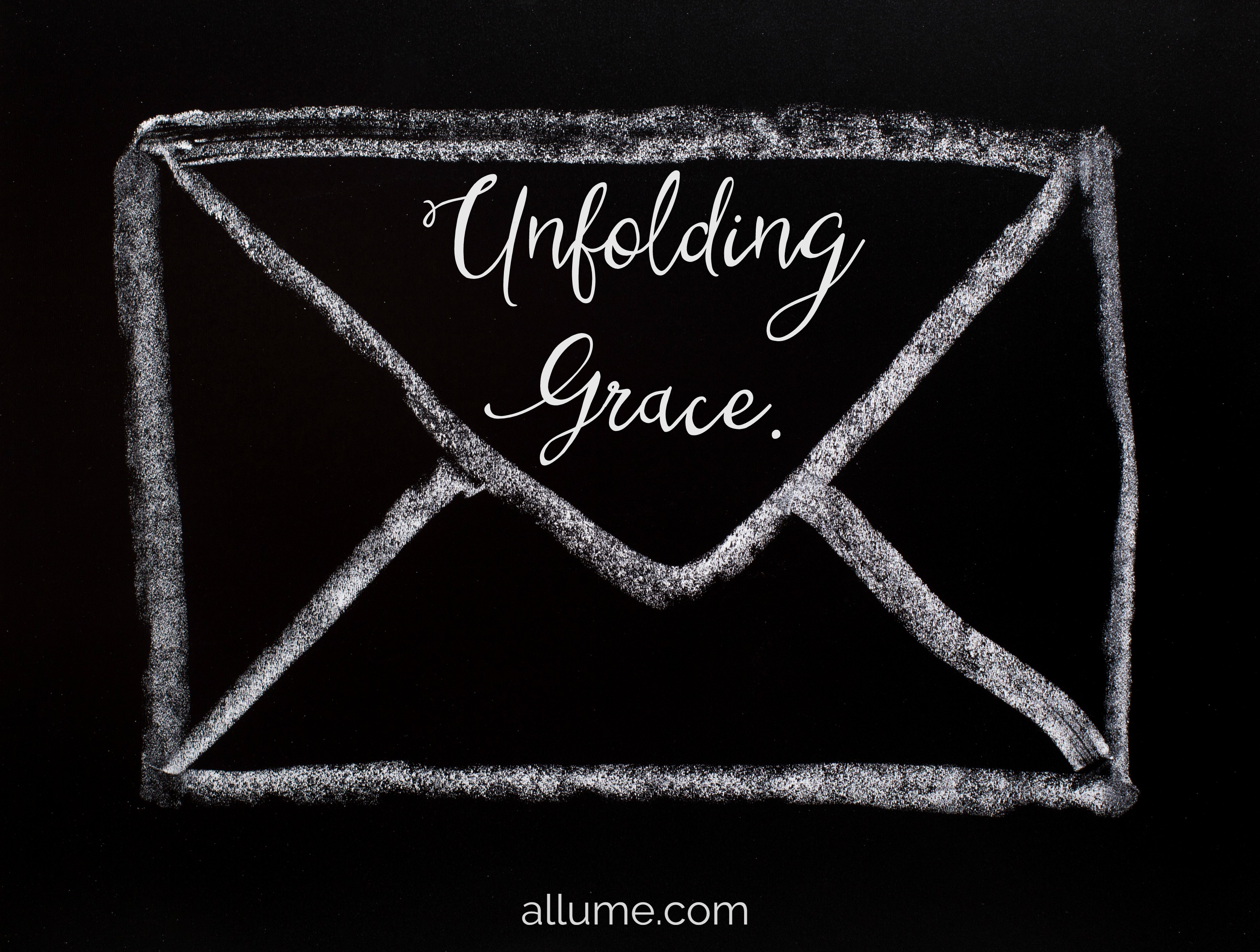 As I teach my kids about Good Friday, they always ask, "Why is it good? I don't understand."
From the outside looking in, it doesn't appear good. It is confusing to them. How can it be good that our Hero is beaten, bruised, torn, wrongly condemned and dying viciously on a cross of shame?  What about that feels good?
Looks and feelings can deceive the human eye. Oh, how often they fool us.
Seeing good in the midst of a mess is hard. Let's face it, hard is hard.
As Christians, we can sugar coat tough times and say it is "all going to be okay."  But the truth is, that as I watch too many of my friends walking a hard road right now, and as my own family of four walks out our version of hard, I really just want to scream. I am constantly telling God, "I don't understand. You need to fix this." I act as if I have a front row seat to all the brokenness that He isn't seeing.
When I take the time to examine my own crazy trainwreck of a redemption story, I am able to see the power and beauty that comes out of Christ's journey to the cross for us.  Out of mess, beauty comes. Out of all the broken pieces, a tapestry of abundant life is created. There is a bigger story being written in all this hard stuff going on and my job is to trust the Author as He unfolds grace.
It is in the unfolding of grace that hope is found. I am a witness to this playing out in my own family.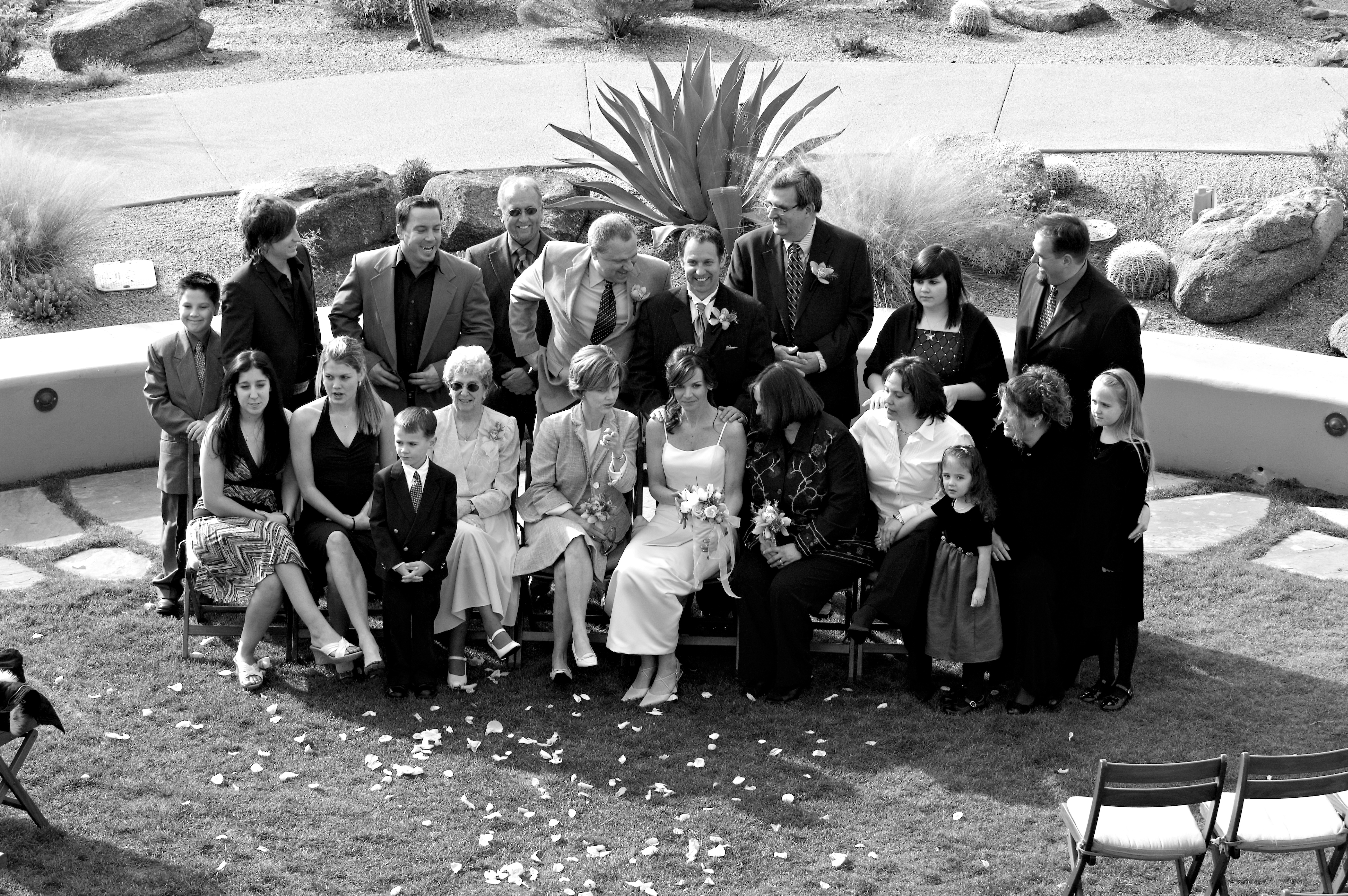 This picture was taken on my wedding day. What you can't tell is that 10 hours prior to this picture a family "war" broke out due to my husband's brother, Chris, being drunk. What started out as a silly, funny, drunk guy turned into rage and anger which eventually created an environment where one of the sisters didn't feel safe. Looks can be deceiving, huh?  While everyone kept their happy face on for the wedding pictures, the days that followed led to broken and fractured relationships. Things were said that were ugly and hard to mend. Chris had not drunk too much only that night. The truth was that Chris was an addict. He was using and abusing multiple substances. It was a hard reality that no one wanted to confront.
The story that happened the night before our wedding is one of many stories that would play out over the next eight years. The addiction caused a domino of mess inside of this family unit. Never would you have heard me say that it was "good" until today. After zillions of prayers said, multiple times in rehab, and a plethora of opportunities to start over, we are finally at a place where there is good coming out of the mess. Chris is now eight months sober and we are witnessing grace unfold before us in this love story.
What no one saw coming is that this unfolding grace wasn't all about Chris. It was about restoration and wholeness of a family.  It was about his twin brother finding his role in this greater story. It was about keeping hope when all seemed to be lost.
Chris's twin, Bobby Bailey, happens to be an amazing storyteller and film maker. As one of the founders of Invisible Children, Bobby has traveled the world conveying the plights of suffering people. The stories he tells have power and purpose, but now his eyes are opened to the fact that there is an incredible story to be told, sitting right in front of him. This time it is personal. Together Chris and Bobby are stepping out to create change for those facing brokenness, inner demons and addiction. This is amazing good coming out of some really hard times. Take a moment and watch the powerful story of how God led Bobby to a homeless and broken Chris on the streets of California.
STEP INTO LIFE: CHRIS BAILEY WALKS ACROSS AMERICA from Bobby Bailey on Vimeo.
So we're not giving up. How could we! Even though on the outside it often looks like things are falling apart on us, on the inside, where God is making new life, not a day goes by without his unfolding grace. These hard times are small potatoes compared to the coming good times, the lavish celebration prepared for us. There's far more here than meets the eye. The things we see now are here today, gone tomorrow. But the things we can't see now will last forever. 2 Corinthians 4:16-18, MSG
Because life-giving stories spring up in the midst of the hard, I know I can hold on. I can wait and trust. I want my kids to know that what we see in Good Friday is raw and real… human flesh vs. God's power. It is an epic battle that they will one day fight one day too, and no matter how hard and ugly the story seems, it always ends with good.
Good is found in the sacrifice that is undeserved, unmerited and for some, unwanted. Our eyes stay fixed on the drama of Good Friday because it is hard and we can all relate to hard. But as we watch the hard, grace unfolds for us, and it is good.  It is so good.