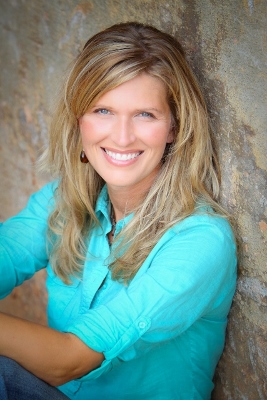 Wendy Duke is a mom and author. Allume sponsor Ambassador International published her new book "Grace in the Middle: An Imperfect Journey to God's Perfect Plan." Read below for a chance to win Wendy's book and to sign up for a one-on-one meeting with the publisher.
Last summer, a friend and fellow blogger suggested I go with her to a Christian women's blogger conference called Allume. It was more money than I felt like I could spend on myself, so I told her I couldn't afford it and forgot about it.
The week before the conference, I got another text from her to check out the Allume Facebook page… that they were giving away a ticket. So late that night, I read the post: To enter, tell us in 160 characters or less why God wants you to go to the Allume Conference.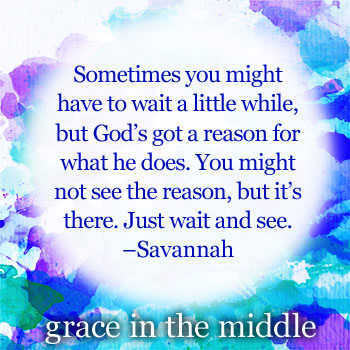 Why God wants me to go to Allume? Well I hadn't really consulted God about this. And I couldn't imagine–with all the world hunger and natural disasters and sickness– that God cared if I went to a conference. Plus, I started reading all the other responses to the giveaway—ladies with sick family members, moms who hadn't been out of the house in a year and desperately needed a weekend away… and I felt like they probably needed to go more than I did. But I carefully crafted a tiny 160-character answer about having just written a new book and not having any idea what to do with it and learning whatever I could.
The next day, Allume announced on their Facebook page that another woman who wrote a lengthy response about the tragic year she'd had won the free ticket. At first I was like, Wait a minute! The rules specifically said "in 160 characters or less…" And then I remembered Jesus and Pharisees and such, and had to admit that she needed the weekend a lot more than I did. So I figured God wanted somebody else to go, and hoped the girl had an amazing time.
Three days before the conference started, when my friend sent me a text and said to check my FB messages: someone from Allume was trying to track me down.
When I got home, I opened the message from Mandy at Allume: the girl who won the ticket couldn't make it to the conference, and they saw I was local and wouldn't need accommodations… did I want the ticket?
Okayyyy… maybe God does want me to go to the Allume Conference?
I showed up Thursday without really knowing what to expect. In three days I learned tons of helpful information, made friends who are doing extraordinary things for God, and sat in a workshop with a lady who is now helping me launch a ministry project. And I got to hear Shauna Niequist speak live. Amen.
And on the last day of the conference, I "accidentally" met Tim from Ambassador International, a Christian publishing company who offered me a contract to publish my book. Grace in the Middle: An Imperfect Journey to God's Perfect Plan just launched and I now have the opportunity to tell people all over the world what God has done in our family's life.
So maybe God really did want me to go to the Allume Conference.
And maybe He has something for you there, too. My publisher Ambassador International is scheduling one-on-one appointments with writers at Allume. (Click here to sign up)
If God has given you a story to tell I encourage you to take that step. As my daughter Savannah says, "Sometimes you might have to wait a little while, but God's got a reason for what he does. You might not see the reason, but it's there. Just wait and see."
It'll be worth it. And if you need me to, I'll meet you at the front door, holding it open just for you.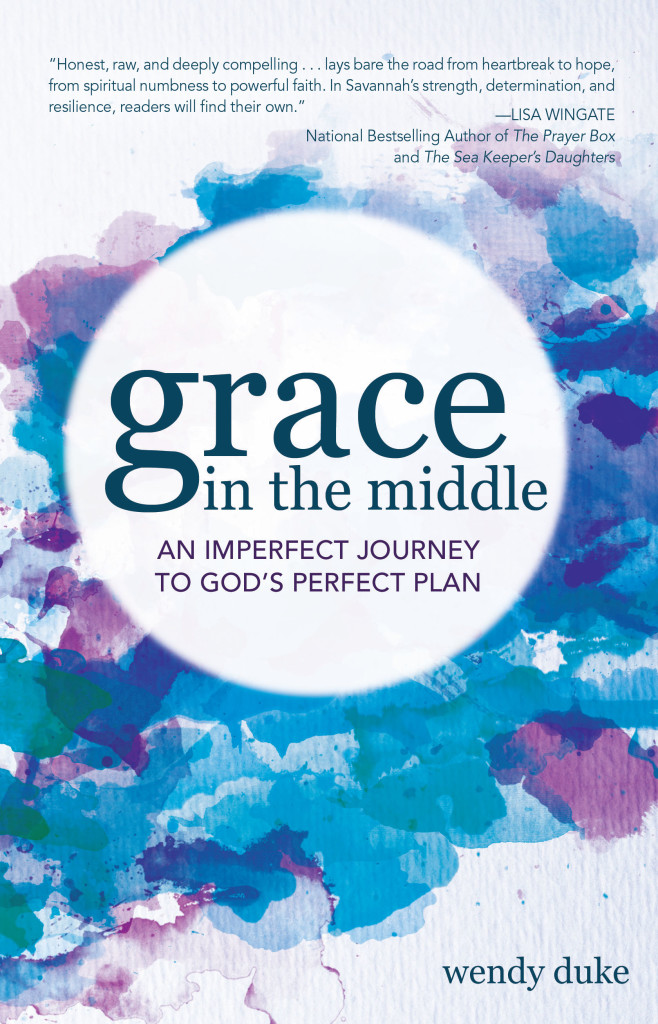 Enter to win a copy of Wendy Duke's new book Grace in the Middle by leaving a comment below. And don't forget to schedule your appointment with her publisher, Ambassador International.