Hi my name is Rachel and I am so excited to be serving on the Allume conference team as the prayer coordinator this year. Over the past several years, my view of God, His sovereignty, and the power of prayer has grown so much in my heart and I am thrilled to be joining in this capacity. I see the prayer room as a place to take all you are hearing at the conference and drive it deeper into you heart and soul. The prayer room will be a place you can process, journal, and call out to God alone or with others. It is a quiet place to step away and allow God to change you and make you a world changer.
I am so excited about the prayer room! In fact I am so thrilled I want to get started now and that is exactly what we are going to do. The Allume team has some wonderful prayer activities lined up over the next two  months to prepare our hearts to be together. If you are not able to come to conference these prayers will be just as helpful, so please join us.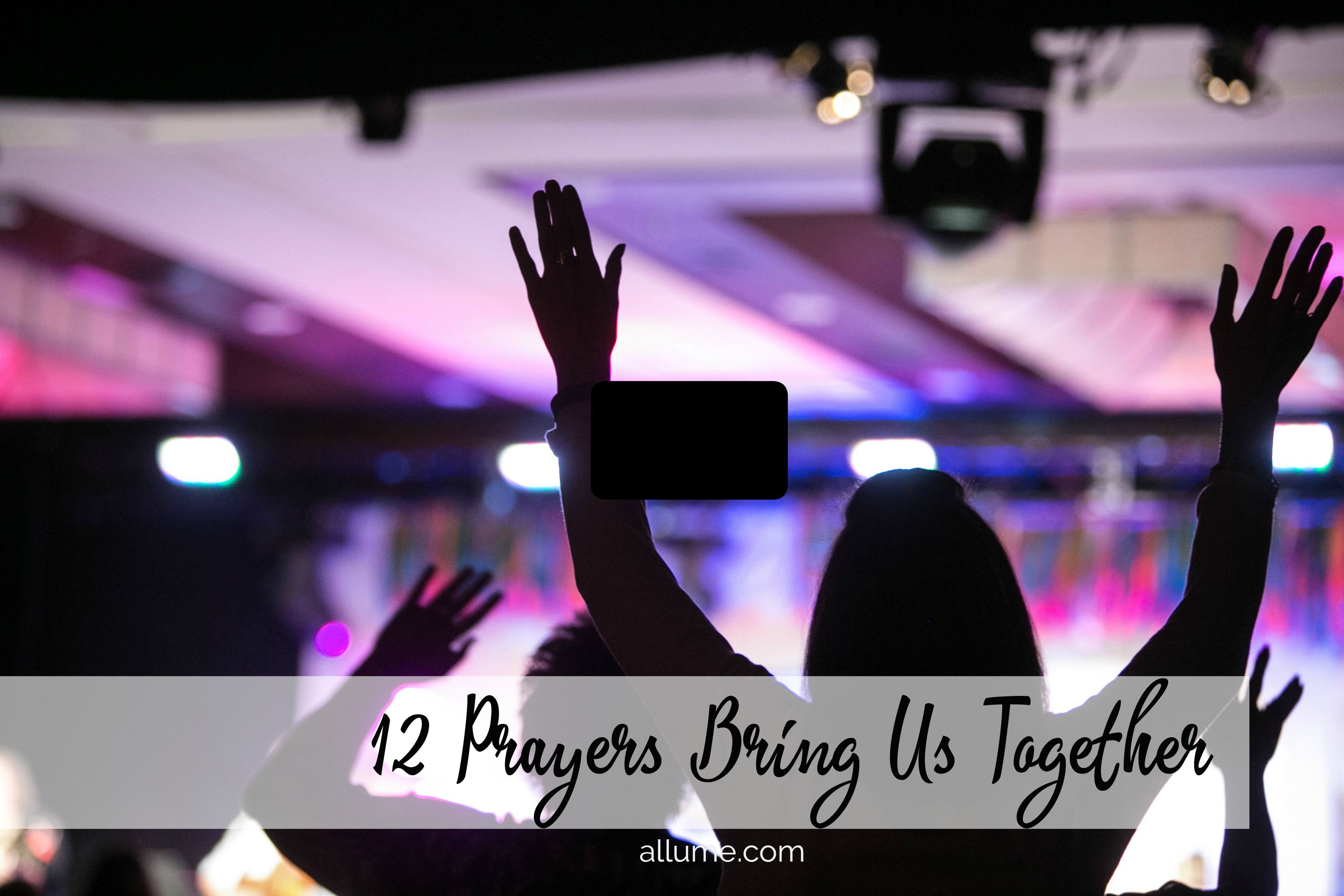 Our first Prayer activity is on September 10 when we are hosting a day of prayer online. The theme of Allume 2015 is "Together" on this day we are going to praying for God to bring our hearts, minds and bodies together for his Kingdom work. The body of Christ is so often divided and the heart of this year's conference is to break down the walls that create division. These prayers will be written to encourage unity in the body of Christ. The prayers and scriptures will be posted on the Allume blog, Instagram,  and Facebook accounts. All you have to do to participate is simply check in once an hour on social media and take 2-3 minutes to stop and pray.  If you get busy in the day, pray half at lunch and half at bed time, the important thing is to be in prayer.We are so excited to host this day for our community and trust it will bless us and prepare our hearts for all God has at the conference.  Join us on September 10 starting at 9:00 am EST going through 9:00 pm to lift our hearts up to the Lord asking for Him to bring us together for His Kingdom.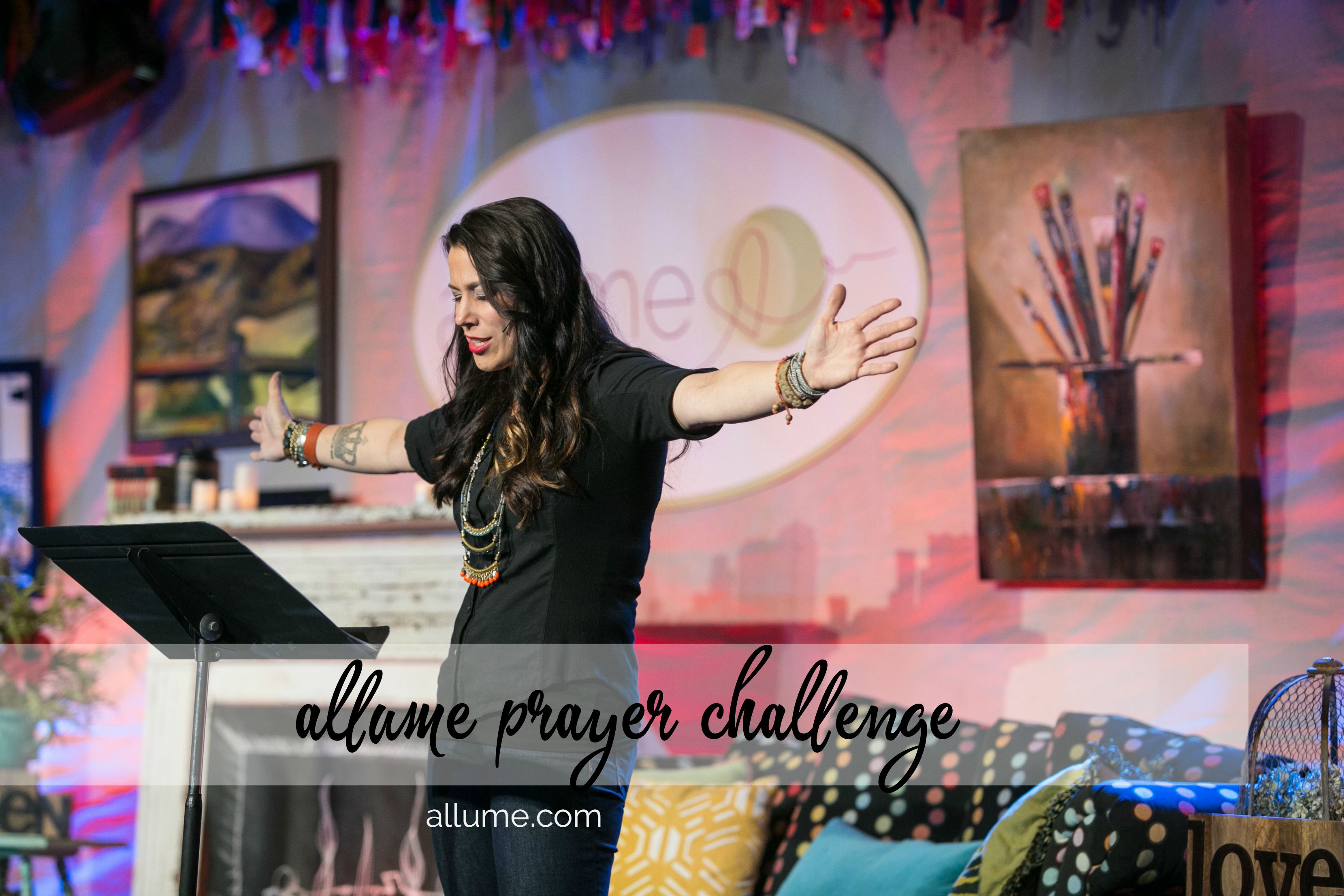 Our second activity will be a weekly prayer challenge, for the five weeks leading up to Conference.  These challenges will be on different topics, we are asking you to commit to prayer  through these topics throughout the week. The goal is to prepare the soil of your heart to yield wonderful growth come our time together in October! Check out the Allume Facebook and Instagram accounts on Mondays to receive your prayer challenge.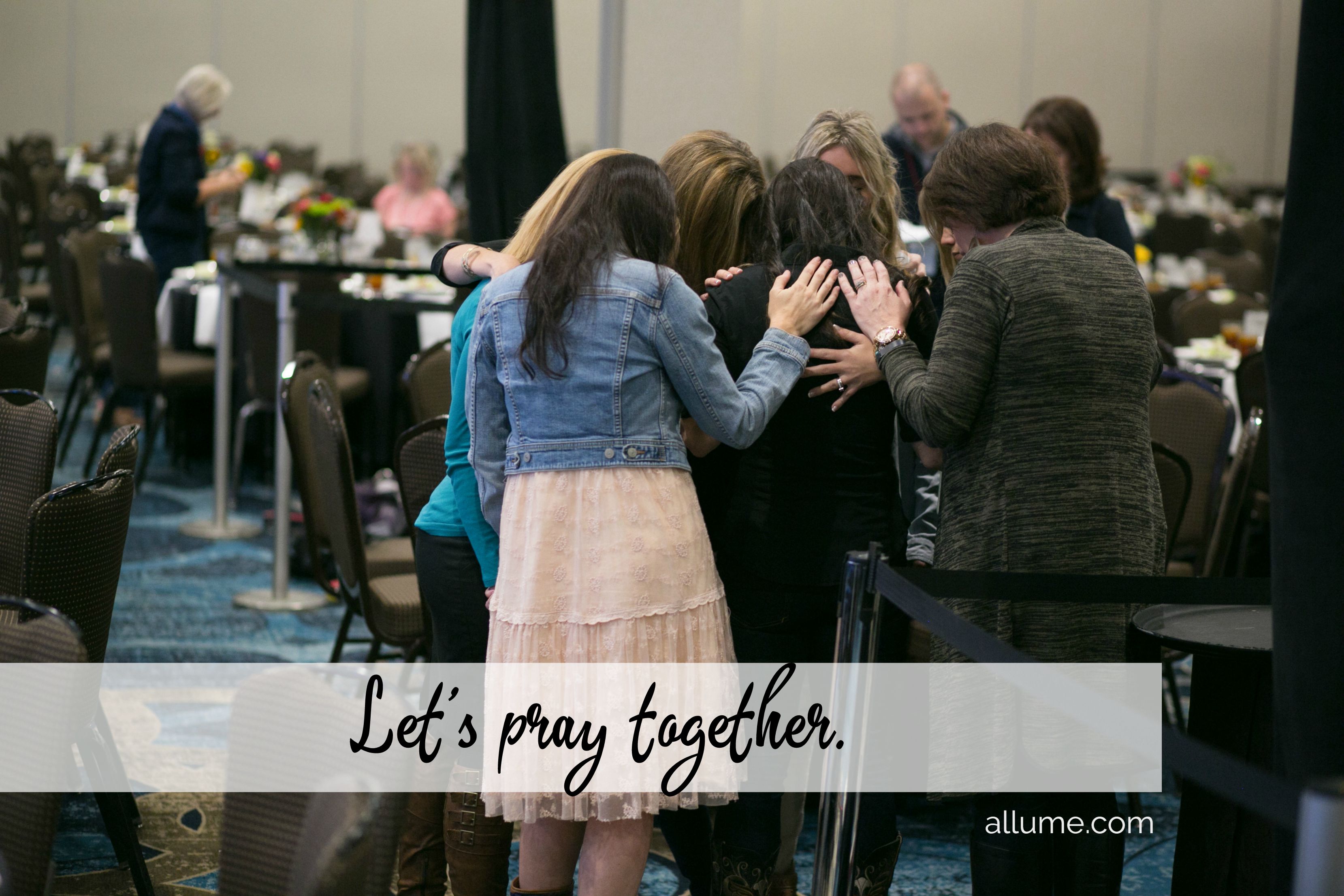 Our last exciting activity is an opportunity which will allow us already begin to pray for one another. On Instagram each Thursday we will post a photo which says "Let's pray together" this is a place for you to leave prayer request and for you to pray for the person who left a request before you.  This is a simple way to encourage one another , get to know each other and unite our hearts. The quickest way to unite with someone different than you is to get on your knees for one another.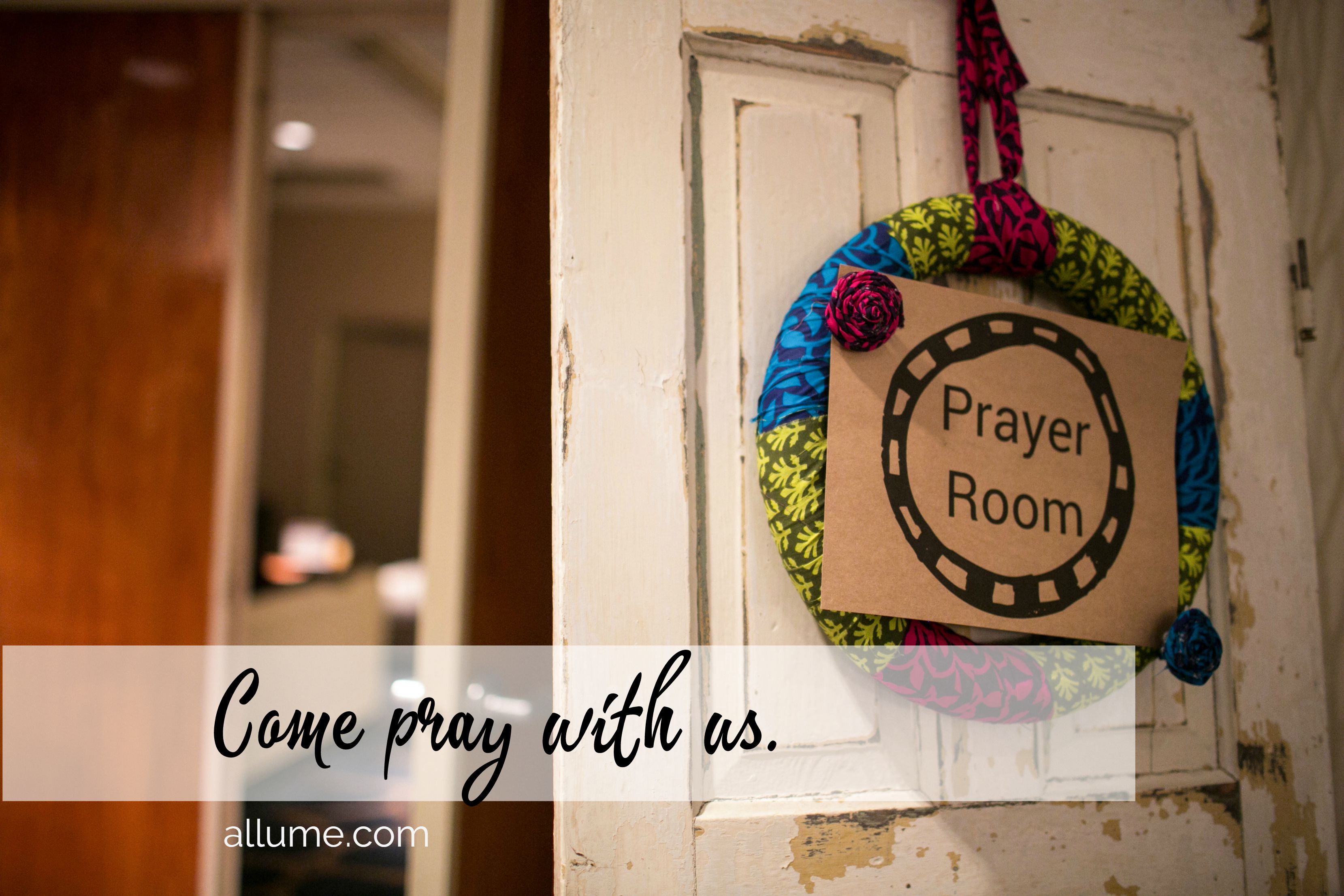 Last but not least we are looking for volunteers at different times to join us in the prayer room.  If you'd like to be on our conference prayer team, please end an email to me, Rachel, at prayer@allume.com