Home is where my people are, there is no doubt about it.
We've journeyed through the pages of Sophie Hudson's engaging new memoir, Home is Where My People Are, and met her people there.  In so doing, I've been inspired to truly grab hold of my own – both those who live in memories, down streets I don't live on anymore, and those held within the confines of our literal home today.
And yet, here in the final pages of the book, I am reminded that I can be in the midst of all my people and still grow a little lonely. Not all of me, lonely, just a part of me, but a central part.  That place inside a creative woman of faith who thinks deeply and attempts to write it down, that's the place inside that longs sometimes for fellowship.  Like a sensitive artist sitting on her stool in the core chamber of her own heart – she needs people too.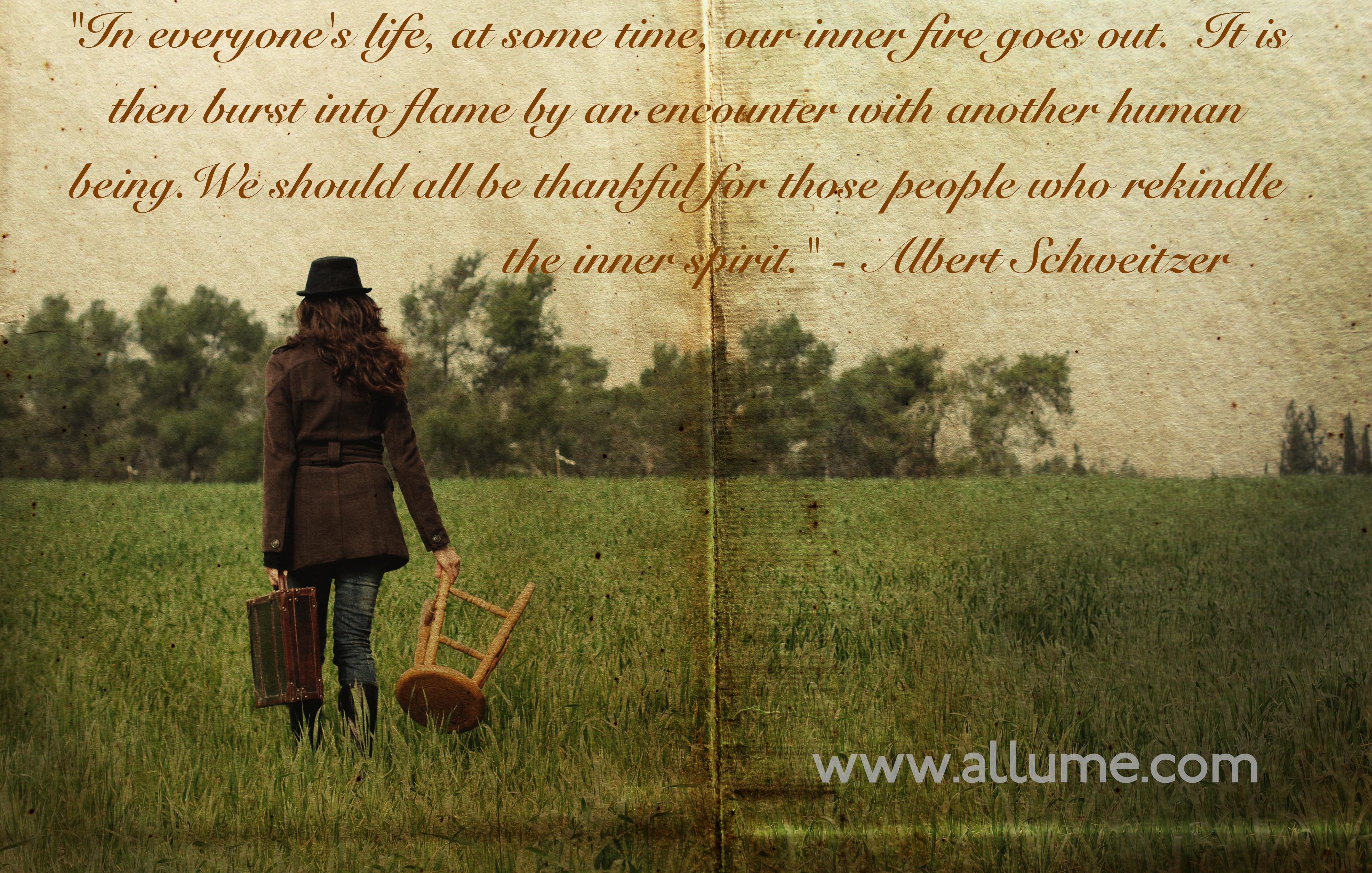 I went to Allume last fall knowing one woman. I guess you could say that instead of having "people" I just had a person.  Kelli was my person. Instead of a tribe, I had a kemosabe. However, something noteworthy about the Lone Ranger is that he really wasn't so all alone with Tonto by his side.
Seated around the bonfire we call Allume I began to meet new people, women who shared my vision, who carried a similar fire in their bones and a passion to communicate those flaming tongues to others.  From all around North America they came, one by one, carrying stools of their own to sit upon, as we gathered together, drawing close in community.
At the end of the conference we picked them up again, each woman going her own way.  I left the hotel knowing that I now had people, not just a person, that I knew I'd see again online.  But a part of me was sore at the thought of not fellowshipping together with flesh on.  Do you know what I'm talking about?  Face to face and up close.
As providence had planned, I found myself seated on the plane next to an Allume attendee I hadn't met in the previous days.  Discovering that we lived an hour and a half apart, we exchanged social media handles and purposed to keep in touch.  Jaimie also shared with me a list of other ladies who live in Southern California, not far from us. I scribbled down their names too.
Six months later I did something daring – I reached out to 8 relatively local bloggers (all allume alums) and suggested we gather together to encourage one another.
Encourage. Even now as I type the word I see its root – Courage.  It takes courage to invite new people into our lives.  What if they say no?  What if they realize how small my platform is?  What if they affirm my inner dialogue that I don't quite belong here?
Oh, but I didn't give in to the lies. No, instead, I befriended them all on facebook and sent a group message saying, basically, "Let's get together."  Wouldn't you know it, they responded with a resounding, "Yes, let's!"
And now, after one amazing afternoon walking through gardens, sitting in the shade of a weeping willow, and enjoying afternoon tea together (until the maitre'd firmly told us, one last time, that the place was closed) they are something quite special to me.  They are My People.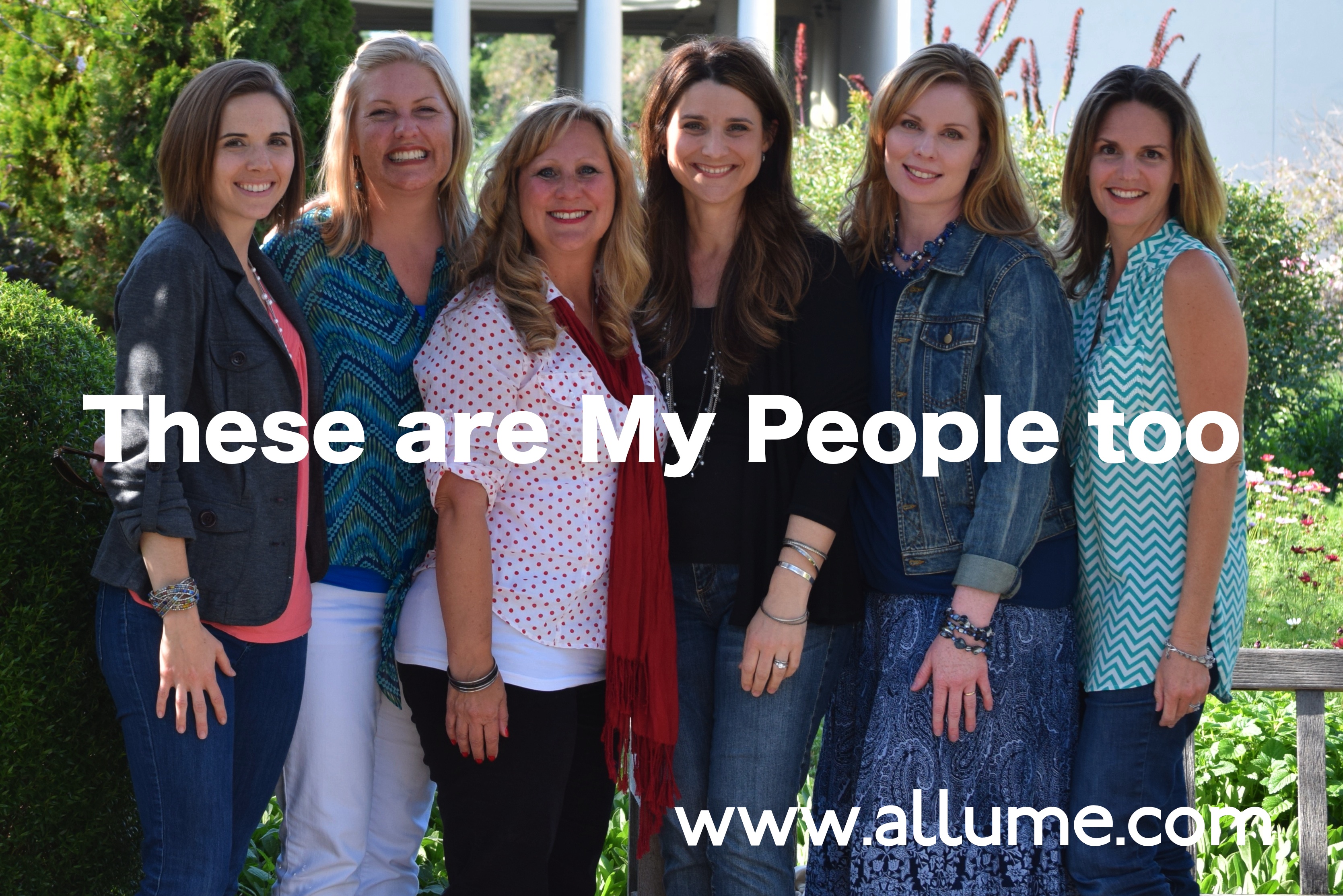 Becky Keife, Laurir Wallin, Caryn Christensen, Jacque Watkins, Denise Hughes and, not quite so all-alone, me.
If you have been on the fence about joining us at Allume this fall, let this testimony call you warmly in.  You are welcome here. There is room for you amongst these people.  There is room for your voice online.  There is room for your stool at the fire this coming October.
Join us!
Two are better than one,
because they have a good return for their labor:
If either of them falls down,
one can help the other up.
But pity anyone who falls
and has no one to help them up.
Also, if two lie down together, they will keep warm.
But how can one keep warm alone?
Though one may be overpowered,
two can defend themselves.
A cord of three strands is not quickly broken.

(Ecclesiastes 4:9-12)