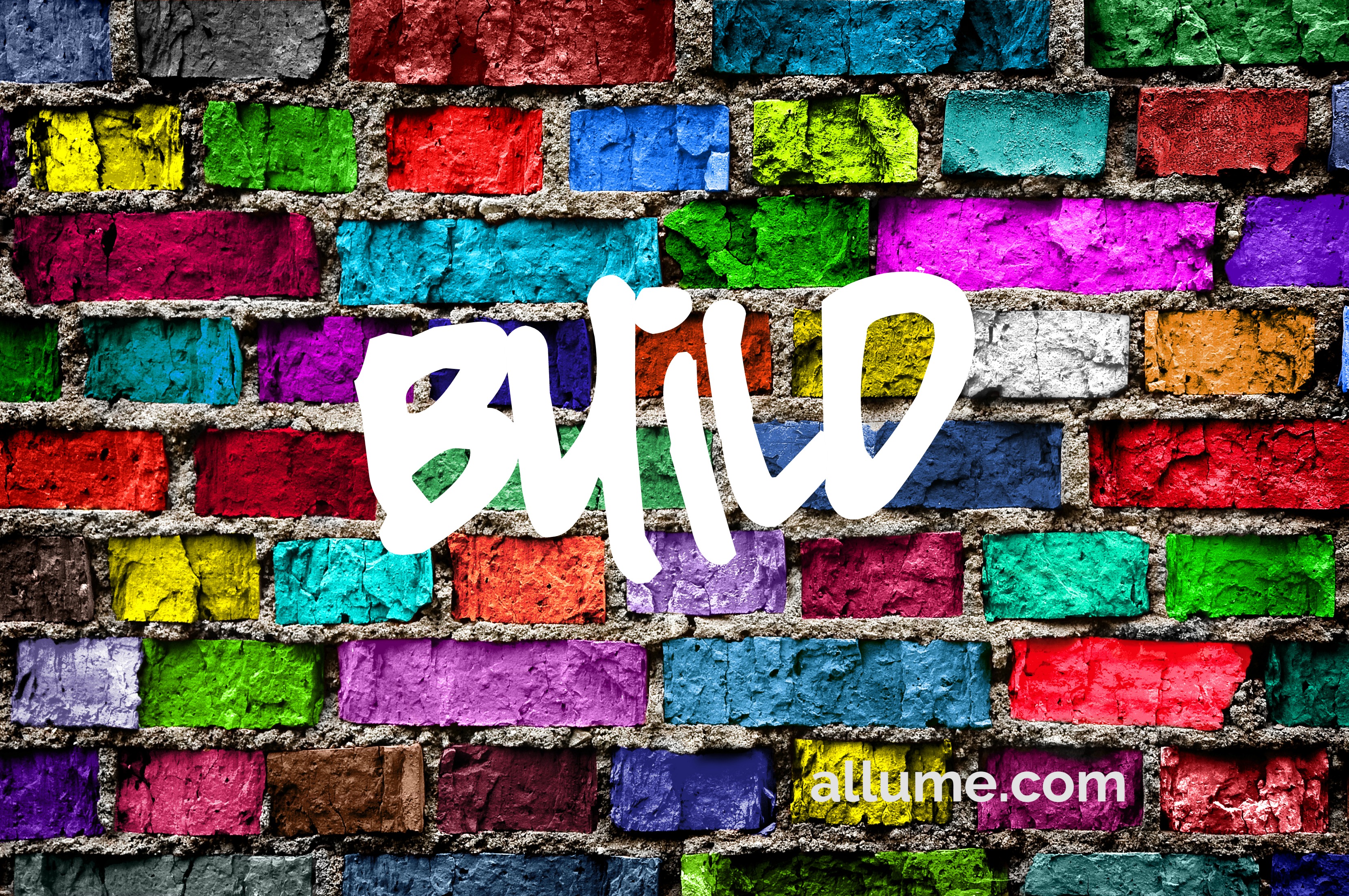 When my friends the Robinsons first bought the corner lot in a beautiful and well-established neighborhood to build their dream home, we all swooned at the level area, privacy providing tree line, and space to roam.  They had been working on plans for the house for years and the day they spray painted a golden shovel to break ground and pray over the lot, we all celebrated that in just 10 short months, this piece of property would be home to their growing family.
It didn't take too much more than that golden shovel though to realize that what looked good on the surface was really an old trash heap spread around with grass seed thrown over the top.  The farther the building crew dug, the more trash and junk they found.  Kitchen sinks, tools, garbage, and I don't remember if there actually was a full car or if it just got so bad that we all joked that there was one, were unearthed from that lot.  A plan that was supposed to be done in 10 months, couldn't even start for over 2 years.  What looked good on the surface was just rotten below, and it wasn't until they dug more than 50 feet down to find solid ground that the Robinsons could even begin to install footings for their home.  The hole that was excavated to  clear out all the junk below could more than fit and cover their now built 4-story home.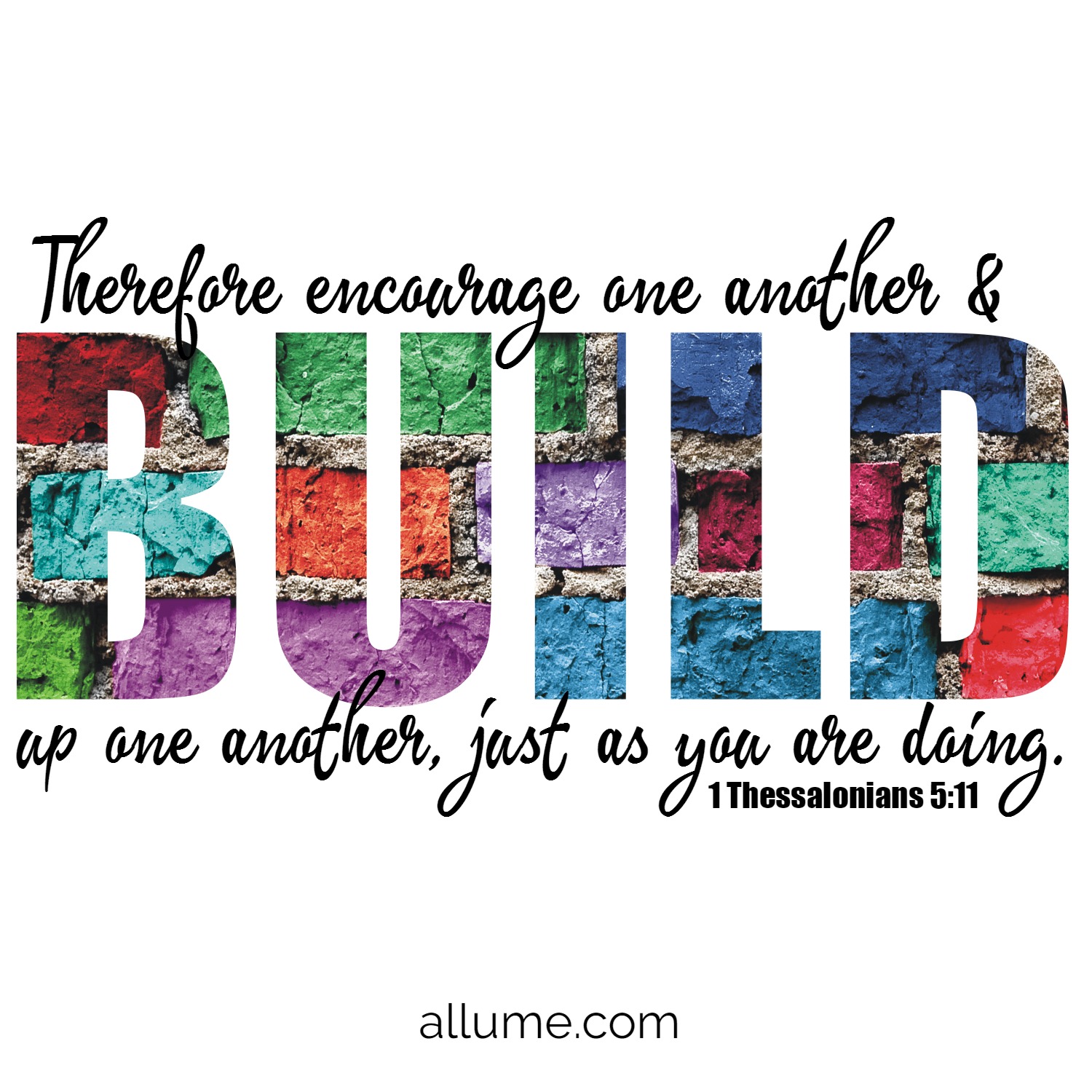 As this month we think about what it means to BUILD here at Allume, I'm reminded of that story.  Because whether we're building houses, or blogs, platforms, or communities, at the end of the day, what we're building on top of is what makes the thing we're even building able to stand.  It matters that we build on solid ground.  It matters that the soil beneath the surface be stable and good.  Because if all we do is heap up trash and toss some grass and flowers to cover the top, we're eventually gonna have a whole lot of excavating to do before we can even even begin to build that dream house….or blog…or book…or relationship.
"Everyone then who hears these words of mine and does them will be like a wise man who built his house on the rock. And the rain fell, and the floods came, and the winds blew and beat on that house, but it did not fall, because it had been founded on the rock. And everyone who hears these words of mine and does not do them will be like a foolish man who built his house on the sand. And the rain fell, and the floods came, and the winds blew and beat against that house, and it fell, and great was the fall of it." – Matt 7:24-27
Maybe there is some digging to do before we can actually begin to build?  Perhaps the work needing to be done is excavation…or it could just be just that we need to do some light soil work to get things started?  Are our motives pure for what it is that we plan to develop?  Is what we're building for God's Kingdom or for our own?  And let's not get caught in the trap of building our own kingdom FOR His Kingdom either.  The Kingdom of Heaven is perfectly solid and not looking for new rulers or land-owners.  What God is looking for though are servants willing to till the fields of the earth for His glory.  And as we're tilling His fields, in building and sowing into His Kingdom, He also asks us to build and sow into one another.
For you are all children of light, children of the day. We are not of the night or of the darkness…Therefore encourage one another and build one another up, just as you are doing.  – 1 Thess 5:5, 11
Whatever I build up, should never tear you down.  In fact, if the ground where we lay a foundation is solid, then perhaps we should just hold hands and dig in together.  I keep thinking about the body being made of many parts, and how each part just builds into the capacity of what the body can do as a whole when it works together.
When I think about some of the most glorious cities I've ever visited in my life, New York, Edinburgh, London, Paris, and Barcelona, part of what I love most is the diversity found within the architecture of each place.  Each city was built embracing different periods and styles, colors, climates, and cultures, carrying its own unique DNA because of the differences that collect there together.  And oh how they shine! How magnificent to see the blending of ancient and modern, classical and contemporary.  The beauty lies within the differences.
Imagine friends, what we could build together?  When the site of our foundation is set deep in the One who's resurrection we celebrated just yesterday?! Oh how that city would shine.  How beautifully diverse, and solid, and lovely that city will be!
You are the light of the world. A city set on a hill cannot be hidden. Nor do people light a lamp and put it under a basket, but on a stand, and it gives light to all in the house. In the same way, let your light shine before others, so that they may see your good works and give glory to your Father who is in heaven. – Matt 5:14-16