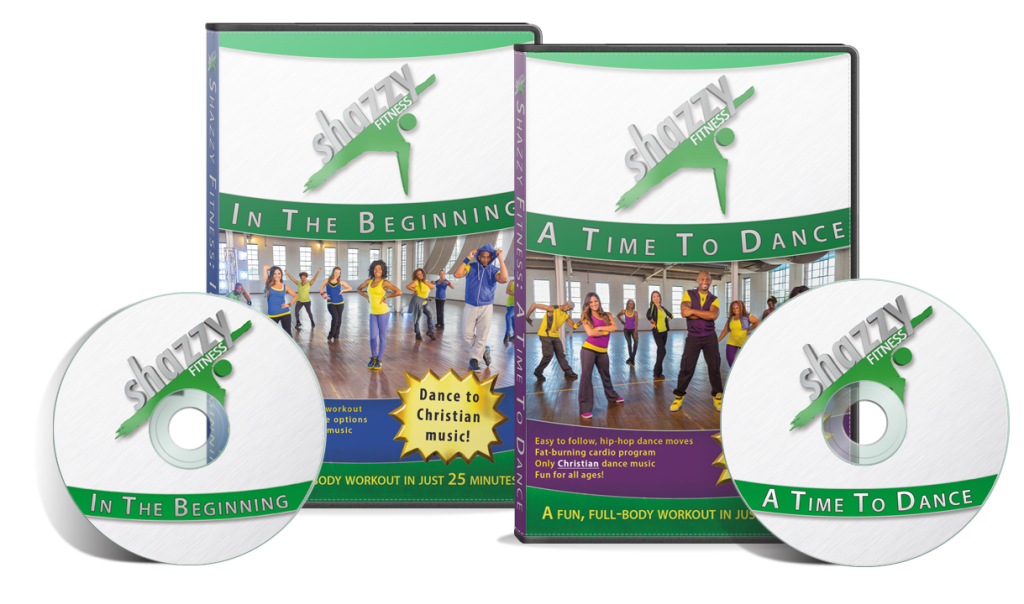 Welcome to Shazzy Fitness!!
Years ago, long before the age of Zumba, I used to drive around Atlanta, following my favorite hip-hop dance instructors. For someone who is "rhythmically-challenged", there is an indescribable feeling of a sort of…well…euphoria …when you find a dance class, with a teacher you can actually follow and most importantly, with music that makes you wanna move.
And once you found that class – it changed from being a "workout" to more of a hobby of sorts. Something you did, that you loved, that you wanted to get better at. Something that you would plan your week around and that made you smile when you thought about it.
And for that entire 55 minutes of grapevines and squares and single, single doubles, you were lost in the dream of being the dancer you had always longed to be.
In reality of course, I was still oh so average. Yeah, I could follow the mechanics (given several months of study & practice) but I never had the "flow". That natural grace and beauty that's inherent to every natural born dancer. It was during that time that I started to ponder the passion I felt for the "process" – the music, the instructor, the moves – and how that passion might be channeled in other ways.
Fast forward about 10 years. Zumba is all the rage, everybody's doing it. Hip-hop dance classes are still popular and offered in countless classes around the city. I decide to try a few classes. For some reason (maybe cause I'm a mom now?), I am much more aware of the moves and the lyrics. Have they always been this suggestive? …this explicit? … this well… denigrating?
Does it have to be this way? Can't we have dance and have fun and have music that we actually like and wanna dance to? And could that music be inspiring and uplifting and spirit-filled, without being too preachy or worse, lame?
That part gets most people. Is it really ok for Christians to dance? Ok for us to have fun? And with Christian music you say? Answer: YES we can. YES it is ok. YES! YES! YES!
Don't believe me? Check out who we are and what we do.
I am a woman of faith. I am a wife and I am a mom. I remain a very reluctant entrepreneur still trying to figure this whole thing out.
Shazzy Fitness is for us. It's for your best friend and your mother and yes, your grandmother. It's high-energy, calorie-burning, easy-to-follow and yet still for all ages and all fitness levels. It will touch your soul and ignite your spirit. And best of all, you will have FUN. I promise!
I really hope to see you at our Gathering. And if I don't see you, please come find me, and let me know what you think of our Youtube video.
I'll be the one with the bright smile and hugging everybody I meet.
Giveaway
Shazzy Fitness is  ​looking for enthusiastic affiliates to help spread messages of fun, faith and fitness through the holiday season and into the New Year.  Sign up for our affiliate program AND our Gathering by October 14th and get entered to win a $50 gift card! Winner and gift card will be awarded at the Gathering – must be present to win! Click here to sign up for our affiliate program and earn 40% through January 31, 2015!
Gathering
"SHAPE what the Father gave ya"
Shazzy Fitness is a fun, easy-to-learn dance fitness program that fuses hip-hop dance moves with the hottest Christian hip-hop music. Our family-friendly moves + Christian dance music are perfect for moms and kids, plus it's easy-to-learn  – even if you've never danced before!
Join this AWESOME hip-hop dance party as lead choreographer Apollo shows step-by-step how to do the dance moves from from the hit DVD "Shazzy Fitness: A Time to Dance".
um…did we mention door prizes? 🙂
​We think we have the best Christian hip-hop dance workout on the planet 🙂 ​
Check out a sample of our moves and the music at
Hope to see you there!
Blessings,
Kristy McCarley
CEO, Shazzy Fitness