Please welcome Blood: Water Mission.
This past spring, my husband James and I welcomed our first child. Watching my belly grow was a constant reminder of how fortunate we truly are.
You see, we work for two organizations that provide health care to HIV-infected and affected people in Africa, and we have been given a unique window into the lives of many girls, women and babies in countries like Kenya, Uganda, Zambia, Ethiopia, Rwanda and Central African Republic.
Try to imagine being a mother of three young children and praying that your children will die before you. As an HIV-positive widow in Kenya, my friend Pamela's greatest fear was that she would die and no one would be left to care for her three children, who were also sick. That prayer was her reality.
In Lwala, Kenya, 16-20 percent of the adult population is HIV-positive. The Lwala Community Hospital is providing more than 1,000 HIV patients with life-saving medical care. Many of these patients are moms and moms-to-be. In fact, 15 percent of pregnant women in Lwala are HIV-positive.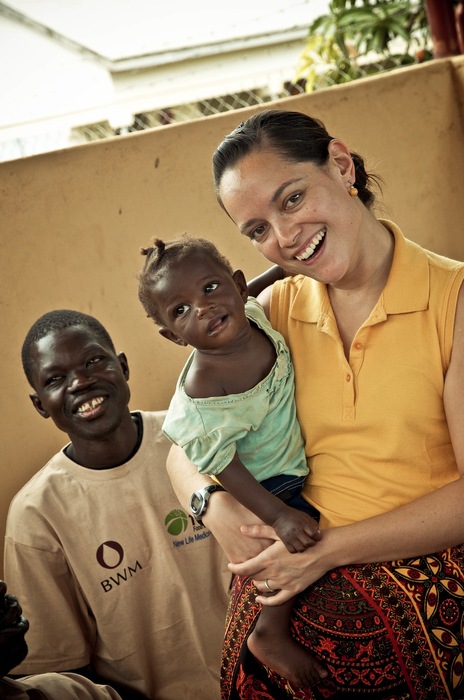 When a HIV-positive mother is pregnant, her baby is at risk to HIV exposure in three different phases: during pregnancy, during labor, and during breast feeding. That's a reality that is changing. Today, HIV-positive mothers not only have the ability to prevent the transmission of HIV to their unborn babies, but they can also live to flourish and care for their children as they grow up. When HIV-positive women are provided with antiretroviral therapy before, during, and after pregnancy this reduces mother to child transmission of HIV to 2 percent or less.
At Blood:Water we believe a future free of HIV is possible, and a key place to start is with the babies. Stop the spread to newborns, slow the spread of the virus across the world, and eventually, wipe it out altogether. But achieving this will not be easy. Every pregnant mom will need to be tested. Each woman who is HIV-positive will need to be enrolled in antiretroviral therapy, which is lifelong drug treatment. These mothers will need special social and educational support to make sure they understand how to reduce the risk of transmission during breastfeeding. HIV-exposed babies will need to be tracked and tested to ensure they remain HIV free, until they are weaned from breastfeeding.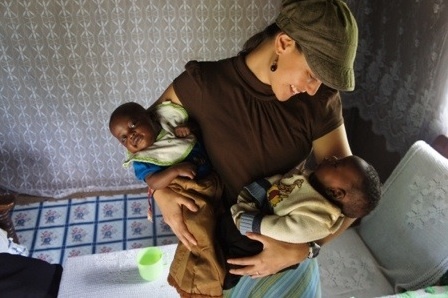 This is all possible, but it takes careful planning and it takes resources. Blood:Water has found that $1,000 will save an HIV-exposed baby from infection and give a mother the medicine, education, and support she needs. We are defeating AIDS one baby at a time.
As my husband and I welcome our newborn baby, we invite you to join us in the fight to end the HIV/AIDS crisis in Africa. Will you join us?
Jena Lee Nardella
Blood:Water Co-Founder & Chief Strategy Officer