I returned home from our beach vacation this year without a single family photo.  Immediately, I brushed aside my own disappointment and jumped back into work to tackle the mounds of images of other families that awaited my return. Piles of images from mini-sessions, weddings, and other summer activities nearly knocked me over for weeks.
When I finally had time to revisit my personal images from our trip, I merely glanced at them and walked away repeatedly for more than a week. Why hadn't we taken any pictures together?
In my time with the Lord one morning, I struggled to make peace with the nagging guilt and sadness I felt that among the selection of images of our kids playing and beach landscapes, there was not even one shot of my family together? With all of my own body image junk in tow, I had silently boycotted having photos taken of myself.
Nobody even knew or protested that my own insecurity was at the heart of the issue.
As I stilled my spirit on the porch that morning, I heard the Lord whisper "You don't believe who I say that you are." I allowed my concern about the world's standard to rob me of a treasure that my photographer's heart holds in high esteem.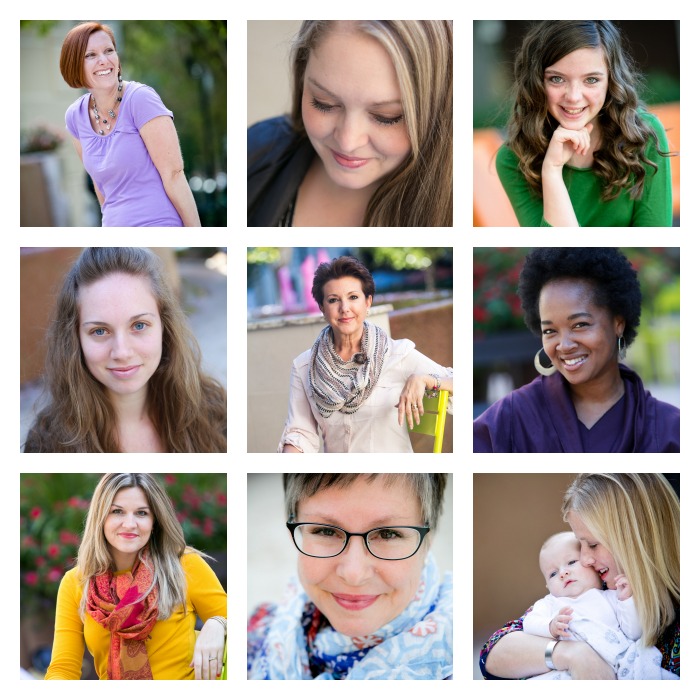 It was my pleasure to meet so many gorgeous women last year at Allume, and I know my own story resonates with many of you.   We have  accepted "camera shy" as a noble, lady-like characteristic. We shake our heads in bewilderment at the "selfie" generation we are parenting. We may even equate selfie activity to narcissism, because sometimes it's easier to judge things that are unlike us than to attempt to understand a different generation.
But that morning sitting in the unusual cool breeze of July, my eyes were opened to my own sin.  By refusing to be photographed I was being "self-loathing" and "self- protecting", both of which are close cousins to "self-importance."
And in an effort to embrace who God created us to be, I'm asking you to consider being photographed this year at Allume. Lots of you are happy to pose in fun groups as long as I shoot from above and you can hide behind the gal beside you.  (You know what I'm talking about… I'm not making this up!)  But, if you haven't had a recent  photograph of just you, please consider it.
I have connected with many of you this year, and I am amazed by your blogs. The Lord ministers to your audience through the way you pen the depths of the stories He is writing in your life. You share your hearts and  break into strong-holds of isolation as your readers discover someone who understands.  You minister to them, and they want to see you.My favorite part of Allume last year was quieting the lies you brought to the front of my camera when you looked at the back of my camera.  "I AM beautiful!"  I heard it over and over.  And sisters, Yes we are! We are images bearers of a beautiful God.
This year at Allume, I am offering 10 minute headshot sessions throughout the conference. Please sign up HERE. The session fee is $40. You will receive 3-4 edited images a few weeks after the conference. (Additional editing will be available with an added fee. All images are copyrighted to  Kim DeLoach Photography and should not be edited by another party.)
I can't wait to see YOU this year and to celebrate that we are who God says we are!
With love,
Kim