Please give a shout out to Revell, a division of Baker Publishing Group!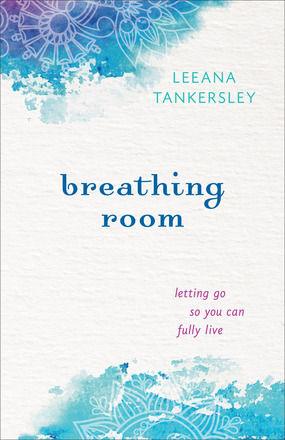 Hello friends! We had so much fun with you all last year, and we're thrilled that we get to come back and hang out with you once again at Allume 2014!
We are honored to be an Allume sponsor, coming alongside so many others with a mission to spread the gospel and to encourage and equip the women who attend through community with a purpose. It's such a blessing to be a part of this conference, to hear the passionate testimonies, to share in the laughter and the tears.
We will be sponsoring lunch this year and are excited to bring you a phenomenal writer and speaker, Leeana Tankersley, author of the upcoming book Breathing Room, who will be sharing her heart for women, especially those who may feel overwhelmed by life—those who secretly struggle and yet put on a brave front. Many of you will relate to her battles with comparison and self-criticism, holding onto pain and hurt much like holding your breath, and will surely learn from Leeana how to exhale and let it go.
We are also excited to share with you that a few other Revell authors will be speaking at some of the sessions at Allume, including Emily Freeman, author of A Million Little Ways; Jessica Turner, author of the upcoming book The Fringe Hours; Amber Haines (soon to be published) and Emily Wierenga, author of the beautiful memoir Atlas Girl from Baker Books.
Don't forget to stop by our booth and register for some great giveaways!
Many of you are familiar with our blog tour program, but if you are not reviewing for Revell Reads, be sure to check us out at www.bakerpublishinggroup.com/revell/revell-reads.
It's pretty simple:
Sign up and select the categories you're interested in.
Receive email invites for available blog tours.
Choose which titles you would like to review.
We'll send out your complimentary copy or send you a NetGalley link for your e-copy.
Write an original review within the blog tour dates and post to your blog and at least one consumer website.
Submit your link to Revell Reads.
We hope to see you at Allume!