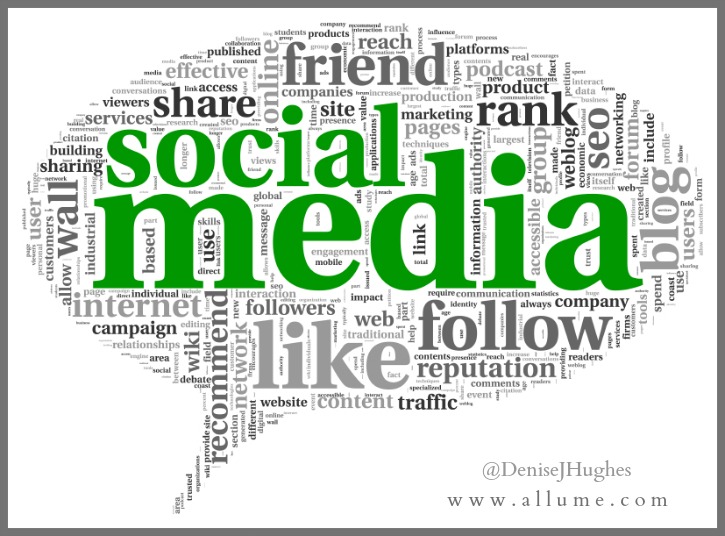 The most popular girl in school strode past my locker. She carried an air of confidence — the kind that eluded me. I wondered if the mysterious patch on her jeans had anything to do with it. There was something about that triangular patch. You know, the one with the question mark?
Within a few weeks, more girls showed up at school proudly wearing the question mark on their right buttocks. This newfound patch assumed the supposed weight of popularity. But I couldn't begin to guess why.
Nevertheless, I begged my parents until I too owned a single pair of Guess Jeans. Except they didn't make me more popular. They didn't even feel different.
The whole affair struck me as silly. I followed the crowd without knowing why.
Today, I give thanks to God in heaven I'm no longer in high school. It took me awhile, but eventually, I found my own way. And it didn't involve following the crowd.
Trends, of course, still come and go — whether we're in high school or not.
In the blogging world, a new trend can permeate the online scene with great force. Blogging gurus inundate us with innovative ideas and vogue plugins. Many of their suggestions are great too. But sometimes the constant tide of new technology leaves us feeling like we're electronically etched in the dark ages of blogging if we're not mastering the latest technological gizmo.
For instance, when I visit other blogs, I see a variety of social media icons. They're usually in the upper right corner of a blog. And they represent the various places we can connect with that blogger.
So when I had my website redesigned earlier this year, I wanted the full plethora of social media icons in the upper right corner of my blog too. Clearly, this was the "in" thing to do. These icons, of course, would need to link with real social media outlets.
So I made a list of blogging goals for 2014:
Begin participating in Instagram.
Figure out Pinterest.
Investigate Tumbler and Linked-In.
Upload some videos on You-Tube.
Learn how to schedule tweets and Facebook posts on Buffer or Hootesuite.
Across the bottom of my list, I penned my biggest and best goal of all:
Hire a virtual assistant who can do all of the above for me.
Well, we're midway through September, and I've done none of the above. Because I had to ask myself:
Why do I feel this pressure
to have an online presence on every social platform?
Am I following the crowd because that's what trendy blogging looks like?
There's nothing wrong with participating in any of these social media venues, as long as we're doing so with a genuine desire to connect with the people there. But I'm afraid my cute little icons in the corner of my blog had become a new patch for me — just like the patch with a question mark that my friends wore in high school.
What's more, I wondered if my desire to be in every social sphere online was really an attempt to become omnipresent.
Has the Eve-old sin of trying to be like God re-fashioned itself in my generation's attempt to be in all places at all times?
Only God is omnipresent.
So what's my real goal here?
After reflecting on my real purpose for writing — to bring glory to God's name — I decided that I don't need my name everywhere. I need to be true to who I am. I'm a writer, yes, but I'm also a mom and a full-time English teacher.
As bloggers, we need to invest our time wisely because we are not limitless beings.
I'm comfortable with Twitter and Facebook, so for now, that's where I'll connect online.
We all have a unique set of strengths, and the most "successful strategy" for any blogger is to stay true to who we are.
Some bloggers are savvy with social media.
Some bloggers are awesome with affiliates.
Some bloggers are terrific with technology.
Some bloggers have a way with words.
Blogging trends come and go. But who we are — at our core — remains the same. I don't want to be a bandwagon blogger. I want to be a blog-trail blazer. And the only way to do that is to stay true to who I am.
I no longer run out and buy a new pair of Guess Jeans just because everyone else is buying a pair. I don't generally follow the blogging masses either. Instead, I stay informed. Sometimes the latest blogging hype is just that. Hype. But sometimes the newest gadget, or widget, is a fantastic feature that enables bloggers to accomplish online feats they never thought possible.
The blogging world doesn't have to be a re-creation of an old high school soirée, where the "in crowd" knew all the best brands. You and I can make a difference. No matter how big or small our blogs may be. Our voice matters. And a lack of technical expertise or social media experience shouldn't prevent anyone from starting.
We can master this crazy world of blogging we've grown to love. And going to conferences like Allume is the perfect way to get a jumpstart on all things blogging!
I'll be there. And I'd love to meet you there too.
Which social media venues do you enjoy the most?
From Bandwagon Blogger to Blog-Trail Blazer @Allume <Tweet this!>
The most "successful strategy" for any blogger is to stay true to who we are.  <Tweet this!>
Blogging trends come and go. But who we are — at our core — remains the same.  <Tweet this!>