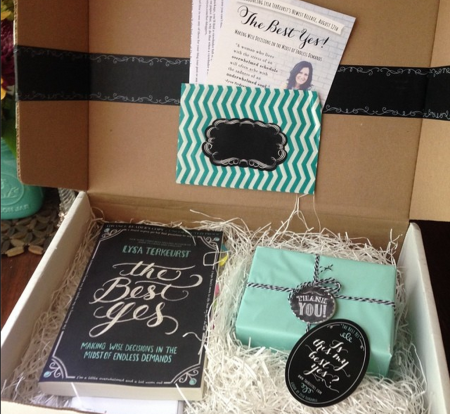 A couple of days ago, I was super excited to receive in the mail an advanced reader's copy of my friend Lysa Terkeurst's new book, "The Best Yes."  And while I can't wait to finish the whole book, the title struck me immediately and I put a sticker from the box that says "Is this my best yes?" directly onto the back of my phone.  Because let's be honest….if one of my babes is tugging at my shirt needing snuggles and some time with me, I often need to put the phone down with all of its apps and emails and social media pulls.  It is just not my best yes.
But it's not only our phones that beg that question of us either.  It's our time, our relationships, and our commitments that can force us into not being able to give our best yesses to the people or things that deserve them.  In her book, Lysa says "The decisions you make determine the schedule you keep.  The schedule you keep determines the life you live.  And how you live your life determines how you spend your soul."  Annie Dillard puts it this way, "How we spend our days, is of course, how we spend our lives."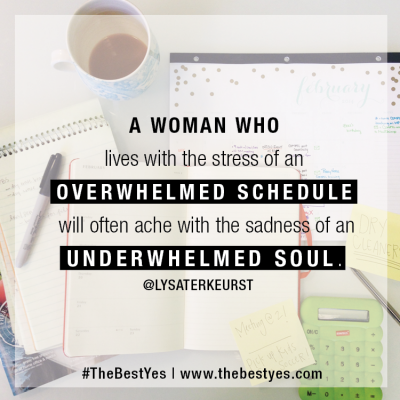 I don't know about you, but I don't want to live stressed and overwhelmed with an underwhelmed soul…and I don't want the people I love to live like that either.  I want to spend my days in ways that testify to a life well lived.  But, if we can't say the hard "no's" sometimes, then we need to know that can also prevent us from the capacity to give our best yes.
So when my dear friend Ann Voskamp wrote me very recently and said that as much as she adores and cherishes Allume, for this time in their family, it just isn't their best yes, I blessed her with all the blessings of our entire community and told her we need the examples of more women being willing to say the hard "No", so that they can walk in the best "Yes".  What this means for us is that we will sadly not have the pleasure of hosting sweet Ann for what would have been her 5th Allume.  But… what it means also is that we support one of our sisters in releasing her to being able to follow the Lord in obedience to say her best "Yes" in the place that needs it most.
And while no one would dare to say that any one of God's children is replaceable (and certainly we all agree that Ann is one-of-a-kind), we do have the pleasure of bringing someone new into our community to keynote at Allume this fall.  Because don't you know that the Lord loves to give his children good gifts, and those good gifts DO extend to the opportunities we have to hear his own speak and honor him?!
In one week I received separate messages from an old high school friend, Anna, who is a fabulously talented makeup artist in LA, and my dear friend and literary agent, Don Jacobson, both telling me that I just had to meet their friend Sarah Dubbeldam.  Don has known Sarah for years as a friend of his daughter, and Anna is the beauty editor for the stunningly gorgeous magazine that Sarah is the editor-in-chief of called Darling.  Sarah and I finally got to connect, and all the while I've continued praying that the Lord would make clear his plans for Allume this year.  After Sarah and I got off the phone, we both just knew that there was something special that the Lord was doing, but neither of us knew quite what it was.
So here we are now.  Our Ann gets to give her best yes to her family… paving the way for Sarah to give her best yes to us!
Friends, get super excited because you're in for a treat this fall when we have the pleasure of presenting to you our friend, Sarah Dubbeldam.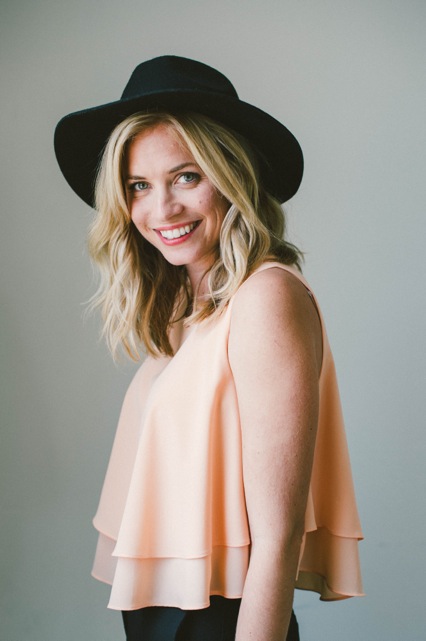 Sarah Dubbeldam is the founder and Editor in Chief of Darling Magazine, an artistic quarterly publication that seeks to broaden the "ideals" of beauty in media and speak real, time-tested wisdom to women. Now recognized across the nation in over 100 retailers such as Whole Foods, Nordstrom and Anthropologie, the magazine is broadening into a social media movement with it's "no Photoshop" policy and call for women to know their true worth. Sarah and her team are most excited about Darling's recent partnership with International Justice Mission to help eradicate sex trafficking in South America. Sarah lives with her husband Steve, the CEO of Darling, in Los Angeles, California.
Connect with Sarah on Facebook, Twitter, or Instagram, and make sure too to check out Darling!  Get ready to swoon friends…it's stunningly beautiful and fully encouraging!
*And while we're talking about it, What do you need to say no to, in order to give your best yes? We'd love for you to share in the comments below.  (Make sure to check out Lysa's book, "The Best Yes" available HERE! and enjoy "The Best Yes" blog tour coming soon too!)