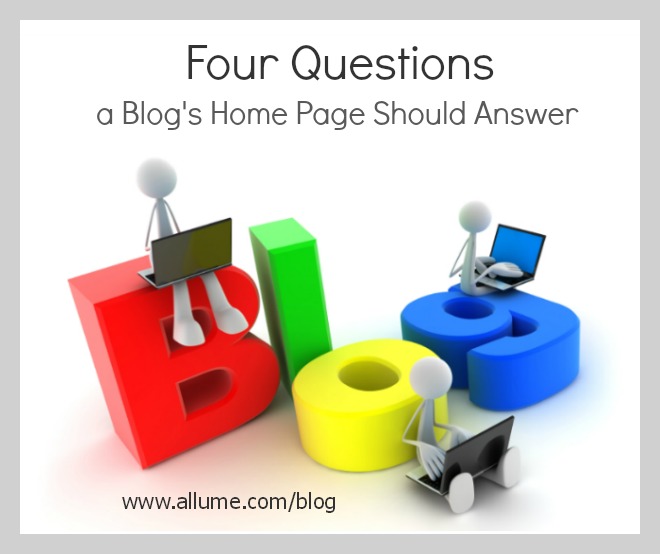 Since I teach writing to college students, you would think that writing for a blog would be a natural fit.
After all, I love words. And I know the rules of grammar fairly well. How hard could it be?
Needless to say, when I started blogging five years ago, I committed just about every "blogging sin" possible.
I wrote long paragraphs.
I wrote even longer posts.
I followed all the grammar rules I learned in school.
I covered three to four different points in each post.
I neglected to engage my readers with a call to action.
And I never bothered to include a picture.
Basically, I treated online writing the same as regular writing — with black words on a white background. I didn't see the need for a header or a tagline or even an About page. I'm a word-girl, so I wanted to write words. Lots and lots of words.
Yet, in my earnest effort to focus on the craft, I made the most critical error of all:
I failed to connect my words to a larger message.
Without a core message, our words float adrift on an endless sea of meaningless syllables.
As writers and bloggers, our words should have a destination. They need to lead somewhere.
This is why it's so important for blog-writers to have a header and a tagline and an About page. A reader wants to know who we are and what we're about and where we're going.
As a reader, whenever I visit a blog for the first time, I instinctively ask the following four questions. And I look for the answers to these four questions on the home page, preferably "above the fold," which means I shouldn't have to scroll down in order to find the answers to these four questions.
1. What is this blog about?
The theme of a blog should be apparent. Is this a food blog? A DIY blog? A mommy blog? A faith blog?
Since our eyes are naturally drawn to the header across the top, it makes the most sense for our blog's theme to be evident in the header. I realize, of course, that many bloggers (including myself) use our name for our blog's domain. When this is the case, the tagline becomes especially important.
A reader should be able to glance at the top of a blog and know immediately what the blog is about.
2. Who is the writer behind these words?
When I started blogging, I loathed the idea of putting a picture of myself on my blog, much less any information about me. I wanted my blog to be about the writing, not about me. It dawned on me, though, that when words are divorced from the context of the writer, they are nothing more than mere words.
A person and a person's words are inseparable. How can I expect a reader to take my words to heart if I'm not willing to put a face to mine?
Every blog should have an About page that introduces the writer. However, it's wise to briefly introduce yourself on the home page too. The sidebar is a good place for this. Then invite your readers to learn more about you by providing a link to your About page.
3. Why should I come back?
This is the most important question every first-time reader asks, and it's the content of our writing that makes a reader come back.
A blog is more than an online writing space. It's a doorway into a writer's life.
<Tweet this!>
With a blog, we can share our lives and experiences. We can encourage others who may be in similar situations. We can help people know they're not alone.
Readers come back when they feel like they connect with the writer and they benefit from the writing. <Tweet this!>
4. How can I subscribe?
If we want our readers to come back, then we need to invite them to join us on our writing journeys. So we should make subscribing easy.
For further connection, invite your readers to connect with you through Twitter or Facebook or whichever social media venue works best for you.
Blogging is at its best when it's about connecting with people through great messages. <Tweet this!>
●  ●  ●  ●  ●
As a writer, my own blogging journey meandered awhile. And that's okay too. But once I was able to address these four questions on my blog, my online writing experienced a major course correction. And my blog-writing all of the sudden had a defined destination.
Does your blog answer these four questions on your home page?