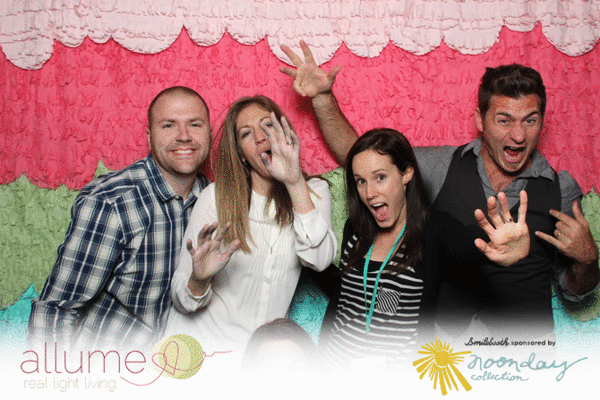 Oh the fun we have at Allume!
In case you haven't heard yet, tickets for the 5th Allume conference go on sale THIS Saturday at Midnight! As in, you stay up until Friday night until 11:59pm EST to make sure you snag one of the 50 super early bird tickets! The best part? You don't have to stay up alone! We're going to have a Twitter hangout as we countdown to the tix going on sale!
And by hangout, we mean chatting, answering questions, and giving away prizes. Including, a TICKET TO ALLUME! Yep, that's right. A ticket to Allume is up for grabs!
Here's what you need to know to join us (come one, come all!):
Time & Place:
The Twitter hangout will be at 11pm EST under hashtag #allume. The host is @allume, so make sure you are following! You should also be following @lifefordessert, since she heads up this conference.
Prizes (can I get a WOOT, WOOT!):
We have gifts from DaySpring, Pure Charity, Freeset, Mary & Martha, and more! Plus, an Allume ticket will be given away at 11:50pm EST.
To join the hangout:
If you don't already have a Twitter account, go ahead and sign up for one here (it's free): Twitter.com
Now go to Tweetchat.com and where it says "enter hashtag to follow" put: allume (in order to tweet along with us, you'll need to sign in – no worries, it's free and easy)
—> How to Use Tweetchat for Parties
Helpful Resource:
How to Join a Twitter Party or Chat
Can't wait to hangout with you!
Love, Sarah Mae and Logan
P.S. You can purchase your Allume ticket HERE!