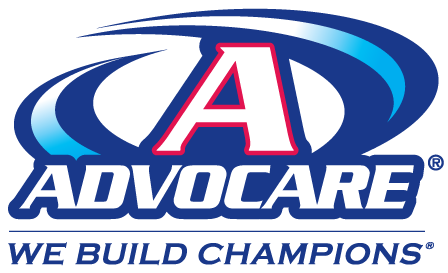 Brandon and Miranda Jones are creative writers who also enjoy fitness as well as spiritual growth. Both are from the south, and shortly after meeting they realized they had one major commonality, they were each raised by their respective grandparents. After dating for a year they married in Key West, Florida in 2008 and combined their family of three children, Meadow (7), Bailey (11), and Drake (11).
It is their passion to help others discover identity as well as to help them become spiritually and physically fit. Life was not always easy for them as children, though.
Both endured broken parentage, and know firsthand how difficult it can be in realizing Christ-identity outside the influence of an earthly father figure. Nonetheless, the absent father motivated them in finding their identity as well as helping others find meaning in their lives.
One example of this is their sponsorship of Jennifer Ortiz. Jennifer is a little girl from Ecuador who is being raised by a single mother; a mother who struggles to make ends meet in a country where they live in lack.
Miranda knows from experience how difficult being a single mother is as she was one before becoming a Christian in 2006. Things were hard. Times were difficult. She worked in a restaurant and had dreams of going to college and writing, but because she worked long hours, holidays, and had small children, she had little time to pursue her dreams.
It was only after meeting Brandon and marrying him that they were both able to become a team and pursue their dreams together.
Dreams and goal setting are another important aspect as they both now have a bachelor's degree in humanities and are finishing their master's degree. Also, they have both written books, which they are hoping to publish soon.
But their vision does not stop there.
They hope to help others with their words, wisdom, and desire to sponsor more children as well as raise awareness of that need.
Currently, they are working on building a community of writers and bloggers with respect to promoting the causes of others as well as helping other writers reach a greater audience.
They believe God is a giver and they know he is also just. So, it is their hope to help reach those in need, not only in their own community, but also through creative projects with the aim of reaching globally.
With AdvoCare as a source of income, they are able to do this. Not only does it allow them to work from home, but it also has provided them with flexibility and opportunities to reach others through their commitment of giving twenty percent of profits to charity.
But it is not just about charity.
As Bono claims, "it's about justice."
Since Brandon is a certified physical fitness trainer, he is also available in helping others develop meal plans and creative ways for getting fit.
In fact, "F.I.T." is an acronym they use for their AdvoCare FIT Facebook page. It stands for: fitness, income opportunities, and training. Although they realize the acronym may be helpful in highlighting some of AdvoCare's attributes, it may also be limiting as if placing something amazing inside a box.
AdvoCare simply offers way more than any acronym can do justice. It offers hope, health, fitness, financial freedom . . . the list goes on.
If you would like to know more, Brandon and Miranda are always available to answer questions, or sit down and discuss AdvoCare over a glass of Spark, a nutritious, sugar-free, energy drink.
They cannot wait to meet everyone. Please visit their vendor table and participate in the AdvoCare 24 minute workouts!
For the Allume conference, Brandon and Miranda will have a prize pack for the lucky winner, to be drawn on the last day of the conference. Entry forms will be available at their vendor table. Don't forget to like and share their FB page www.facebook.com/brandonmirandajones for further details. God bless!