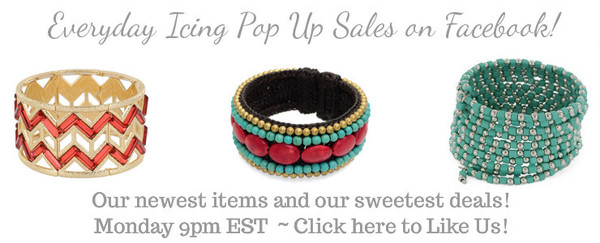 If you think Facebook is just for sharing cute pictures of your kiddos or catching up with your college buddies, you're in for a surprise! 
Everyday Icing 
bring
s you a totally new way of shopping!  Each week, Everyday Icing offers our Facebook fans trendy jewelry and accessories at incredible prices!
A few key points about Everyday Icing:
1. Our Pop Up Sales are Monday nights at 9pm EST. Just 
"like" our page 
to participate.
2. Our prices are usually between $12-$30…easy on the wallet!
3. Shipping is always FREE!!!
4. A portion of proceeds benefit 
Compassion International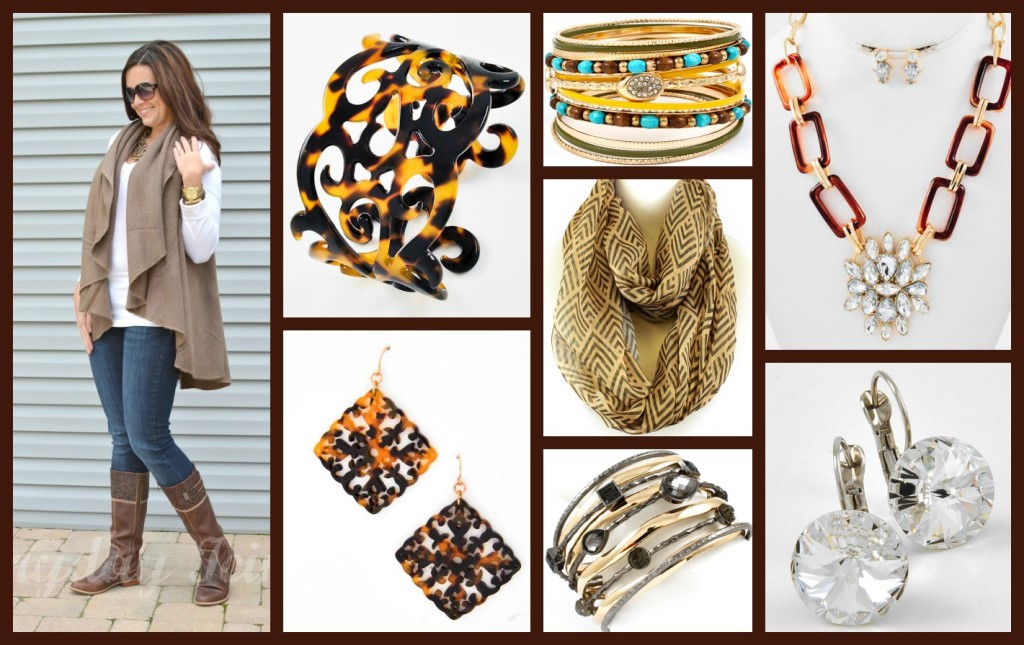 Jewelry pieces are presented in an flash sale format with a photo, price and quantity. Fans of our page are able to buy our pieces by commenting "sold" along with their email address (first purchase only). The first people to comment before the featured item sells-out "wins" the item at the stated price. We email an invoice that can be paid by credit card or Paypal. Once it's paid, we ship. That's it! It's so easy! And it's fun! We send invoices by email and shipping is FREE!
Everyday Icing 
features both trendy and classic necklaces, bracelets, earrings, rings and scarves as well as personalized items such as tote bags, clutches and jewelry. We offer between 20-30 different items during our weekly sales and our prices are typically between $12-$30. Your wallet will thank you!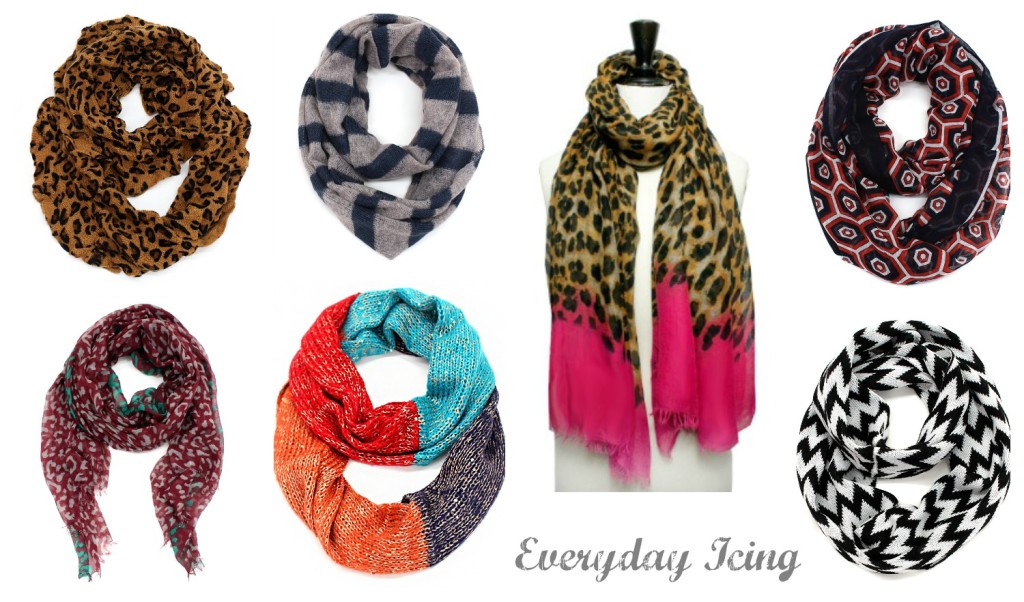 Giveaway!
Everyday Icing is giving away a $100 gift card to one lucky Allume attendee! The best part is that you'll be able to use your gift card to shop with us in-person during the Allume Conference! You'll walk away with some fabulous new jewelry and accessories!
Simply "Like" our Facebook page 
HERE
, and then comment below letting us know which piece is your favorite. A random winner will be chosen on Monday, 10/21. Thanks for entering!