Today, we're releasing to you the next 3 Impact Opportunities with these incredible Allume partners!!!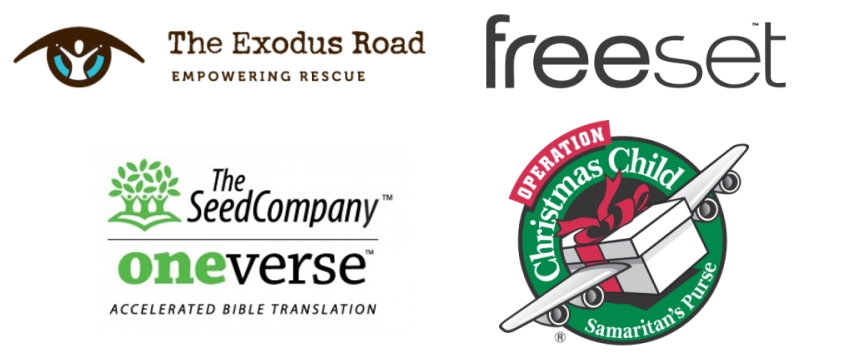 After we share the final 3 Impact Opportunity options tomorrow, you will have the chance to sign up for the ONE that peaks your interest most! (The sign-up link will be added to the bottom of each Impact Opportunity post as well as in the Conference/Super-Fun Sign-ups tab on the Allume navigation bar, and in a link on the sidebar!) Remember, there is limited space in each opportunity, so sign up quickly to make sure you reserve your spot!
The Impact Opportunity sign-ups are available to conference pass holders only and will take place from 2:30 – 4pm on Saturday afternoon of the conference!

Use Your Voice for The Modern Day Slave
The Exodus Road is a nonprofit organization fighting sex trafficking by empowering undercover investigation and rescue. The organization has supported the rescue of nearly 200 victims in the course of one year. They help support the work of over 30 covert investigators and work with nearly 20 organizations active in rescue and restoration. They provide covert gear, operational funding, and training and support to the brave men and women who are literally kicking down the doors.
Freeset is a fair trade business offering employment to women trapped in Kolkata's sex trade. They make quality jute bags and organic cotton t-shirts, but their business is freedom. Using an "upside down model" of business, they employ women with little or no marketable skills or education, and then pay those ladies above a fair wage. Together, they are changing not only the lives of the women they employ, but are impacting the entire community which is located in the middle of one of the largest red-light districts in the world.
Together, The Exodus Road and Freeset will be hosting an impact opportunity focused on using your voice for the voiceless–the modern-day slaves. We will be engaging in five unique activities:
Education about the issue of human trafficking and the importance of holistic, sustainable, strategic approaches to fighting it.
A 20-minute workshop on how to effectively tell the stories of trafficking victims with dignity and effectiveness.
Opportunity to learn about and join The Exodus Road's #blog4rescue team of bloggers who commit to writing once a month about the issues of trafficking and freedom. We'll explain the program and encourage bloggers to sign up online, gaining them accessibility to a private section of The Exodus Road site with archived prompts, stories, and images from the front lines.
Watch covert footage from a recent raid in India. After watching the film, participants will be individually reading a script which will tell the story of the footage. Bloggers will literally be the "voice for the voiceless." The audio will then be used in the creation of an inspirational film sponsored by both Freeset and Exodus Road and will be made available within two weeks of the Allume Conference.
Provided space to write a post or participate in a social media blast about the realities of human trafficking. As time allows, we'll provide you with stories, prompts, images and statistics to share with your online sphere of influence.
In an effort to say thank you for supporting the work, The Exodus Road will be partnering with Freeset to provide a coupon for a steep discount on a limited edition bag to all attendees!
Participation in the #blog4rescue team and the video is optional, but highly encouraged.
We'd like to ask all participants to do the following before they sign up for our Impact Opportunity:
Follow Freeset on facebook and twitter (@Freeset).
Follow The Exodus Road on facebook and twitter (@theexodusroad).
Take some time before the conference to familiarize yourself with both organizations via video, social media, or web articles.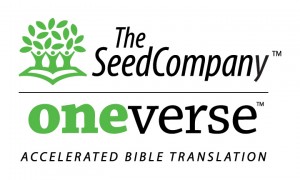 Join @theseedcompany in the Allume Prayer Room to impact eternity NOW.  Come and interact with Bibleless people groups around the world, engage God's heart in prayer, and get a free #EndBiblePoverty t-shirt!
Did you know nearly 200 million people don't have a single verse of God's Word? The Seed Company is partnering globally to end Bible poverty for nearly 1 billion people today, yet great need still remains.
A friend's response to this staggering need for God's Word is simple: "I have. They don't. I will."
What happens when God's Word is made available?
Prakash Amdabad is a poor farmer from northern Bihar, India, who has suffered from epilepsy most of his life. More than 50 years ago, his family was forced into landless poverty when Prakash's landlord stole their property.  In 2012, Prakash's son urged him, "Go to the church. They have a radio telling about Jesus in our language—He will heal you." Eventually Prakash went and heard Bible stories, songs, and Scriptures in his own language. Prakash experienced Jesus in a powerful way and was miraculously healed of his epilepsy. With a changed heart, he began to pray for his powerful landlord, Yadav, who had stolen his family's property.
One morning, with great courage, Prakash went to the house of Yadav and gave him a listening device with God's Word in their common language. For the next four days, Prakesh prayed for Yadav. On the fifth day, the landlord came to Prakash's village with his hands on his head—"My Prakash, ever since I started listening to this, I have been restless and not at peace. Please pray for me. I have come today to give you back your land. Please forgive me!"
How does a sick and illiterate man in an unassuming village become an agent to demonstrate God's power, annulling injustice and bringing 65 other villagers to faith in Christ?  The Word of God moved in and transformed them.
The Word of God changes everything. Yet millions don't have access.  Will you join us in prayer and action to #endBiblepoverty?
"God shapes the world by prayer." – EM Bounds
Your prayers will impact eternity.
2:30– 3:15pm: Write Scripture and encouragements to send to Bible translation projects
3:15 – 3:55pm: Interactive prayer for the Nations to End Bible Poverty
3:55 – 4:00pm: Pass out free #EndBiblePoverty t-shirts!
To participate in an interactive prayer and impact experience, join us in the Prayer Room on Saturday, October 26th from 2:30-4pm at Allume!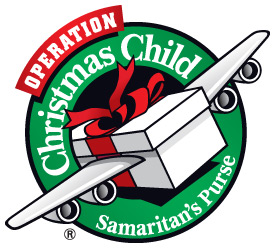 Operation Christmas Child is a project of the international relief organization, Samaritan's Purse.  Since 1993, more than 100 million boys and girls in over 130 countries have experienced God's love through the power of simple shoebox gifts from Operation Christmas Child. Samaritan's Purse works with local churches and ministry partners to deliver the gifts and share the life-changing Good News of Jesus Christ.
Come join us from 2:30 to 4:00 on Saturday at Allume for Christmas in October—Christmas music, Christmas cookies, and of course Christmas shoeboxes! Grab a box, fill it with school supplies, toys, and hygiene items, and send it to a child across the globe. We will share some fun ways to participate this year and explain how you can be a part of reaching the next 100 million children. You can be one of the first to try our newly designed interactive platform that allows you to build your shoebox online. You can send a note, picture, and even challenge your friends!
We will have a Question & Answer session with Alex Nsengimana, who received a shoebox while he was living in an orphanage in Rwanda after the genocide. Hear this incredible man talk about his journey to find love and forgiveness – and how it all started with a simple shoebox.
"A shoe box becomes a key to a closed door, for children to hear the Good News that God has not forgotten them." – OCC international volunteer